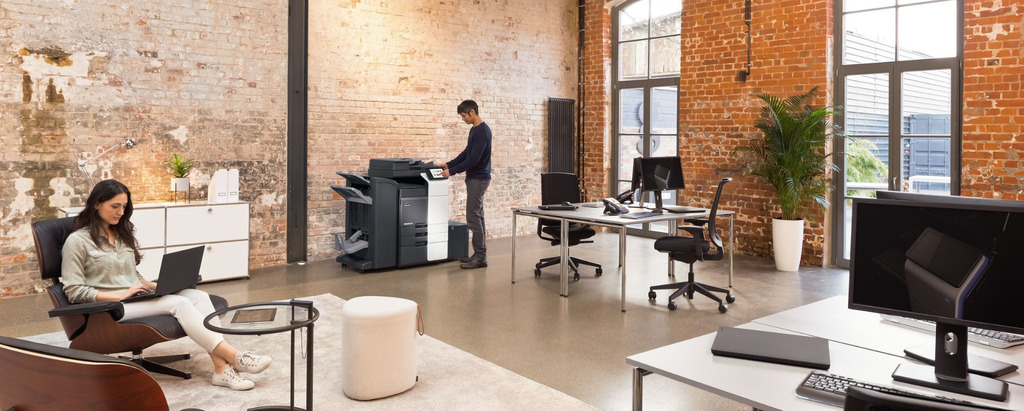 Partnering with Konica Minolta to support workplaces of the future
Print
Published on

•

6 mins
Last updated
Loadbalancer.org helps Konica Minolta optimize its print management solutions and improve end-user experience.
At Loadbalancer.org, we believe that collaboration is a proven catalyst for innovation. Sure, there are plenty of ways a company can continue to flourish on its own, but a partner-driven growth strategy enables businesses of all sizes and verticals to thrive.
With this in mind, we recently signed a partnership agreement with Konica Minolta Business Solutions, USA, Inc. (Konica Minolta) to help enhance their customer experience by better distributing application, network, and data traffic efficiently and securely – particularly in sectors where zero downtime is critical.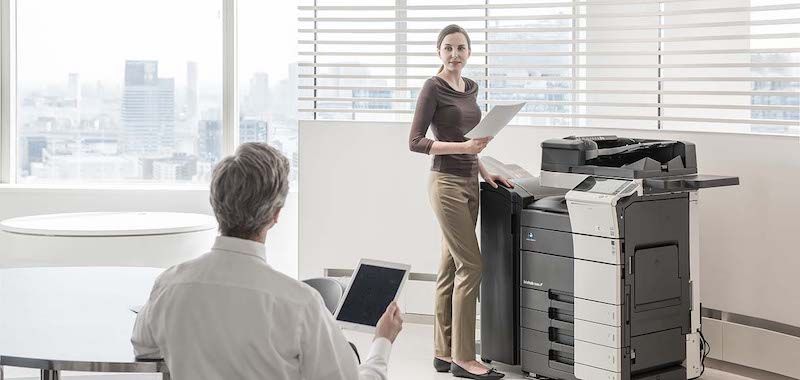 Through the partnership, Loadbalancer.org appliances can be integrated with Konica Minolta solutions related to Print and Document Management, as well as Automated Workflow apps. Our load balancing solution can also be sold in conjunction with the new Konica Minolta Workplace Hub Core or Workplace Hub Smart solutions providing secure fully managed platforms with 24/7 monitoring and management. As a result of this partnership, users – whether local, mobile, or around the world of Konica Minolta Print Management and Workflow Automation applications such as Dispatcher Suite and others will benefit from features such as:
Zero downtime
Scalability
Resilience
Easy maintenance, and
Optimal performance
Load balancers make print solutions high-performing and scalable
A load balancer offers high availability and reliability, distributing traffic across multiple servers in the most efficient way while also routing traffic away from any failed servers to ensure continuity of business. By utilizing on-premises or cloud-based servers to handle the workload of an application or workflow, the solution can also increase performance. Using a load balancing appliance, companies can also easily bring servers on and offline to perform maintenance tasks without disrupting users – resulting in zero downtime, which is especially critical in industries such as healthcare, finance, and government.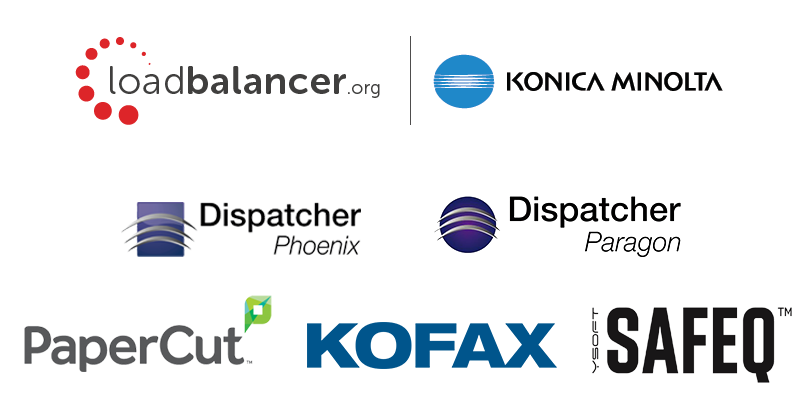 Follow the link to see all the print solutions we load balance.
Loadbalancer.org ensures zero downtime for its clients' applications, with simple and unbreakable solutions that are designed around customer needs. With almost 20 years' experience, the company has developed and deployed load balancers and application delivery controller (ADC) products and services more than 14,000 times in over 70 countries, complete with a full suite of professional services, and industry-leading levels of pre and after-sales support.
Chris Bilello, Director of Business Development, Konica Minolta said, "What continues to impress us about Loadbalancer.org is their mission to make sure our customers experience uninterrupted uptime, as well as how easily and quickly they can develop custom deployment guides for our workflow and print management applications. We are getting that same positive feedback from our solution vendors as well."
How we did it
Roman Humphreys, Business Development Manager, and Neil Hosking, Technical Support Expert at Loadbalancer.org tells us more about this exciting new partnership.
Himakshi (H): Hi Roman, can you share a brief overview of this partnership, and how we aligned with Konica Minolta's business needs?
Roman (R): The team at Konica Minolta and us met through mutual customers. This was after a load balancer from another vendor failed to meet the requirements when load balancing one of the print management applications that Konica Minolta offers. We assessed their business needs and worked together with their engineers to resolve the issue and provide a working solution. This was followed by a discussion about whether we would be able to do the same for the other applications that they work with. And that's how we got the ball rolling.
H: What makes this collaboration so successful?
R: This is a unique partnership because of all the varying solutions Konica Minolta provides and how closely we've been able to work with them. We were able to quickly align to perform extensive testing, build a lot of resources, and create tailored solutions for them as per their requirements.
H: What were their business challenges and how do you think we helped them overcome those? What business benefits will the end customers derive from it?
R: Konica Minolta provides a number of varying print management and workflow solutions to supplement their multifunctional devices (MFDs). There's often the requirement to have these applications load balanced but up until now, they've not had a solution in their arsenal to be able to fulfill this need.
Integrating our load balancing solution with the Konica Minolta applications will make them more resilient and increase their overall performance. As a result, the end customers will have better products for a more complete print solution.
H: Hello, Neil Hosking! As one of the key technical experts involved in this partnership, can share some experience of working with Konica Minolta's technical team?
Neil Hosking (NH): It's been going great so far. We did a big demo to them and shared all our resource guides on their systems. Going forward, I believe we'll get to work with them more often once they start receiving more and more orders.
H: What are the various Konica Minolta print applications that we support?
NH: We support PaperCut Print Servers, Kofax ControlSuite, Kofax eCopy ShareScan, Konica Minolta Dispatcher Paragon, Konica Minolta Dispatcher Phoenix, YSoft Safe-Q, Kofax Equitrac, and Microsoft Windows Print Servers.
H: Which appliances did they choose for their applications?
NH: They are mainly going to use our virtual appliances with their systems but there may be a few that will go hardware.
H: Roman, in your opinion, how does this partnership help the two companies?
R: For Konica Minolta, it now means that they will be able to fulfill complete customer requirements. They no longer have to risk relying on other third-party load balancers that may fail to work. With us, the process of implementing will be smooth, and rapid. As we take care of the post-implementation testing in-house, they can have full confidence in the appliances working seamlessly with their print solution.  
H: Neil, can you tell us how we validated our appliances with the Konica applications?
NH: We got in touch with all the different vendors to demonstrate our solution, and began a working relationship with engineers at each one, including any required technical calls. We created virtual test labs with Microsoft Active Directory and Print Servers and the appropriate PM Software to tested against our Layer 4 and Layer 7 methods. Finally, after overcoming any significant configuration challenges, we wrote and published in-depth deployment guides for anyone using our product with each solution.
H: Did we help them with custom deployment guides? What other resources did we build for them?
NH: We already had deployment guides for Papercut, Autostore, Output Manager, Equitrac, and generic Print Servers which we shared with the Konica Minolta team. Besides, we continued to build labs and get the other Print management vendors to supply us with the software to test with our load balancer appliances.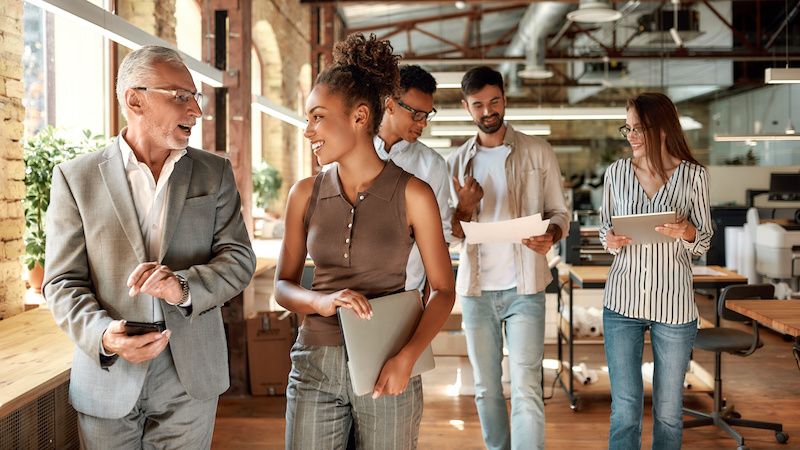 H: Roman, how would you sum up your overall experience of working with Konica and what prospects do you see?
R: It's been great to work with them over the past 12-18 months – understanding their organization, the technologies they work with, and being able to align our offering to support their growth.
I believe this partnership will give Konica Minolta a real edge in the market which will see greater fulfillment for their customers.
H: Do you think our industry expertise in print helped us in cracking this deal?
R: Definitely! Our experience in and understanding of the print space helped us immensely to establish us as a confident partner in this deal. They knew we had the capabilities as an organization to be flexible and build a tailored model to suit their business requirements. And like Chris said, because of the existing relationships we have with vendors compatible with Konica Minolta solutions, we're able to offer the right services with a majority of their core office applications.
H: Anything more that you would like to add?
R: Only that I'm looking forward to building on the integration that we have, and work towards increasing the value we bring to Konica Minolta by fine-tuning the solutions we already have in offer.  
Follow the links to learn more about the Konica Minolta Managed Print Solutions and workflow apps supported by Loadbalancer.org.
Share this post