Product Features
Uptime measured in years
Avoid the costs associated with downtime
Do your systems cope with increased traffic load? Can your business recover from downtime? Is data quality important? This is where our highly available load balancers come in.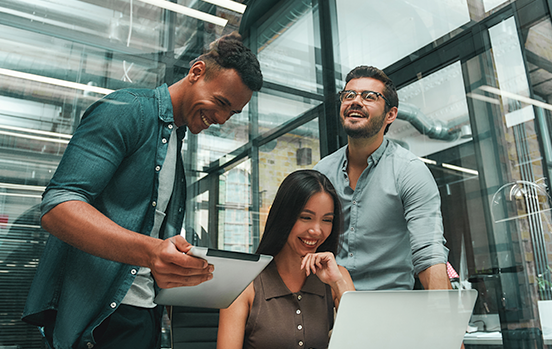 High Performance + Simplicity + Reliability
Reliable, performant load balancers that can get you setup and started in minutes. Easy to use and maintain, your team can be confident in deploying a solution that just works.
Cost-effective redundancy
Avoid a single point of failure. This is just as important on a virtual box as it is on hardware. It equally allows you to perform maintenance while your services are running. Buying a pair at a cost-effective price will save you a lot of headache.
Simple configurations of custom health checks
Detect system failures and adapt quickly with advanced health checks across L4/L7 and GSLB. Our appliances support a comprehensive range of health check options within the WebUI from simple ping checks to much more complex negotiate options.
Fast failovers and Multi-Site Resilience
Operating and accessing services between multiple locations can offer plenty of logistical benefits. Our fully featured load balancers scale out over more than one office location, data center or cloud, and provide the seamless failover needed when a site failure occurs.
One license - limitless deployments: Perfect for dedicated application load balancing
Make per-application load balancing achievable for maximum flexibility, resiliency and high availability. One low cost, unlimited instances, our site and multi-site licenses are available on any platform for subscription or perpetual payment options.
Why choose us
We put simplicity first in everything that we do. We help you transform your Application Delivery experience so you never have to deal with the pain of downtime.
Here's how we design our ADCs.
Easy to use and maintain
Fully featured L4/L7 ADCs
High performance, simple by design
No End of Life
WAF & GSLB integrated as standard
Built on Open source technology
Flexible licensing
Awesome support and professional services