If your IT department or IT partner has asked you to sign off budget for a load balancer, you may be wondering what it is. More importantly, you probably want to know why your business needs one and what return you will get for your investment.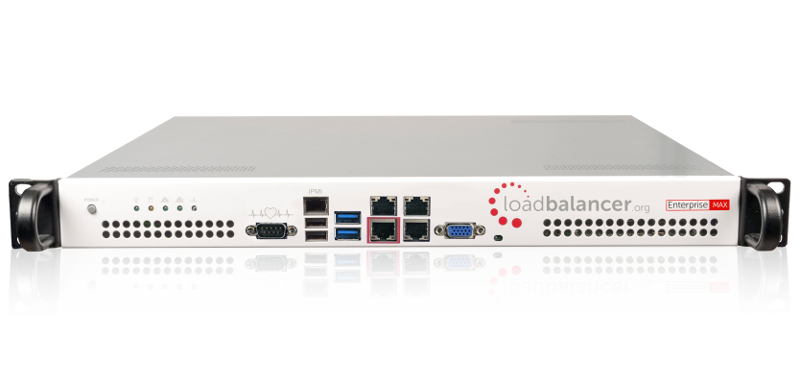 Below, we answer the most commonly asked questions.
What do load balancers do?
Simply put, load balancers distribute application and network traffic between clusters of two or more servers.
They are commonly used by organizations that have high levels of website usage or business-critical web and mobile apps that are used by large numbers of employees or customers. In these instances, organizations will need more than one server in their networks to handle the high number of concurrent connections and will use a load balancer to share the load between the different physical or virtual machines.
The load balancer will balance the traffic equally between all available servers, so users will experience the same, consistently fast performance. Furthermore, if one server should fail, the load balancer will instantly and automatically reroute the traffic to an alternate server in the cluster, so there will be no interruption in application availability.
Why do I need a load balancer?
There are many reasons why your business may need a load balancer, including:
For high availability
If your business depends on web applications for sales or customer services, a load balancer will help to ensure that these critical apps are up and running 99.999% of the time. Downtime will be prevented, avoiding lost revenues and poor customer satisfaction.
For consistent performance
By directing traffic to the optimal servers, load balancers can provide consistent and fast app performance for thousands of concurrent users. Response times will improve, enabling employees to work more productively and customers to have a more enjoyable online experience.
For business growth
With a load balancer, organizations can dynamically add more servers to respond to growing user numbers or anticipated peaks in demand – and they can do this quickly and easily, without interrupting their services or having to reconfigure the other servers in the cluster.
For IT flexibility
In a load balanced network environment, IT technicians can disconnect, patch, upgrade and reconnect servers without any disruption for users. It's more cost effective, as there is no need to pay overtime for teams to undertake routine maintenance at night or at weekends.
How do load balancers work?
Load balancers apply algorithms to determine how to best distribute the traffic, with the most common methods being 'round robin' (where each new connection is allocated to the next server in the list) and 'least connections' (where traffic is directed to the server with the lowest current activity). Sophisticated functions like 'persistence' can be applied to ensure that individual users are always directed to the same server to avoid the loss of e-commerce baskets and browsing histories.
What options do I have?
Load balancers are available as hardware appliances; virtual software solutions that you run on your own hardware; or, from some vendors, as a cloud-based service. The best option for your business will probably depend on your current network environment and IT strategy.
To ensure zero downtime in critical apps, load balancers are most commonly deployed in active-passive pairs. All traffic can then be redirected to the redundant device, both to provide business continuity in the event of a failure and to remove the need for scheduled downtime for maintenance.
What do I need to consider when purchasing a load balancer?
Beyond the technical specification, there are three additional factors that should be taken into account when selecting a load balancer:
Support
When your applications are important enough to warrant load balancing, you need to make sure that you have experts on hand to help you 24/7. An in-house team of support specialists, employed by the vendor, will be more knowledgeable in a crisis than outsourced or reseller-based support networks.
Scalability
As with any capital expenditure, you need to make sure that new products will deliver return on your investment for many years to come and not quickly out-grow your business when application usage increases. You can future-proof your application environments by looking for load balancers that offer unlimited bandwidth.
Price
The cost of load balancers can vary enormously with many (often marketed as application delivery controllers) offering a wide range of supplementary features that are not applicable to all IT environments and businesses. It is best to be clear on your requirements and not pay a high price for a solution with features that you probably won't use.
The Loadbalancer.org approach
Since 2003, Loadbalancer.org has provided dependable, versatile and affordable load balancers engineered to improve the availability of your most critical IT applications. We have extensive experience of solving application delivery challenges, so you can expect honest advice and outstanding support from people who truly are experts in this field.
Don't be surprised when we talk you out of the most expensive option - that's because our sales guys don't get a bonus for ripping you off! You can trust us to give you the best solution, at the right price, no matter what your load balancing requirements are.
If you have any questions, feel free to contact us on sales@loadbalancer.org or to see what all the fuss is about view our online demo by clicking here.