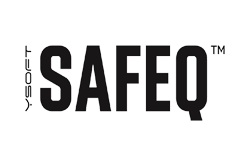 Useful resources
YSoft SafeQ provides centralized print management and digital workflows to support business growth while solving cost, security and accountability requirements. It brings administrative visibility and easy control of print services to the table through a comprehensive dashboard, reducing the burden on and freeing up IT resources.
Load balancing YSoft SafeQ ensures the application is always available when needed with stable, optimal performance. The ability to isolate servers also reduces risk when performing inevitable upgrades and maintenance tasks – without interrupting end-users. We're specialists in providing application delivery controllers (ADC) and load balancing solutions to the Print and Workflow Management sector – out deployment summary is below.
How to load balance YSoft SafeQ
A load balanced, highly available YSoft SafeQ environment requires:
Microsoft Windows Server environment
Installation of SafeQ (Version 6 rev. 42)
Setting up a load balanced YSoft SafeQ environment includes these steps:
Create a virtual service (VIP) on the load balancer that listens on the required ports
Associate the print servers to the virtual service, i.e. define them as 'real servers' (RIPs) for the VIP
Install and configure the YSoft SafeQ Windows print servers
Configure registry settings on the print servers to enable them to be accessed via a shared name
Configure name resolution related settings on the print servers
Point users at the VIP to access the print server and the printer shares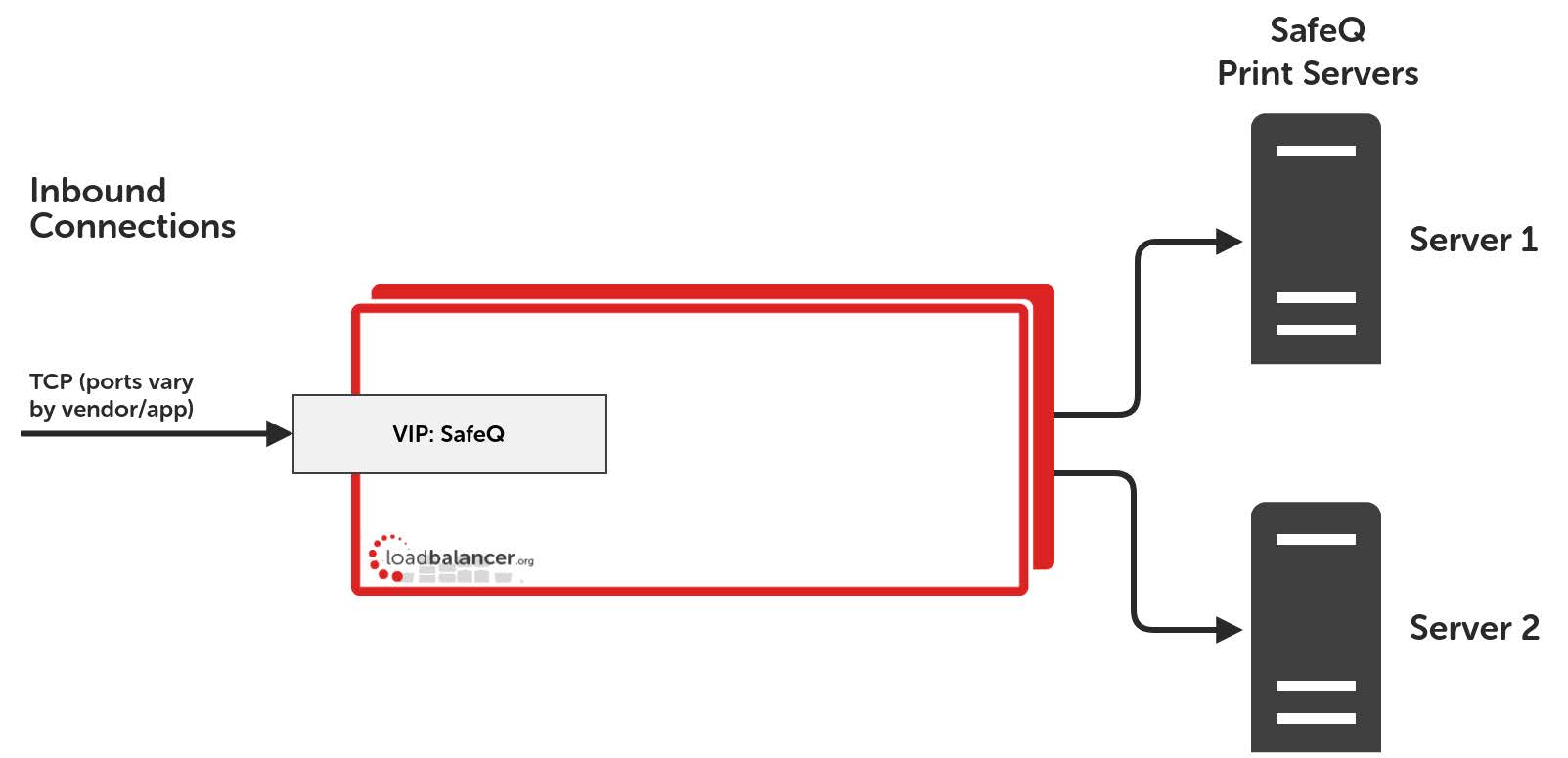 The load balancer can be deployed in four fundamental ways: Layer 4 DR mode, Layer 4 NAT mode, Layer 4 SNAT mode, and Layer 7 SNAT mode – for SafeQ, using layer 4 DR mode or layer 7 SNAT mode is recommended. These modes are described in our YSoft SafeQ Deployment Guide. For configuring using DR mode please refer to the section starting on page 15, and for configuring using a combination of layer 4 NAT mode and layer 7 SNAT mode refer to the section starting on page 17.
For a SafeQ deployment, the preferred and default load balancer configuration uses Layer 4 DR Mode (Direct Routing, aka DSR / Direct Server Return). This is a very high-performance solution that requires little change to your existing infrastructure. It is necessary to solve "the ARP problem" on the real print servers. This is a straightforward process, and is detailed in section 1 of the appendix, Solving the ARP Problem, on page 20.
Using Layer 7 SNAT Mode might be preferable if making changes to the real print servers is not possible, although some Windows Registry keys need to be added. Due to the increased amount of information at Layer 7, performance is not as fast as at Layer 4. Also note that load balanced connections at Layer 7 are not source IP transparent, which is not usually an issue when load balancing print servers but should still be considered.