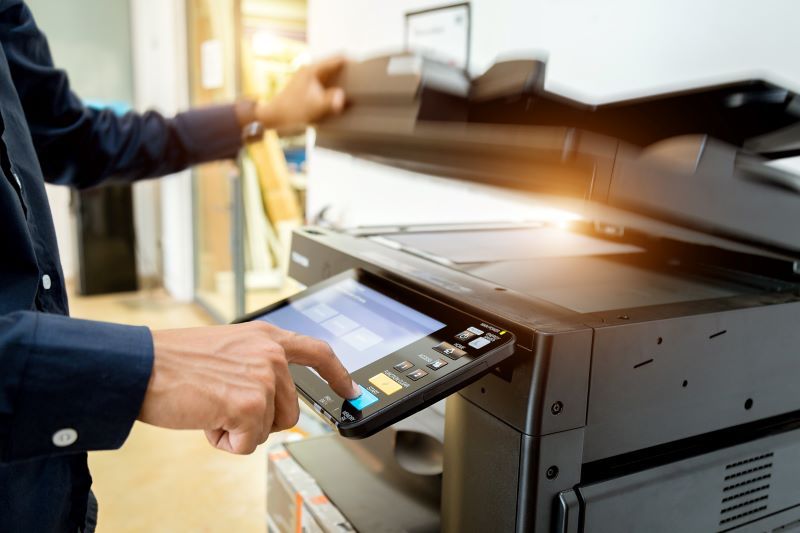 Why zero downtime for print management is critical
Print
Published on

•

4 mins
Last updated
Print server downtime can slow down productivity, frustrate employees, and take attention away from an organization's true focus – its products, services, and customers.
Effectively managing, streamlining, and optimizing the print fleet and document workflow is key for any business – and a properly load balanced print management solution can ensure zero downtime, resilience, a simplified infrastructure, easy maintenance and optimal performance.
So what does that mean in practice?
Print and document workflow solutions keep organizations moving
Tony works in the IT department of a large retail organization. Every time the business buys IT equipment, Tony scans the payment receipt, and the printer automatically emails a copy of that receipt to his inbox which he then shares with the company's finance team hassle-free.
Thanks to the print and document workflow management solution that they use in the department. It comes equipped with high-quality scan workflow capabilities including pre-defined capture settings, file name protocols, optical character recognition, and secure and automatic digital workflow delivery – empowering employees to complete print jobs and document workflow activities much more quickly.
Just like Tony, there are hundreds of other employees in the company who rely heavily on their print and document workflow management system – so choosing a solution that complements an organization's needs and employee work requirements is critical.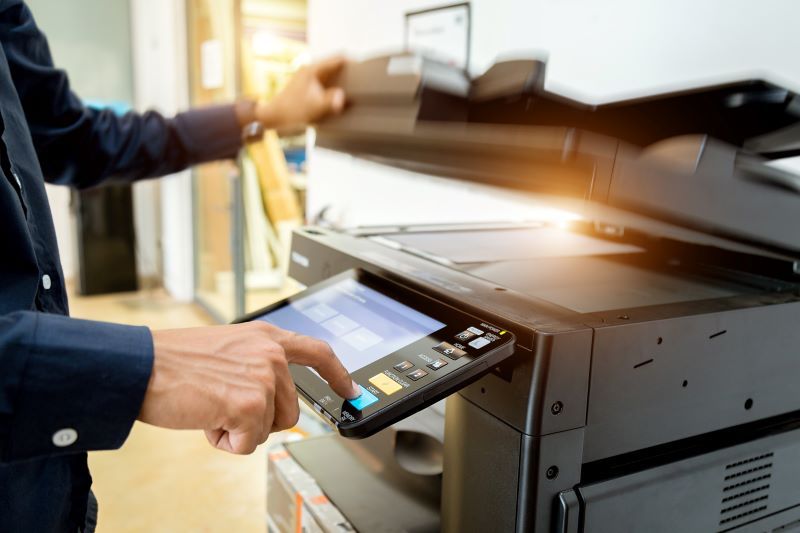 Managed print services (MPS): a smart move from chaos to order
Digitization has transformed the world of print management – moving on from legacy systems to advanced modern technologies in an effort to increase efficiency, reduce costs, prevent data breaches from occurring and go paperless. MPS has proved to be the ideal solution for businesses that regularly rely on printing and have a widespread print environment.
As per Gartner, MPS are offered by external providers to run and optimize an organization's print infrastructure and document output, helping the business effectively manage print appliances such as printers, copiers, fax machines, scanners, and multifunctional devices. With MPS as an end-to-end print solution, businesses can:
set up cost-effective and well-managed imaging and printing networks
enhance the overall effectiveness of the print environment, and
reduce the workload of the IT department and keep the staff focussed on priorities
Research shows that the rapid and exponential growth of cloud computing, big data, software-as-a-service, the Internet of Things (IoT), cybersecurity, and other technology advancements has resulted in increasing demand for managed print services. According to a Bloomberg news report published last year, the global MPS market is poised to reach USD 6.77 billion by 2023, progressing at a CAGR of close to 5% during the forecast period. Cloud-based multi-functional print services that integrate paper and digital workflows are gaining momentum among companies large and small. The use of this helps reduce the cost of printing office documents by up to 40%, improve productivity, and enhance security.
Operational challenges in print and document workflow management
Although paper remains an essential element of the connected and collaborative office workplace of many businesses, paper bottlenecks can affect business productivity and result in an unhappy user experience.
With print and document workflow applications becoming more capable and undertaking more workload, it's important for organizations to ensure that these applications are constantly stable and working in maximum capacity – delivering optimum performance. Application downtime implications can be a major setback for most businesses that rely quite heavily on these systems – breaking their integrated document workflow and scanning functionalities, and thereby, affecting organizational efficiency. For example, if the print and document workflow management solution in Tony's department suddenly stops working, he would fail to submit the expenses which eventually could delay the order invoicing sign off process.
Load balancers ensure zero downtime for your print management solution
In order to ensure sustained printing and document workflow, businesses need to implement a load balancing solution.
Installing a load balancing appliance benefits businesses from:
Zero downtime - failover print/app servers with no user impact
Resilience - multi-site failover utilizing Global Server Load Balancing (GSLB)
Simplified infrastructure - easy to scale up or down
Easy maintenance - bring servers off/online at the touch of a button
Optimal performance - spread traffic across multiple servers
Load balancers make MPS and document workflow solutions resilient and highly available. Configuring a load balancer helps businesses enhance their user experience by better distributing application, network, and data traffic efficiency and security, particularly in sectors where zero downtime is critical. By distributing the incoming traffic across multiple backend servers, load balancers build a scalable environment where end-users enjoy uninterrupted access to their print management system.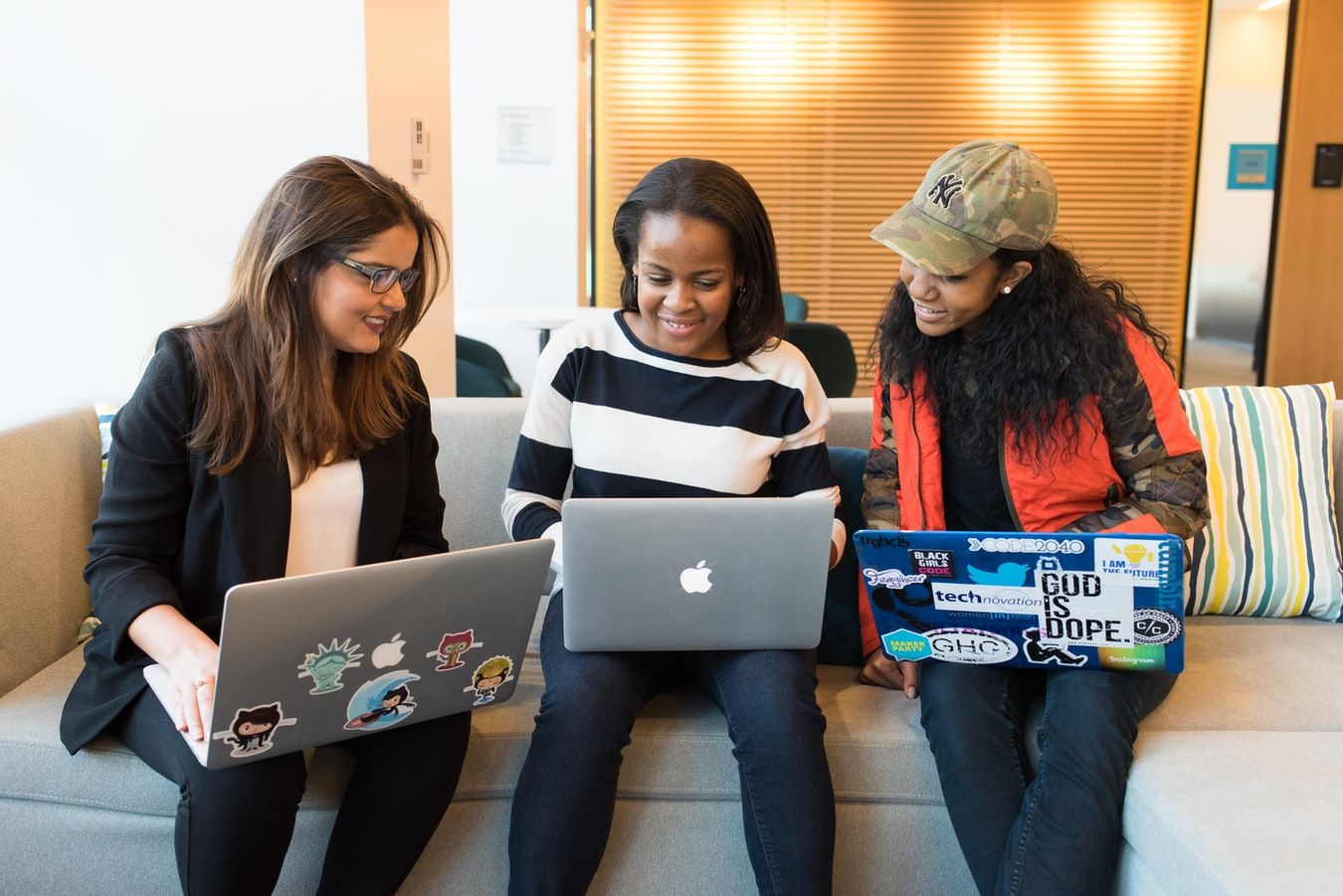 Reliable digital workflows reduce reliance on paper and promote flexible working practices.
If and when a server goes offline, the other servers take up the load ensuring end-users have uninterrupted access to the relevant services. As a result, even if one print server fails, it doesn't affect the end user's ability to be able to print. Load balancers also provide some level of redundancy within the network to stop the server from being the single point of failure.
Load balancing print servers can be extremely useful in customer environments with large print jobs being frequently produced, or where there are large numbers of users constantly printing. Installing load balancers in such scenarios helps system administrators with easier methods for print administration and a flexible approach to the print environment. A load balancer accepts incoming print requests and splits those requests across multiple print servers. It reroutes incoming print requests and easily scales up and down the backend servers to meet the print management needs. This provides reliability and performance for mission-critical print servers.
Share this post