Load balancing Konica Minolta Dispatcher Paragon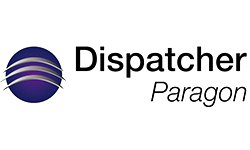 Useful resources
About Konica Minolta Dispatcher Paragon
Dispatcher Paragon is Konica Minolta's solution for effective central accounting of all print, copy and scan operations, which helps organizations improve their print operation workflows, and increase employee productivity – all of which ultimately helps lower print-related costs while at the same time maximising document security.
Key benefits of load balancing
As print and document workflow specialists, Loadbalancer.org understands that these environments can be complex with multiple technologies and applications.
Load balancing Konica Minolta Dispatcher Paragon creates systems that are:
reliable and highly available
scalable
high-performing
Loadbalancer.org specializes in providing application delivery controllers (ADC) and load balancing solutions to the Print & Workflow Management sector. In addition to load balancing Paragon, Loadbalancer.org also provides solutions for Konica Minolta's Dispatcher Phoenix product, see the Application page for further details.
How to load balance Konica Minolta Dispatcher Paragon
The following diagram illustrates how the load balancer is deployed with multiple Dispatcher Paragon servers.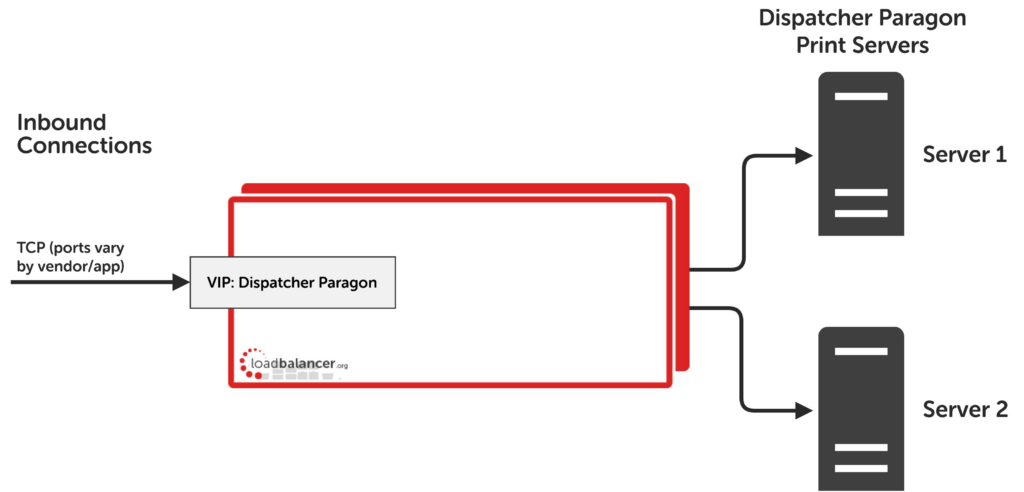 (VIP = Virtual IP address)
For a Dispatcher Paragon deployment, the preferred and default load balancer configuration uses Layer 4 DR Mode (Direct Routing, aka DSR / Direct Server Return). This is a very high performance solution that requires little change to your existing infrastructure. It is necessary to solve "the ARP problem" on the real print servers. This is a straightforward process, and is detailed in our deployment guide, below.
It is also possible to load balance a Dispatcher Paragon deployment using Layer 7 SNAT Mode. This mode might be preferable if making changes to the real print servers is not possible, although some Windows Registry keys need to be added. Due to the increased amount of information at layer 7, performance is not as fast as at layer 4. Also note that load balanced connections at layer 7 are not source IP transparent, which is not usually an issue when load balancing print servers but should still be considered.
Please note: A load balanced Konica Minolta Dispatcher Paragon environment requires the following: 
Microsoft Windows Server environment 

Installation of Dispatcher Paragon