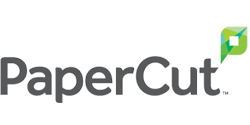 Useful resources
PaperCut is a print management solutions provider which offers this three applications:
PaperCut NG for simple print management, and the powerful PaperCut MF for complete print, scan, copy, and fax management. Lets you track activity and influence better printing with behavior-changing policies.
PaperCut MF lets you cut costs and waste in your workplace by managing print, scan, copy, and fax. It has powerful exclusive features including Job Ticketing and Secure Print Release.
PaperCut Mobility Print keeps users printing when they're outside your network, or on an untrusted guest network. It keeps jobs local to keep printing quick, and only uses the Internet when necessary — and cloud jobs compress and encrypt to save space and keep your data safe
As print specialists, we understand that print environments can be complex, with multiple technologies and applications. Loadbalancer.org brings these layers together to create systems which are reliable, highly available and high-performing.
It's highly recommended that you have a working PaperCut version 20 (or later) environment first, before implementing the load balancer. Please see the PaperCut Help Center for further details.
For load balancing print servers, the preferred and default load balancer configuration uses Layer 4 DR Mode (Direct Routing, aka DSR / Direct Server Return). This is a very high performance solution that requires little change to your existing infrastructure. It is necessary to solve "the ARP problem" on the real print servers.
This is a straightforward process, and is covered in our deployment guide below (see section 2 of the appendix 'DR Mode Server Configuration', page 33). It is also possible to load balance a PaperCut secondary print server using Layer 4 SNAT Mode. This mode might be preferable if making changes to the real print servers is not possible, although some Windows Registry keys need to be added.
Please note that load balanced connections using layer 4 SNAT mode are not source IP transparent, which is not usually an issue when load balancing print servers but should still be considered.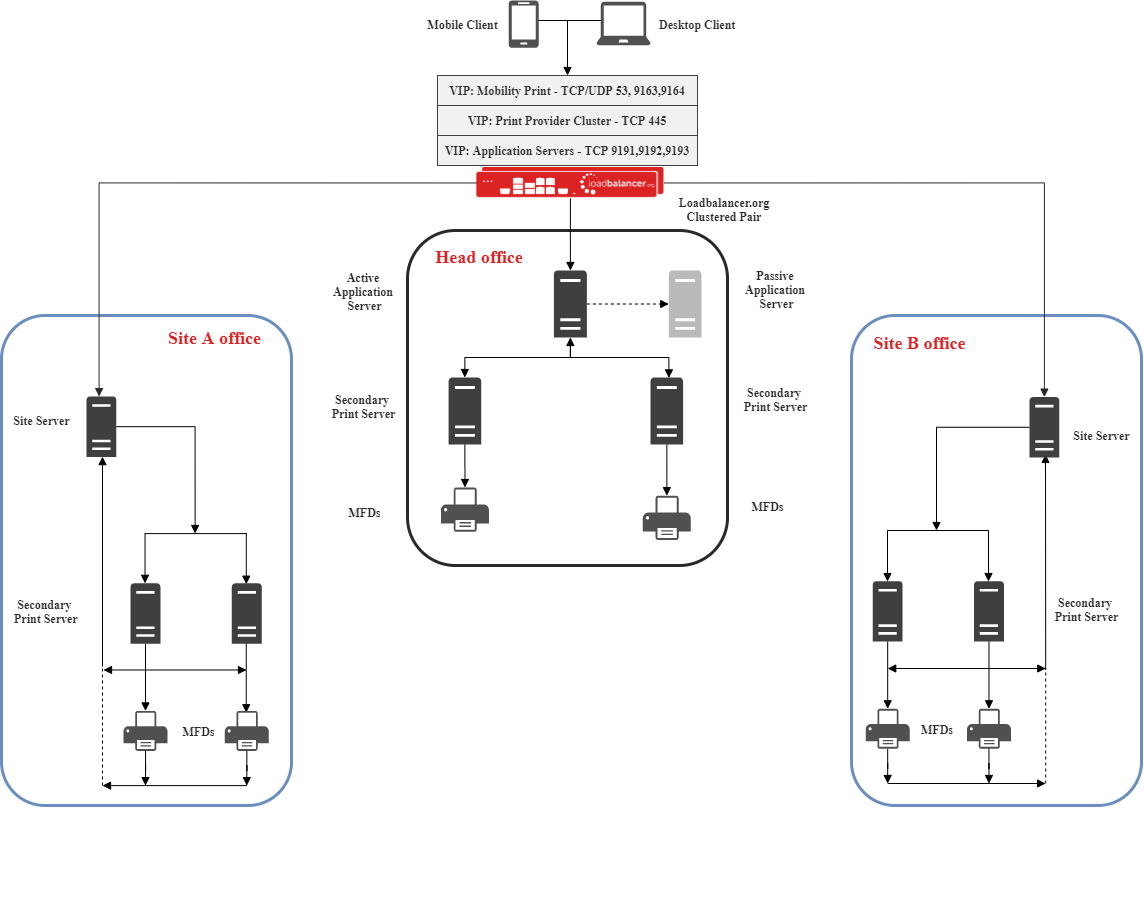 Details on configuring a clustered pair can be found on page 30 of our deployment guide, below.