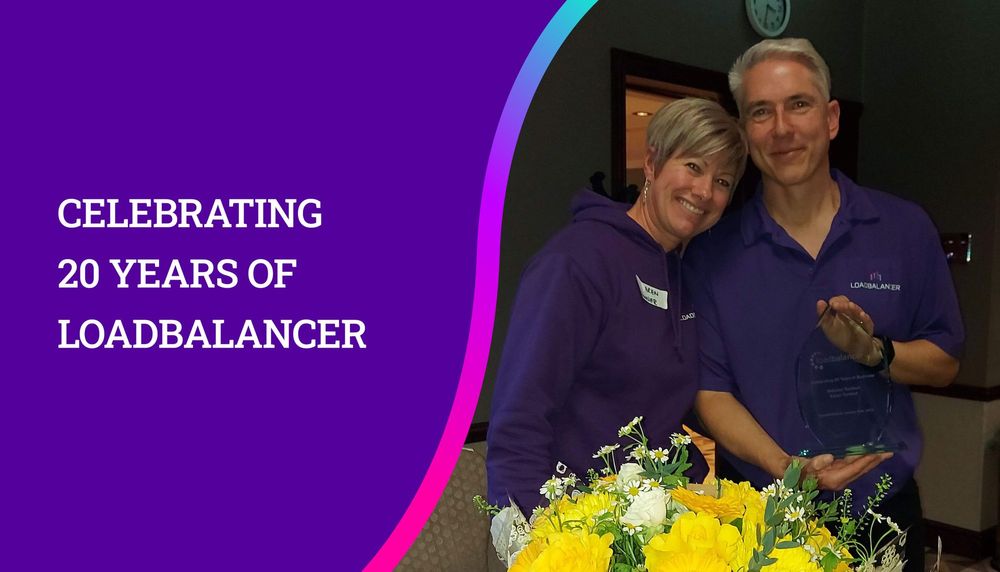 A thank you from Loadbalancer.org's Co-Founders: Celebrating 20 years of clever, not complex, high availability solutions
Comparisons
Published on

•

4 mins
Last updated
This month Loadbalancer.org officially celebrates its 20 year anniversary. Probably no-one cares except us. But then again, our continued success hopefully reassures our customers that we're here to stay, if nothing else, so you never know! Some great businesses have fallen by the wayside in these unprecedented times, so we're extremely thankful, proud, and relieved to still be here.
When we started in 2003 there was no grand plan. I was a classic engineer scratching an itch, feeling frustrated with the cost and complexity of the CISCO LocalDirector solution of that time, wanting to have a decent night's sleep i.e. not have to worry about what would happen if/when the single CISCO bridge were to break.
"I've always loved open source and had lots of experience of using Linux for firewalls. So I knew it should be possible to build something with the help of the open source community, and yes, they helped me build something much better than the CISCO in a very short period of time. Over the decades, my respect for the open source community has only grown". Malcolm Turnbull, Co-Founder.
The hardest part in the beginning was literally finding enough counter space in our tiny house to build anything. My wife, Karen Turnbull, was certainly very understanding! She was a teacher at the time and it was certainly never part of the initial plan for her to give up her day job and run the business. But then I was diagnosed with Leukaemia when our son was just 1 year old, so she had to step in. The rest, as they say, is history.
Thank goodness she did. Because, honestly, I don't think the business would have survived if she hadn't. While I thrive on solving technical problems, I must confess she definitely has a much more commercial head on her shoulders than I do! Honestly, how she coped at that time I don't know. When she herself was diagnosed more recently with breast cancer, I know I struggled to focus on anything — work-related or otherwise!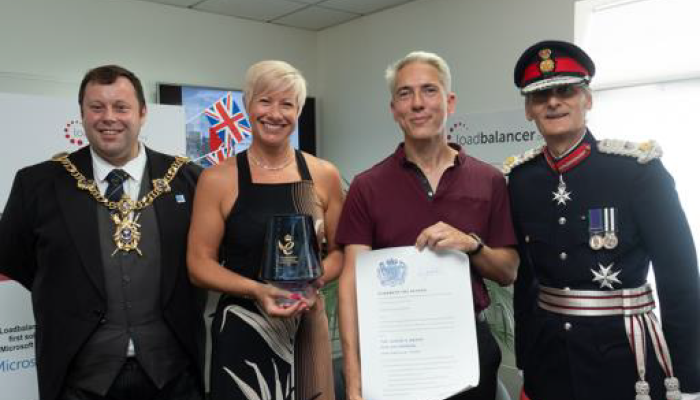 Certainly, life is more important than work, and we strongly believe that. It drives the family-oriented culture we still have today — despite our significant expansion since.
Our niche
I built my first load balancer to help me avoid the stress of downtime. And since those early days, we've managed to take that same pain away from thousands of our customers too. Technology has of course moved on a lot since then, and we've expanded our product suite, with some super exciting products launching this year (watch this space!).
In a saturated market we pride ourselves on not following the crowd. What do I mean by that? Sounds like Marketing spiel, right? Well, fundamentally we serve our customers with "best fit" load balancing software — as opposed to Kemp's "feature overload" LoadMaster; or F5's "iRule headache" BIG-IP approach. As my wife explains:
"Our take is that load balancing software adds the most value when it's tailored to the specific use case of the business it's trying to help. In other words, the software needs to fit the task characteristics...as well as the feature requirements". Karen Turnbull, Co-Founder.
Because, at the end of the day, technology is really about people. And if you don't get that, you can't enhance their lives with tech that solves their problems.
To all those who've been on this journey with us...thank you.
Technology is about people
To our staff...
Thank you. You are Loadbalancer.org. Being in business for 20 years requires incredible hard work and dedication from absolutely everyone. From Finance who keep the lights on...from Sales who champion customer success...from Marketing who help our customers make more informed choices...from Support who offer 24/7, tierless assistance...from Dev who love playing in the sandbox...to our Technical Engineers who spend their weekends working out how to fit a round peg in a square hole because that's what the customer wants...
Karen and I are so grateful for the opportunity to work every day with a group of such talented, passionate people. Your desire to focus on solving customer problems, rather than pushing products, and help each other out at the drop of a hat does not go unnoticed.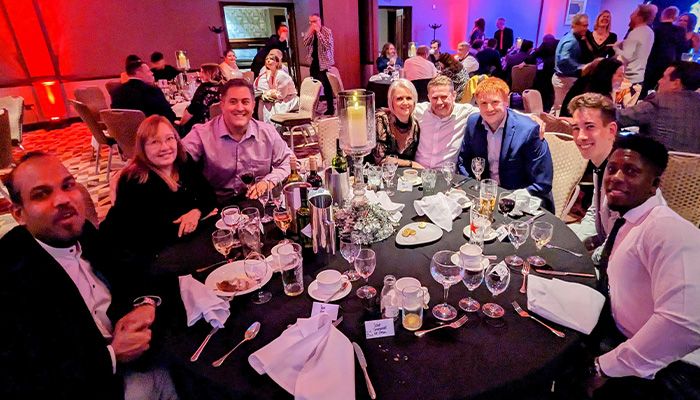 To our customers...
We love working with you, and are so appreciative of your belief in our business. You challenge us every day to be better and allow us to grow as individuals, as well as a company.
Our deepest gratitude for your business.
To our partners...
It has been a privilege and pleasure to tailor our products to your unique needs. Helping you take your solutions to the next level makes it all worthwhile. Load balancers don't change the world, but they sure can fix problems.
We are extremely proud to work with you.
Our future?
Who knows. But our product roadmap has me super excited, so we'd love you to stick around and find out ; )
Thank you all for a very special 20 years. Here's to celebrating the next successful chapter together.
Share this post