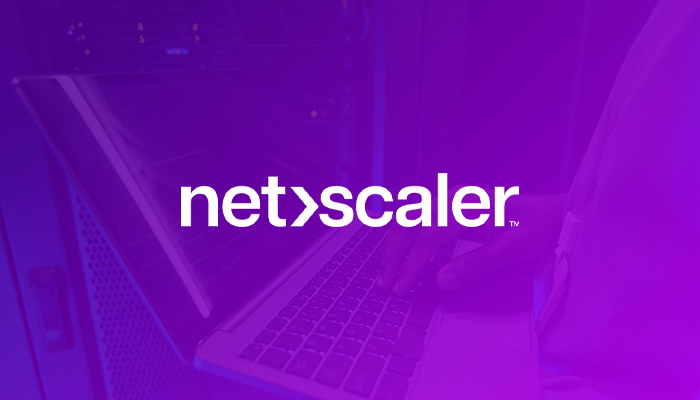 Scared of migrating from a Citrix NetScaler load balancer to an alternative?
Comparisons
Published on

•

4 mins
Last updated
Has your Citrix NetScaler ADC license gone end-of-sale? Looking for an alternative but worried about how painful it will be to migrate to an alternative? Don't be. Here's an illustration of how it can be as easy as 1, 2, 3...  
1. Citrix NetScaler has gone end-of-sale
Earlier this year Citrix announced that their perpetually licensed hardware (MPX/SDX) and software (VPX/BLX) NetScaler ADC licenses went end-of-sale on March 8th 2023. As a result, we've been inundated with inquiries from people wanting to know whether:
We offer perpetual licenses (yes, we do), and
How easy it would be to migrate from a Citrix NetScaler to one of our Loadbalancer Enterprise appliances (the simple answer: very easy. And here's an example configuration to prove it...).
Deploying a Citrix NetScaler config on a Loadbalancer Enterprise appliance
The method I used to perform the migration was to build a parallel Loadbalancer.org configuration alongside the existing Citrix load balancer. This allowed me to keep the service up and running while also being able to test the new configuration in isolation. I was then able to use a simple DNS change to migrate over to the new load balancer once the configuration was completely tested and operational.
The Citrix NetScaler configuration
I used the following sample Citrix NetScaler configuration:
Layer 7 HTTP VIP with SSL offload and redirect: l7-https.loadbalancer.work
3x Backend web servers - port 80 with health checks
Alternate backend server with a specific URL: othersite.loadbalancer.work
Source IP persistence.
Here's how it looked...
Here we have the virtual servers for the 2 websites:
A service group has been created to group with the 3 backend webservers:
As there is only a single web server for the alternate backend server, a single web service has been defined for the backend:
Finally, you have the front-end configuration.
VIPs:
The CS-VIP-80 is bound to a policy that redirects the inbound http://FQDN to https://FQDN . Meanwhile, CS-VIP-443 is bound to a wildcard certificate and has FQDN-based rules to redirect to the backend virtual servers.
2. The Loadbalancer Enterprise configuration
It is important to note that the Loadbalancer Enterprise appliance connects to the backend real servers via the IP address configured in the interface.
This is different from the Citrix NetScaler which uses the subnet IP. Therefore, should the real servers be in a different subnet behind a firewall, the ACLs would first need to be changed to allow the appliance Source IP address.
The VIP_CS_80 is configured as a frontend and accepts all frontend connections. VIP-Other is set up as a backend only, like so:
On VIP_CS_80 the content switching is achieved by first dropping any requests that do not match all valid FQDNs, and then redirecting to the VIP-Other id the FQDN matches othersite.loadbalancer.work.
The default behavior is then to default to load balancing across the three backend servers for l7-https.loadbalancer.work:
SSL termination has been added to the front-end VIP_CS_80 and the force HTTPS has been enabled with a 301 (move permanent) set.
3. Putting it all together
This is just one validated migration from Citrix NetScaler to a Loadbalancer Enterprise appliance, and we would be happy to have a conversation regarding the specifics of your current deployments.
So hopefully I've demonstrated how easy it is to migrate from a Citrix NetScaler to a Loadbalancer Enterprise appliance. And, should you need them, our Support team is always here to help with any issues or questions.
Why Loadbalancer Enterprise?
Whether or not you choose to use Loadbalancer Enterprise as your NetScaler alternative is, of course, up to you. But for what it's worth, here are some things you might not know about how we're different from some of the other load balancing vendors on the market...
Price: Depending on your needs and licensing model, 9 times out of 10 we're significantly cheaper than a NetScaler!!!
Functionality: Not only do we offer Layer 4, Layer 7, and GSLB plug-and-play functionality to serve the needs of the majority, but we're also able to tailor features to suit the needs of individual application vendors.
Ease of use: Our clever, not complex, load balancers have a user-friendly interface designed to give you all the functionality you need, but in a way that empowers you to easily deploy, maintain, and update the appliances yourself.
Share this post