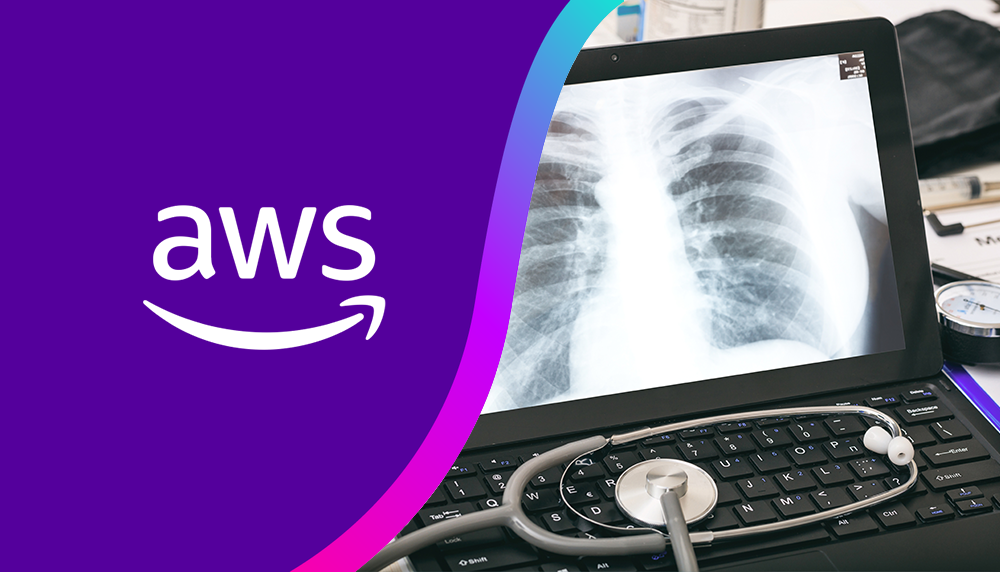 How Loadbalancer.org provided this medical imaging vendor with more technical and commercial flexibility in AWS
Healthcare
Published on

•

4 mins
Working with this medical imaging vendor to provide a tailored load balancing solution for their medical imaging platform in the public cloud.
The adoption of cloud infrastructure in medical imaging is undoubtedly an ongoing trend that will only endure. We at Loadbalancer.org pride ourselves on offering unmatched flexibility to our key strategic partners, making sure we keep up with where our partners are heading. This means providing agile Application Delivery Controllers (ADCs) that can evolve with their ever-changing requirements.
This use case outlines how we tailored our offering to enable this key medical imaging partner to utilize our solution in AWS, providing them with key technical, commercial and administrative benefits.
The use case: deployment of medical imaging infrastructure to AWS with more load balancing flexibility
Loadbalancer.org had provided load balancing solutions for the product suite of this medical imaging provider for a number of years. Traditionally, they had relied on our virtual appliances for their medical imaging deployments, but their changing needs meant they wanted to transfer their medical imaging infrastructure to the public cloud providers such as Amazon Web Services (AWS), Google Cloud Platform (GCP), and Microsoft Azure.
Their chosen platform for this particular region was AWS.
Having determined this, they then needed to decide whether or not to employ AWS's own cloud-native load balancer — or to stick with a Loadbalancer.org product and utilize our Enterprise AWS cloud ADC.
Their key criterion was the ability of the load-balancing vendor to be able to provide a tailored load-balancing solution. Hence they reviewed all their options.
The final outcome: a tailored AWS high-availability solution
A single load balancer with more technical flexibility
This medical imaging vendor was able to purchase a single Loadbalancer.org Enterprise AWS solution, capable of fulfilling their immediate and future technical needs.
AWS, on the other hand, offers two different types of load balancer - the Application Load Balancer (ALB) and the Network Load Balancer (NLB) (their Classic Load Balancer was retired in 2022).
This medical imaging vendor realized that if they were to buy the NLB because they initially only needed basic Layer 4 load balancing, they would then have to purchase a separate, ALB load balancer if their needs changed (e.g. they needed to inspect traffic and manipulate content). All of this would have resulted in extra time, effort, and money.
Take a look here for a line-by-line feature comparison of our load balancers, versus the AWS ALB and NLB load balancers.
Tailored commercials...
As part of their migration to the AWS cloud platform we were able to offer this medical imaging partner a competitive price point, while at the same time affording them the flexibility to procure our licenses straight from the Marketplace.
...and administrative benefits
In addition to the commercial advantages, there were administrative benefits too. Now, when this medical imaging vendor looks to set up a new deployment, they don't have to go to multiple vendors, or go through multiple procurement processes. Instead, they can access all they need from the AWS marketplace.
By setting up the private offer in the AWS marketplace we enabled this medical imaging vendor to be able to procure the required infrastructure from one place. This helped reduce admin, which for medical imaging vendor meant they could focus on providing critical hospital systems to caregivers worldwide.
How Loadbalancer.org achieved these results: using smart, flexible, and unbreakable ADCs.
Approach....
We wanted to align with our valued partner, so first looked at the required technical functionality to ensure we could meet their requirements with our AWS offerings. Having established we could meet their specific needs we agreed to move forward.
How...
Next, we had to look at the pricing model. As we offer tailored pricing models for our partners we wanted to ensure our AWS offerings aligned with the current agreement we had in place. To do so, we set up a private offer for this medical imaging vendor that enabled us to offer product pricing and End User License Agreement (EULA) terms that were not publicly available. This ensures the software cost of our solution in AWS matched the pricing we had agreed with the medical imaging vendor. Another key benefit of setting up a private offer was the benefit it brings to the benefit to the vendor in terms of committed spend.
When large companies partner with AWS, AWS can offer preferential pricing if a committed spend is agreed upon between the two parties. The medical imaging vendor was obviously keen to procure our AWS solution through the marketplace so it would towards their committed spend agreement with AWS. So we worked with both AWS and this medical imaging vendor to do so.
Why they chose us: market leaders in load balancing medical imaging applications
Our ability to tailor our offering...
This highlights our approach to partnerships, when one of our partner's requirements develops to meet the demands of the ever-changing market we are always open to discussing the possibility of tailoring our offering to match. This flexibility is a cornerstone of our partner offering — and we will continue to grow and adapt to their needs, not viewing them as customers but as strategic partners.
As such, we are the preferred and validated solution for leading medical imaging applications globally. We work closely with vendors and system integrators for industry-leading medical imaging vendors, where our solution is easily deployed in the cloud.
Our medical imaging expertise...
Tech vendors and healthcare organizations work with us because we are the market leaders in load balancing PACS systems and medical imaging equipment globally and the only vendor with a dedicated medical imaging team. For more than 20 years, we have worked with a range of 'blue chip' medical imaging vendors and partners, and developed validated solutions for many others.  
Our extensive experience engineering healthcare applications (from Enterprise Imaging to Clinical Workflows, EHR to Interoperability solutions) allows us to work closely with existing and prospective customers to develop solutions that facilitate high availability, scalability, and zero downtime for critical healthcare applications.
For a full list of our credentials or to discuss this use case in more detail, contact sales@loadbalancer.org for more info.
Share this post