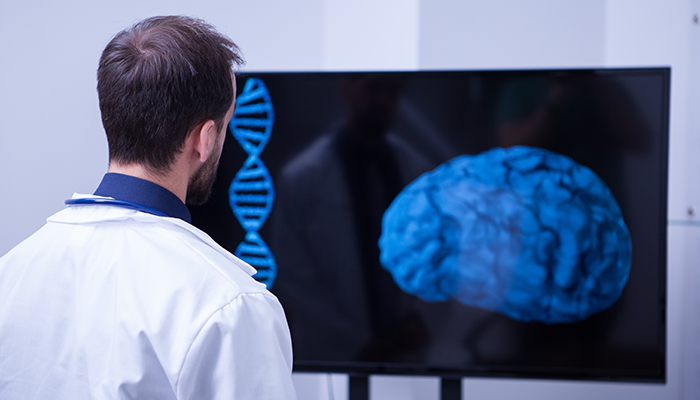 Why 1/4 of NHS trusts use our load balancers
Healthcare
Published on

•

9 mins
The urgent need for digitalization, connectivity, and service transformation is putting huge strain on an already overwhelmed NHS. Here I outline some of the specific challenges IT teams are grappling with, and explain the small but strategic role load balancers (aka Application Delivery Controllers), can play in supporting NHS trusts across the UK.
The current NHS backdrop
Never has the need for cost controls and return on investment been more imperative. But so too is the need for transformation.
With the recent merger of NHSX and NHS Digital with the NHS England transformation directorate, the departure of some senior digital leaders, weekly strikes, financial pressures, constant uncertainty, and limited resources, the NHS is stuck between a rock and a hard place in more ways than one.
As Andy Kinnear, former NHS Chief Information Officer, put it:
"We're trapped between two worlds. We've got this exciting new world of digital that we see in other areas of our lives. And we've got this stale, old world of patching critical infrastructure and running after programmes that are run by people who feel a long way from the frontline."
The need for experienced IT Directors to help steer a course through the storm has never been greater.
How load balancing can support immediate NHS IT priorities
There are three key priorities for 2023/24 that NHS trusts must focus on:
To recover core services and productivity post-pandemic
To advance the NHS Long Term Plan
To continue transforming the NHS for the future
In order to achieve this, the IT teams responsible for internal and external networks, systems, applications and linked systems to other healthcare organizations in the NHS must somehow:
Digitalize services
Connect them together to support integration
Facilitate service transformation.
Let me take each of these in turn, and explain how load balancing can play a small but strategic role in supporting the IT teams within NHS trusts with priorities.
Supporting NHS service digitalization with EHR creation
The need for all patients to have Electronic Health Records (EHR) is clear, with a specific directive given by parliament for:
90% of NHS trusts to have Electronic Health Records by December 2023, and 100% by March 2025.
80% of Care Quality Commission-registered adult social care providers to have digital care records by March 2024.
The reason being of course is that EHR adoption will help drive patient outcomes. EHR contains the patient's records from multiple doctors and provides a more holistic, long-term view of a patient's health. It includes their demographics, test
results, medical history, history of present illness (HPI), and medications. Unless this data is digitally accessible, communication and collaboration amongst healthcare providers is severely restricted.
Prevent EHR downtime with ADCs
Load balancers perform constant health checks on a server cluster, dynamically interrogating key server elements such as the number of concurrent connections and CPU/memory utilization. Using intelligent algorithms, load balancers can
distribute and direct users to the best performing available servers — avoiding bottlenecks and preventing application failure. This ensures EHR applications are always available for those that need to use them.
In the event of a server failure a load balancer can automatically reroute users to other healthy, functioning and available servers. This ability to bypass servers also facilitates simpler and easier maintenance for IT teams, avoiding downtime and therefore preventing any impact on end users.
Optimize EHR performance with ADCs
Advanced load balancers can deliver SSL acceleration — offloading processes to the load balancer in order to dramatically increase the performance of applications, such as EHRs, that require secure connections. This also decreases the time and costs involved, and ultimately enhances the end user experience.
Enable remote access to EHR apps with ADCs
In order for remote workers and community teams to access EHR applications, they require an 'AlwaysOn VPN' to support rapid, secure access to the trusts' systems and reduce log-in barriers. These VPNs themselves also require load balancing in order to optimize performance and prevent system outages and downtime — essential for any healthcare provider delivering 24/7 patient care.
For more on load balancing EHR, download this free white paper: "Electronic Healthcare Records: data, access, and an insight-driven future". Or, to find out more about the EHR partners we've worked with, including EPIC, Meditech, Cerner (now Oracle), and eClinicalWorks, book a meeting.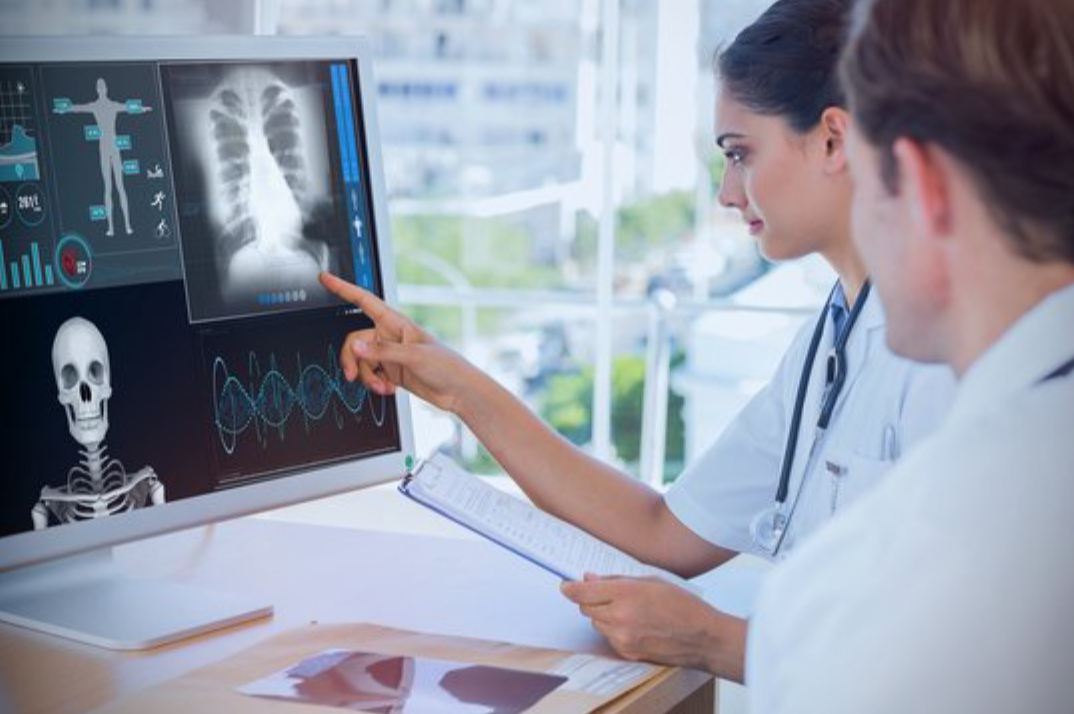 Supporting interoperability in the NHS
Once service digitalization has taken place, it then becomes necessary to meet the requirement that all organizations in an Integrated Care System (ICS) are "connected to an integrated life-long health and care record by 2024". No-one doubts the benefits this will bring to caregivers, care teams, and patients, but the ability for multiple stakeholders to securely view and contribute to these records is an incredibly complex undertaking for IT teams across the sector.
The Healthcare Information and Management Systems Society (HIMSS) determines that for two systems to be interoperable, they must be able to exchange data and subsequently present that data in such a way that it can be understood by a user. However, most health data is stored in proprietary databases that use their own formats, sometimes many at once, so it's as if the sending entity speaks one language, while the receiving entity speaks another. Without translation, they can't understand each other, which makes the shared data useless. Fast Healthcare Interoperability Resources (FHIR) serves as the common language for the sender and receiver, making semantic interoperability possible. It is the universal standard for describing data formats and resources and an application programming interface (API) for exchanging EHRs.
Ensure always-on data exchange with ADCs
Considering the sensitive and volumous nature of health data, it's not advisable for healthcare organizations to store their valuable data in just one location. As the healthcare industry marches forward with FHIR adoption and implementations, organizations need to shift their data load from one single server to multiple servers or move it up to the cloud. Because, for two or more systems to be interoperable, data must be available and accessible when one system tries to talk to another. But, for instance, if all the data generated in a particular hospital were going to one single server, the chances are that the server could soon be overwhelmed, like one doctor handling all the patient inflow in a hospital would be. Server overload can cause network failure and press storage systems to eventually break. Deploying multiple storage nodes and a load balancer across your health IT environment ensures guaranteed uptime. With intelligent rerouting by the load balancer, data exchange remains always-on, and super fast.
Improve system resilience with ADCs
While having a scalable storage system is certainly important, equally important for healthcare organizations is to make sure that their systems are unbreakable – giving patients and providers easy access to critical health information all the time at the click of a button. Load balancers can detect if a server breaks or stops functioning, to ensure high availability for your health IT systems. The appliances identify the failure and rebalance and reroute the users affected by that failure to a different location across the remaining healthy servers — helping users enjoy uninterrupted data access.
Facilitate secure HTTP and HTTPS data exchange with ADCs
Load balancers encrypt the transfer of data from one location to another allowing users to access the data via a secure connection handle. For establishing interoperability and data sharing between multiple health systems — secure and insecure — a load balancer supports data exchange in both HTTP and HTTPS formats. While sending data from a system (A) that supports secure communication channel such as HTTPS to a system (B) which doesn't, a load balancer can decrypt or remove the security layer in the traffic by using SSL/ TLS termination and send it to the receiving system as plain HTTP. Likewise, it can also do the reverse. If an older system sends traffic as plain HTTP, a load balancer can re-encrypt it in SSL and send the traffic to a newer system wrapped with the security layer, facilitating the communication between older and newer health IT systems.

Supporting NHS service transformation
Making the right IT investments today will improve patient outcomes tomorrow. As if the current demands being made on the NHS aren't enough, new medical technology and innovations ranging from home medical scanners and test kits, to home dialysis machines are already on the horizon. Not only will these present additional connectivity and security challenges, but this will also require more agile architecture that is:
Scalable: One thing is certain. Data is only going to increase exponentially. Everything will be bigger. More applications, more traffic, more networks, more systems, more data, means more demands placed on servers - undermining their ability to deliver critical services 24/7.
Works for staff, as well as patients: Healthcare workers are leaving the profession in drives. Not just because they work long hours, not just because they don't get paid what they should. One of the main drivers to exit the NHS is the workload — in large part brought about by the additional administrative burden of having too many complex systems that don't talk to each other. Systems and applications that are able to save staff TIME, are likely to play a key part in supporting retention efforts.
Secure: The more connectivity, the more complexity, the more users, the greater the risk of human error, or exploitation of software vulnerabilities from malicious actors. Cyberattacks on hospitals are on the rise, and only set to increase.
Easily scale NHS IT architecture with ADCs
Load balancing is critical to facilitating data exchange and accessibility between, and among multiple health IT systems, because it enables data to be distributed among multiple servers — helping IT systems scale up to handle larger workloads. By scaling up data from single to multiple servers, a load balancer routes network traffic in a way that it becomes sustainable — with no one server having to manage all requests. 'Least connections' load balancing algorithm enables a load balancer to send traffic to the servers with the lowest number of active connections and not just to one single server, to balance the traffic inflow and prevent a particular server from getting overloaded.
Save NHS staff TIME with ADCs
With process efficiencies come quicker referrals and faster treatment times. By preventing downtime, supporting data exchange, and optimizing the performance of critical healthcare applications, load balancers are able to support the accelerated diagnosis, referral, and treatment of patients — reducing staff workloads and taking some of the strain off an already overwhelmed healthcare services. Load balancing can also facilitate the secure, seamless outsourcing of less serious cases to third-parties. This has the potential to save significant amounts of time as overburdened clinicians and admin staff try to free up time to prioritize the most urgent cases.
Protect NHS data from cyberattacks with ADCs
Immutable data is the 'big daddy' of backups and is crucial in the fight against ransomware. Data stored securely on an immutable backup system makes it fixed and unchangeable, meaning that it cannot be deleted or modified. This is especially important when it comes to ransomware, as data on an immutable backup is impervious to infections. By keeping an archive of immutable object storage backups, healthcare organizations are guaranteed to be able to recover data by finding the last clean back-up on record. This also means that data is recoverable at any time, with the level of data protection preventing intentional deletion in the unfortunate event of a ransomware attack.
Load balancing increases durability across multiple data centres, protecting the integrity of data stored using cross-site replication. When a failure event occurs, no backup data is ingested into the local storage. Instead, the load balancer detects the failure and redirects traffic to the additional data centres meaning both storage and retrieval of data can continue, offering maximum redundancy. The net effect should be that failover and failback are therefore seamless. Hence load balancing mitigates the risks associated with the potential loss of data resulting from a ransomware attack.
How load balancing can support long-term NHS IT priorities
Couple the above with the ongoing battle to realize the NHS' Cloud First strategy, and it can be hard for IT Directors to know which way to turn. NHS trusts have been urged to proactively consider migrating their data, IT services and applications to public cloud platforms wherever it's feasible to do so.
Using load balancers to support 'cloud first'
ADCs can play an essential role in cloud platforms, managing the flow of data to the cloud and directing all user traffic to the server that will deliver the fastest response. NHS trusts that are currently thinking 'cloud first' should therefore think load balancers second.
While public cloud providers offer their own load balancers as part of their own cloud solution, these native load balancers can, in fact, increase the technical risks in hybrid environments because they do not 'talk' with other load balancers on other platforms without complex and costly integrations.
By contrast, having a single, platform-agnostic load balancing platform that works across all local and cloud services, can help unify these components and mitigate many of the commercial and technical risks of migration - particularly those in hybrid environments.
Our healthcare expertise and work with NHS trusts
Loadbalancer.org has works with a quarter of NHS trusts in the UK to overcome some of these challenges.
NHS trusts work with us because we are the market leaders in load balancing PACS systems and medical imaging equipment globally and the only vendor with a dedicated healthcare team. For more than 20 years, we have worked with a range of 'blue chip' customers and partners such as Fujifilm, Philips, GE Healthcare, Change Healthcare, Carestream, and Hologic, and developed validated solutions for many others.
Our extensive experience engineering healthcare applications (from Enterprise Imaging to Clinical Workflows, EHR to Interoperability solutions) allows us to work closely with existing and prospective customers to develop solutions that facilitate high availability, scalability, and zero downtime for critical healthcare applications.
If you'd like to read some of our case studies, or discuss any of the IT challenges your NHS trust is currently facing, feel free to book a meeting.
Share this post