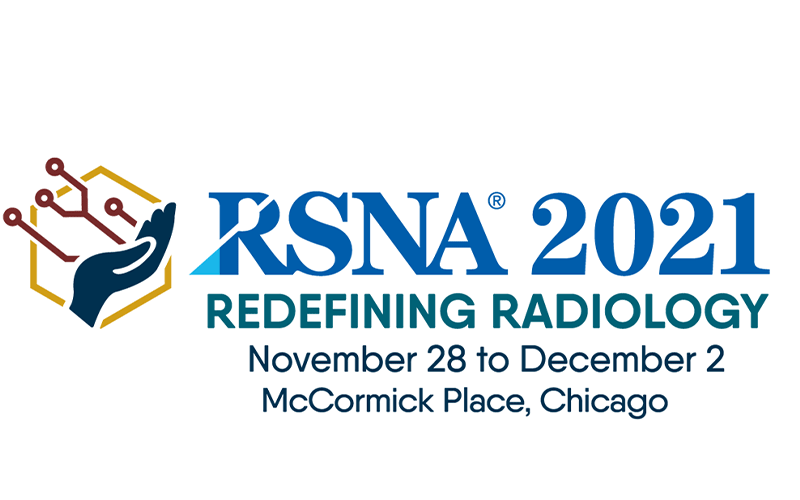 Lessons from RSNA 2021: Do your medical imaging systems need critical care?
Healthcare
Published on

•

3 mins
Last updated
You're proud of the cutting-edge technology that sits behind your market-leading (and very expensive) medical imaging system. But is the load balancer that sits behind it failing you?
Critical care for your critical systems
If the answer is 'yes', then you're not the only one. I've had many conversations with medical imaging tech Product Managers who had initially thought that using market-leading load balancers would be a great idea. They had recommended the likes of F5 or A10, and provided clear instructions, but inevitably had to leave it to the customer to deploy and maintain the load balancer.
These brands are great, there's no doubt about it. But they are soooo complex that they can become a problem in themselves, which can lead to poor outcomes. Here's how (an example I've seen many times):
When F5 announces a security vulnerability, it can only be fixed by taking the box offline and paying over the odds for consultants to go on site. End users — the Healthcare Organizations — turn their frustrations to the medical imaging provider, while Product Managers get it in the neck. And it happens all over again when another vulnerability is announced, or worse, the product is End of Life (EOL). So, whose problem is it?

The pain experienced by your support and professional service teams is enormous. Not least because every customer experiences this issue at the same time! It doesn't matter how fast you work, the customer is still not happy. They might even consider a new vendor during the next product upgrade cycle.
So what's your least painful option? You could:
Tell the customer it's their problem - Seriously? That doesn't reflect well on you...
Re-design the product with built-in high availability - A great idea as long as you have the budget, time, and resources to invest and support it when your market grows...
Convince the customer to move to a managed service - But then your solution becomes more expensive...
And if the above isn't palatable, you could always try to implement BIG-IQ and get the customer to pay for it (that's fine if the support required is minimal, but F5 had 13 CVEs this year and an EOL). So again, not hugely practical.
Integrated load balancers lead to better outcomes
More and more medical imaging providers are contemplating this solution because they get higher ROI. I say this because we've been having a large number of conversations at RSNA 2021 this week with Product Managers, Solutions Engineers, and business leaders (from the likes of Philips, Change Healthcare, FujiFilm, and Hologic), about these problems. And what's more, they can measure their gains financially, professionally, and emotionally.
So if you are looking for an integrated load balancer, here are five things I've learned along the way that might help smooth the transition for you when onboarding a load balancing provider:
1.Integration doesn't have to mean using a standard, built-in load balancer
A tailored solution means you can have an ample choice of features to lower the risk of failures. You may choose to reduce the security footprint by introducing limited functionality, or completely obfuscate the load balancer. You could ask for a centralized management platform to automate deployment and maintenance giving you total control. Having a list of "must-haves" and "nice-to-haves" defined early on in your research helps narrow down your supplier shortlist.
2.Product alignment between the supplier and vendor is key
A load balancer product roadmap aligned with your medical imaging product roadmap simplifies the management of the entire solution. This gives you control over the frequency of updates and ensures that both products go end of life at the same time.
3.Healthcare IT expertise goes a long way
Load balancing providers with medical imaging expertise understand end user environments in ways that you can leverage to your advantage - helping you get up and running faster, and avoid some of the potential pitfalls. They may also be able to offer you additional insight into the broader market and developing opportunities.
4.Focus on relationship building
You're about to onboard a supplier that will become an extended arm of your R&D department. Both parties will be investing a lot of time and effort, so it has to be right. Working with an organization that shows flexibility, shares the same values, and cares about your customers delivers a solid foundation for a good relationship that allows both parties to thrive.
5.Plan for commercial and support models that work for your business
At the end of the day, you will need to justify the ROI to the executive leadership and Board. The provider should be able to tailor commercial, licensing, and support models to meet your unique needs.
You may have guessed that I'm about to tell you that we do all of this! So if you're interested, please feel free to reach out.
Share this post