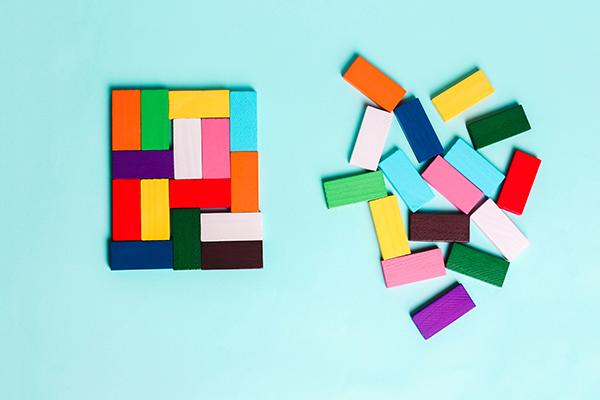 What if the answer to the tech skills shortage is simplified IT solutions?
Comparisons
Updated on

•

3 mins
The ever-growing complexity of IT products introduces more and more variables into the equation - and ultimately makes it more likely that something can go wrong. While IT specialists will always be needed to reduce that risk, what if simplified solutions also have a role to play? In other words, what if load balancing software, for example, was simpler to deploy, and easier to maintain?
The talent war and the shortage of IT specialists
No doubt about it. The global tech skills shortage is hitting the bottom line.
A study by Korn Ferry  found that unless we get more high-tech workers, by 2030, the U.S. could miss out on over $160 billion of annual revenues.
While the majority of companies are acutely aware of what they need or want their technology to do, an inability to source, attract, and retain talent is seriously hampering KPIs. High-caliber tech specialists, cybersecurity experts, and cloud gurus are very much sought after to support scale-up organizations and the vital in-house functions of larger firms.
The tech talent war has been hitting the headlines for years. But since the pandemic has exacerbated the problem, the industry is now calling for simplified IT solutions to achieve the same aims but with fewer specialists - and fewer demands on their time.
The need for simplified load balancing solutions
While training to upskill existing employees and leveraging the gig economy may help in the short term - those solutions take time and money to implement and start seeing results. And in the meantime, the existing workload of IT Managers in the trenches is relentless. Even with a fully stocked team of IT geniuses, they are unsurprisingly being asked to do more with less, in half the time!
Increasingly software is so complex to manage that only certified external experts are able to maintain or update them. Meaning stretched in-house IT teams may be too scared to touch anything themselves, for fear of it falling over!
Take load balancing, for example. While clever solutions are still required, complex management and maintenance is the last thing teams need - especially with the growing need for agility, flexibility, and security protection.
So if you don't have a team of load balancing experts, why not skip the learning curve and leverage software that's clever, not complex? Technology that doesn't bring you out in a cold sweat every time you have to touch it.
The evolution of clever, not complex, load balancers
What if tech solutions were designed, not only to solve a problem for the end user, but also to make the lives of the IT teams responsible for them less stressful?
This is exactly what we've been working with our customers to build. As such, at Loadbalancer.org, we are continuously simplifying our product offerings to make it easier for IT teams to do complex tasks in a simple manner.
For example:
Our solutions are fully featured and include security (WAF) and multi-site resiliency (GSBL) as standard so IT teams have access to everything they need in one box.
The ease of use of our product makes IT teams more efficient.
We simplify security - with simple WAF configurations and ACL traffic rule configurations in our WebUI.
There are no SSL or Server restrictions in our virtual product.
Future-proofed hardware, so if you need to change your connectivity, you can do so without purchasing another box - just change the card!
Our solutions are designed and tested with a large number of applications for better compatibility - speeding up your deployment and reducing your risk.
So. If you don't already have a team of load balancing brain surgeons (or you do, but they're tied up elsewhere!), why not throw the rest of the IT team a bone, and make their lives easier with a simplified solution?! Remember, there are no prizes for taking the long way round, so why not skip the learning curve and make your lives easier too?!
Share this post