As the evolution of of Loadbalancer.org continues, we are proud to present our latest software release, v8.0.
New features such as the Web Application Firewall (WAF) spearheading our increased focus on security and various updates including an enhanced process for high availability appliance pairing , improved LBCLI, advancement of the web user interface (WebUI).
Summary
Web Application Firewall (WAF)
New security keys generated on first boot creating secure by default deployment
High-Availability pairing process rewritten making it easier to configure and maintain
Amazon AWS and Microsoft Azure code now integrated into main stream , reflecting functionality of core product.
R20 replacing R16 enabling more customers to deploy our cheapest appliance
Breakdown
The WAF is one of the flag ship new features we have been busy adding to our appliances, it not only provides increased security but also aids PCI compliance.  We have made concerted efforts to deliver optimum performance whilst maintaining simplicity, ease of use and a highly customisable, extensible configuration to suit deployment environments of all sizes.

Basic WAF configuration page

Manual WAF configuration page

Deployed WAF in system overview

The high availability clustering of Loadbalancer.org appliances implementation has been completely redesigned, making the configuration notably simpler with a new UI which clearly shows the status.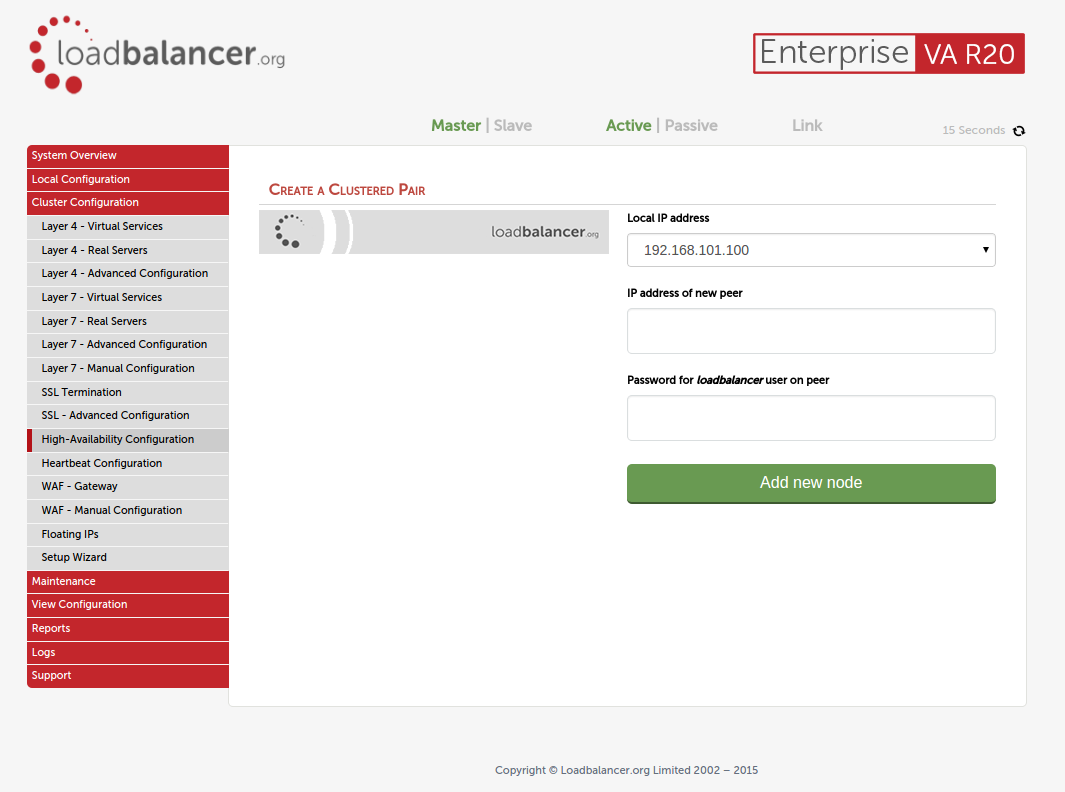 High-Availability initial configuration screen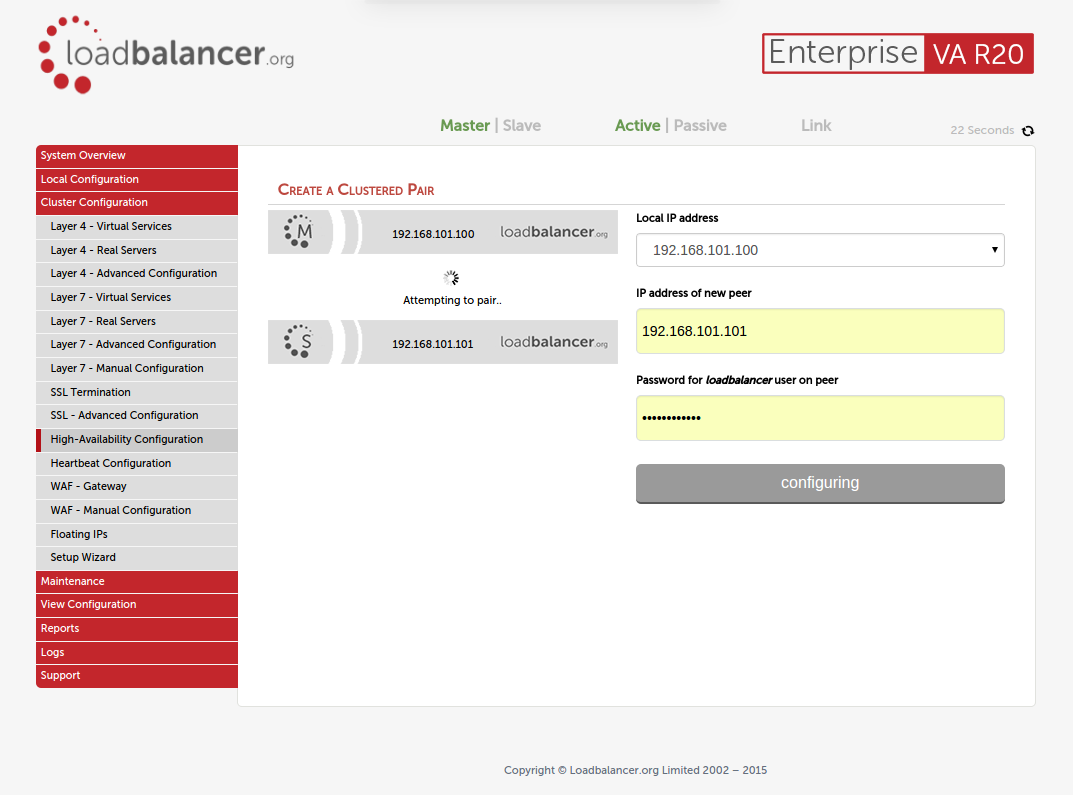 High-Availability pairing in progress screen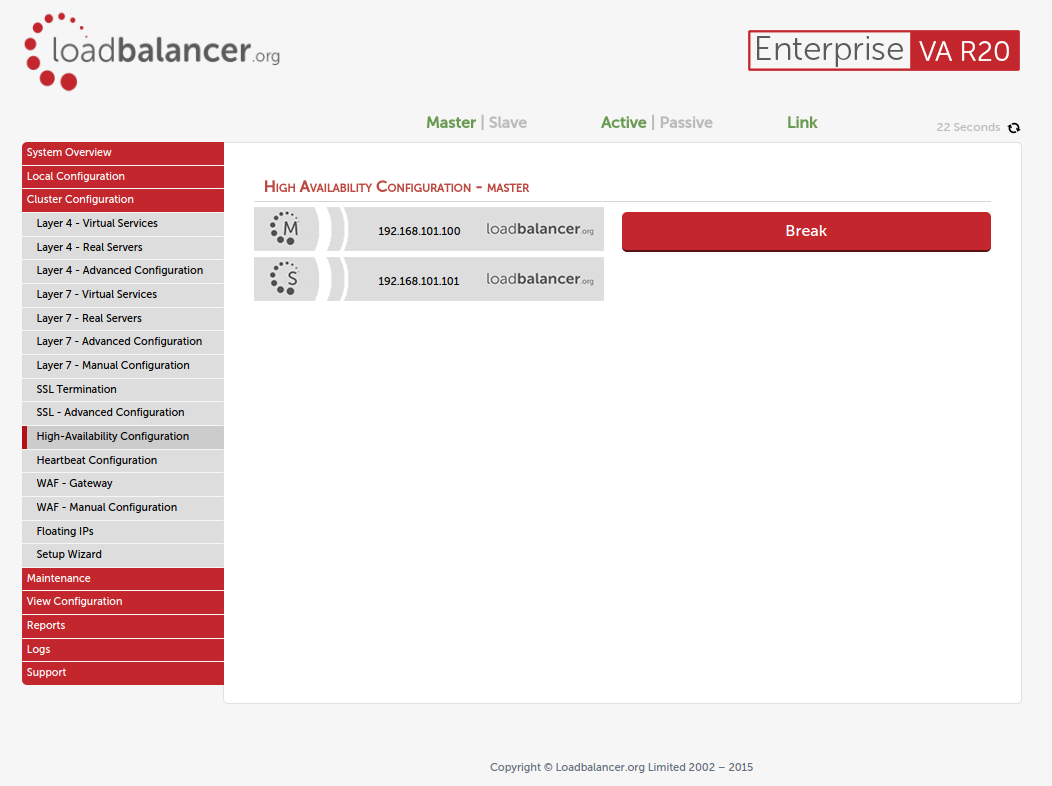 High-Availability pairing complete
The R16 limit of 4 VIPs * 4 RIPs has been increased after feedback from customers.  We have introduced the R20, comprising of 5 VIPs * 4 RIPs which we believe will be more compatible with the vast majority of customer deployments and thus increasing the potential for people to use our cheapest appliance.

5 VIPs configured on R20 appliance
Share this post