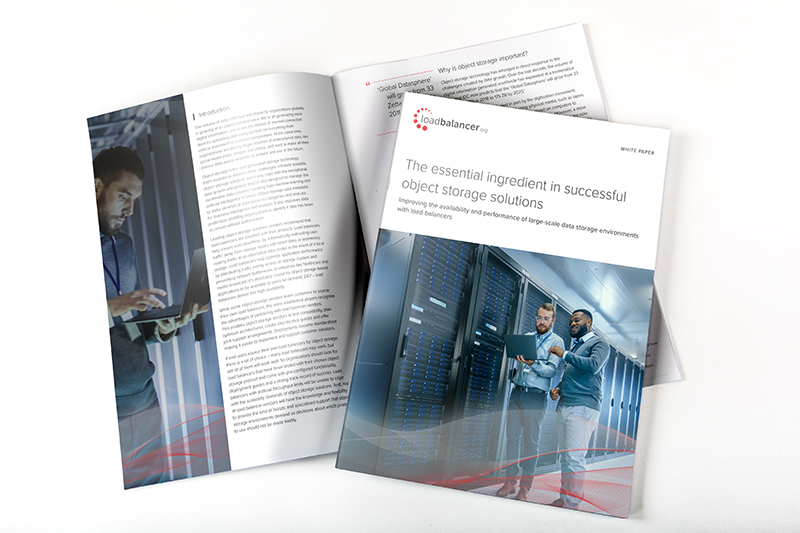 The essential ingredient in successful object storage solutions
Improving the availability and performance of large-scale data storage environments with load balancers
Object storage solutions will cope with your organization's data growth, and the inestimable data loads machine learning and AI will bring. Find out why load balancing your data environment is essential.
View white paper
Read our insights
Healthcare
Fast healthcare interoperability resources (FHIR)
This paper talks about Fast Healthcare Interoperability Resources (FHIR) as the solution for disconnected health IT systems and how load balancers facilitate interoperability within the healthcare IT setup.
Storage
Load balancing: the lifeblood in resilient Object Storage
This paper highlights the transition from traditional storage to object storage and how load balancers ensure scalability, high availability, and zero downtime in object storage systems.
Healthcare
The IT foundation for value-based healthcare
Value-based health care is a bold new framework for delivering health care services worldwide - but to deliver it, our IT systems need to become more accessible, interoperable and resilient.