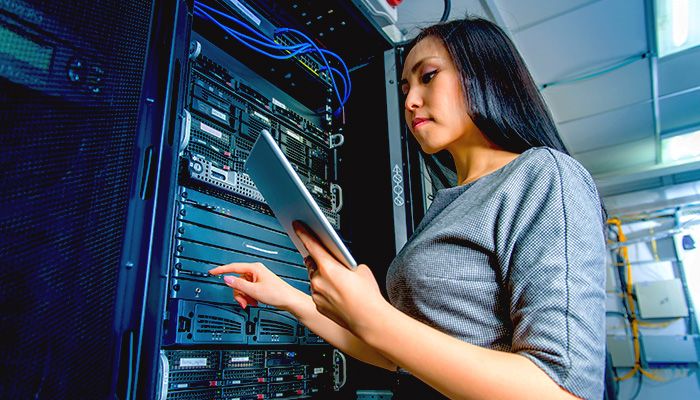 How storage providers can benefit from full OEM integration with a load balancing vendor
Published on

•

6 mins
I'm going to assume here that you already understand the purpose of a load balancer and how it can prevent application downtime. Instead, the focus of this blog is on the specific merits of building an integrated, load balanced OEM solution.
Why do storage applications need a dedicated pair of load balancers in the first place?
A dedicated pair of load balancers (otherwise known as a clustered pair) prevents what is otherwise known as a 'noisy neighbour' situation. This is where resources are drained by other applications, which are then pulled away from your storage application, impacting its performance.
With a dedicated load balancing solution the load balancer is optimized specifically for your application, and the risk of downtime is therefore significantly reduced. Dedicated solutions are also often easier to configure, manage and maintain — making them less likely to be compromised by human error!
Go-to-market strategies
Ok. So, having established that you need a dedicated load balancer for your storage solution, you then need to decide how you want to go about achieving that.
You could...
Recommend a high-end ADC be deployed with your product
Supply a high-end ADC with your product
Build your own DIY ADC
But...
If you're reading this blog then it's highly likely you've probably already eliminated these three options for the following reasons:
Recommending a high-end ADC means asking your customers to buy an expensive, complicated appliance they need to update/patch themselves and is unlikely to result in the right, dedicated approach for your solution.
Supplying a high-end ADC with your product is a burden for your support staff, and the cost is likely to eat into your own margins.
Building a DIY ADC that can't be supported, maintained, or secured at scale is unlikely to be a viable commercial option.
Find out more about go-to-market load balancing strategies.
Back to the blog!
So. If you've already discounted options 1, 2, and 3, above, then you're left with just one other option:
You integrate a load balancer into your product.
What is a fully integrated OEM solution?
A fully integrated OEM solution is basically load balancing technology that integrates so tightly with your storage technology that it becomes one solution for the end-user, helping you gain market share and competitive advantage.
As Ka Wai Leung, from Hewlett Packard Enterprise's Greenlake Cloud ISV Partner Alliance, explains:
"Having validated with most applications is a key advantage of partnering with Loadbalancer.org, and through our Greenlake program, customers now have access to a full spectrum of network solutions, including high availability".
As such, an OEM go-to-market strategy, more than any other, has the potential for storage providers (and their customers) to reap the greatest benefits.
How storage providers can benefit from full OEM integration with a load balancing vendor
1. An OEM solution can help you achieve your unique strategic goals
You can differentiate with a single solution that can help solve your unique challenges, and meet your specific strategic goals.
For example, an OEM solution from Loadbalancer.org might include:
Seamless integration: Whether that's branding of the product (hardware and/or software), tailoring of the user interface, or deeper technical integration.
Tailoring: This means creating a load balancing/ADC solution that's tailored to your specific needs — technically, commercially, and from a support standpoint.
Ease of deployment/maintenance: A clever, not complex, solution i.e. one that meets all your functional needs, but is streamlined for your engineers, support staff, and your customers.
Maximum resiliency: A tailored ADC can be streamlined to meet your exact requirements and nothing more; inherently reducing the number of attack vectors being made available to bad actors. It is also possible to create a locked version, to avoid the unnecessary introduction of new vulnerabilities through human error.
Manage centrally, and deploy quickly: Redundant and unnecessary manual configurations can be eliminated by automating deployment and maintenance with a centralized management platform.
Aligned development roadmaps: To avoid the frustration of a good ADC solution going End-of-Life, or having a key feature discontinued, an aligned product roadmap can help you control what changes are made to your ADCs, and when!
2. An OEM solution can create added value for your customers
You can take away the pain of downtime from your customers by providing them with a seamless customer experience, and a single solution that takes care of this for them. Customers today expect applications to remain always-on to ensure adequate ROI, which means it's now incumbent on the storage provider vendor to provide them with a complete, integrated solution.
At the end of the day, different ADCs and load balancing algorithms are designed to solve different problems. So not only is the complexity, cost, and risk reduced with an OEM solution, but a complete solution therefore also adds more value to the customer by:
Taking away the cost of storage downtime or slow performance, to their operational or financial detriment.
Saving them have to dedicate additional time pre- and post-sale, researching the market for an adequate solution.
Helping them overcome the challenge they would otherwise face of deploying a piecemeal solution and architecting the integration.
Find out more about How Application Delivery Controllers (ADCs) can help storage providers meet changing customer needs.
3. An OEM solution can help you win more deals
You can standout from the crowd with a solution that optimizes your own, and helps you increase your margins.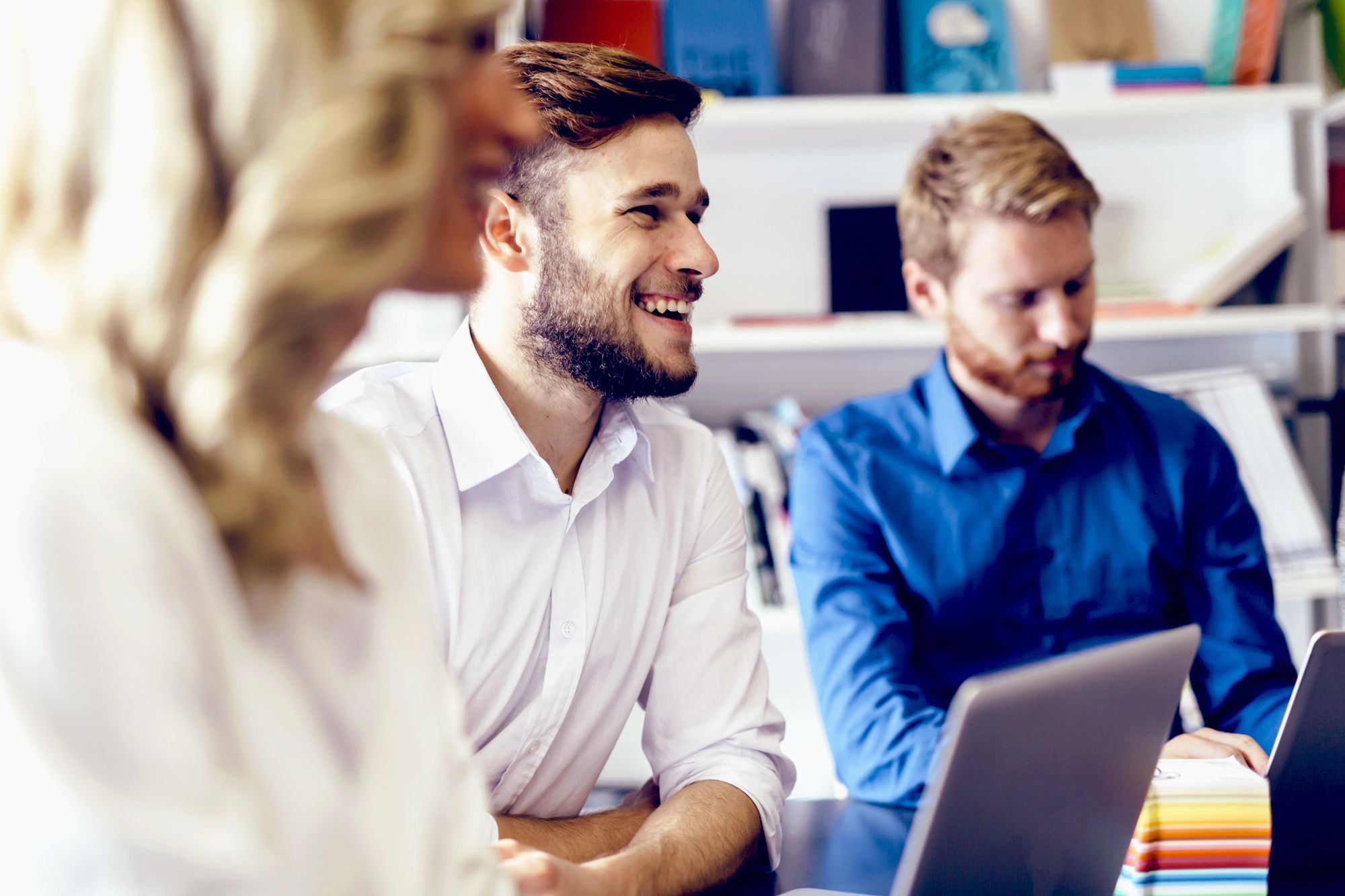 The current economic uncertainty is hitting businesses hard, with higher costs and increased cost control measures. Consequently, with IT spend under the microscope, data storage vendors are unlikely to escape scrutiny, making it harder for them to win new business and hit targets. ADCs can help with this for two main reasons:
As explained above, load balancing adds more value to the customer's existing application. Managing large data volumes at scale is hard, and with a dedicated load balancer customers are assured of a seamless end user experience, high availability, and consistent data access. The load balancer provides intelligent routing and rerouting across the available storage nodes by health checking server status and determining directionality. This ensures that all requests are dealt with successfully. Without a load balancer, storage applications rely on DNS round-robin, which has significant limitations and is rarely fit for purpose.
Load balancing can help you increase your margins, with commission paid to your sales team by the ADC vendor for the introduction. With customers increasingly looking to the application vendors themselves to solve their high availability issues, what's not to love about being able to sell a complimentary product to existing customers that solves more of their problems? The caveat here is that the potential margins are entirely dependent on the ADC vendor you choose.
Find out more about How Application Delivery Controllers (ADCs) can help storage providers increase their margins in an economic downturn.
Example OEM storage solutions
Here's how an OEM storage solution directly benefitted Cloudian, Scality, and HPE:
How do you win with an integrated storage solution?
But building an OEM solution can be time-consuming, not to mention expensive. So you want to make sure you get it right first time, by:
Building the right solution with the right partner: Someone who can give you the flexibility you need, at the right price point, with a low-risk solution that can be quickly and easily deployed.
Selling the solution with the right go-to-market strategy: That means working with someone who can tailor their solution to your technical, support, and commercial requirements.
Managing the integrated solution effectively: Ideally, the solution should be easy to maintain, with 24/7 tierless support.
Conclusion
Ultimately the final decision about what's right for your core product should be informed by an honest self-assessment of the skills and experience needed to build, sell, and manage the solution effectively.
Technical, commercial, and support considerations will all play an important part in the decision-making process, so make sure you explore your options fully to make sure all of your boxes are ticked before embarking on your OEM journey.
Share this post