Loadbalancer.org must've been well behaved in 2016. Or at least that's the opinion of the hard working elves down at HAProxy Technologies.
Our good friends across the channel very kindly sent us a Christmas gift, in the form of their ALOHA Pocket load balancer...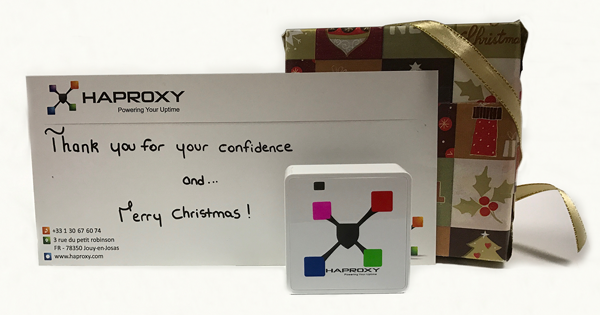 HAProxy Technologies' ALOHA Pocket is a full-featured ALOHA Load Balancer running on a light USB-powered hardware that easily fits in a pocket, meaning it's possible to carry it everywhere to run tests and demos.
The underlying hardware is a small router made by GL-iNet. It contains 64 MB of RAM, 16 MB of flash, a 400 MHz 32-bit CPU, two FastEthernet ports and a USB port. This provides enough power to set up a complete load balancing lab on your desk, at school or at home.
If you are a student or intern who's willing to describe the project they are working on, that involves load balancing, then you too can get your hands on one of these awesome little load balancers for free!
This generous festive gesture is yet another example of the excellent working relationship between Loadbalancer.org and HAProxy. We've been known to send congratulatory gifts to them for the release of major software versions in the past: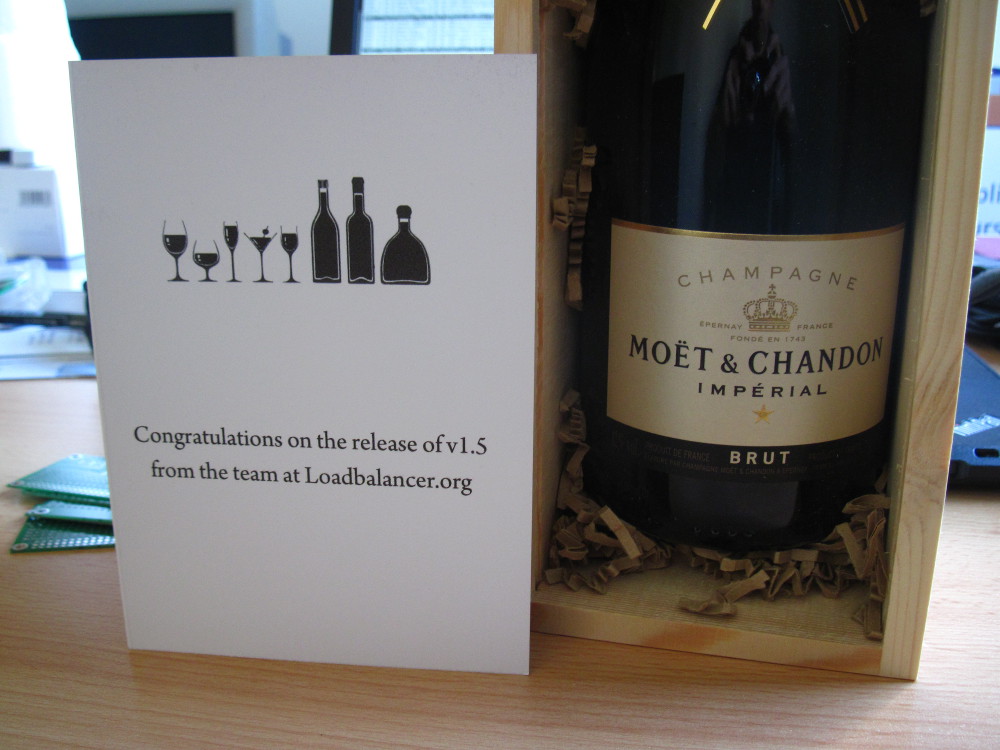 We look forward to furthering our friendship into 2017 and beyond.
Share this post