We recently spent the day with engineers from OKI Europe, a leading printer manufacturer. We met OKI at European Congress of Radiology (ECR) (one of the leading radiology events in the industry) earlier this year where they were showcasing their DICOM printer.
During our chat at the event we determined that they didn't have a tried and tested load balancing solution to help manage their large deployments. This meant that, worryingly, they could face immediate problems if a printer failed or if they experienced a surge in users.
Luckily for them, we know medical imaging inside-out, and both high availability and scalability can be achieved by using our load balancer appliances. This means that if a printer fails or demand increases, users still maintain a fast, reliable connection to an active printer. Since the printers are DICOM embedded, they rely on our built-in DICOM healthcheck. The script verifies the printer's DICOM server is able to accept traffic by sending a DICOM C-ECHO message and awaiting a response. A failed check tells the load balancer to direct traffic to the active printer(s).
The visit
After our initial chat with the OKI team, we decided the best next step was an invite to our office, where engineers from our company and theirs could focus on finding solutions together.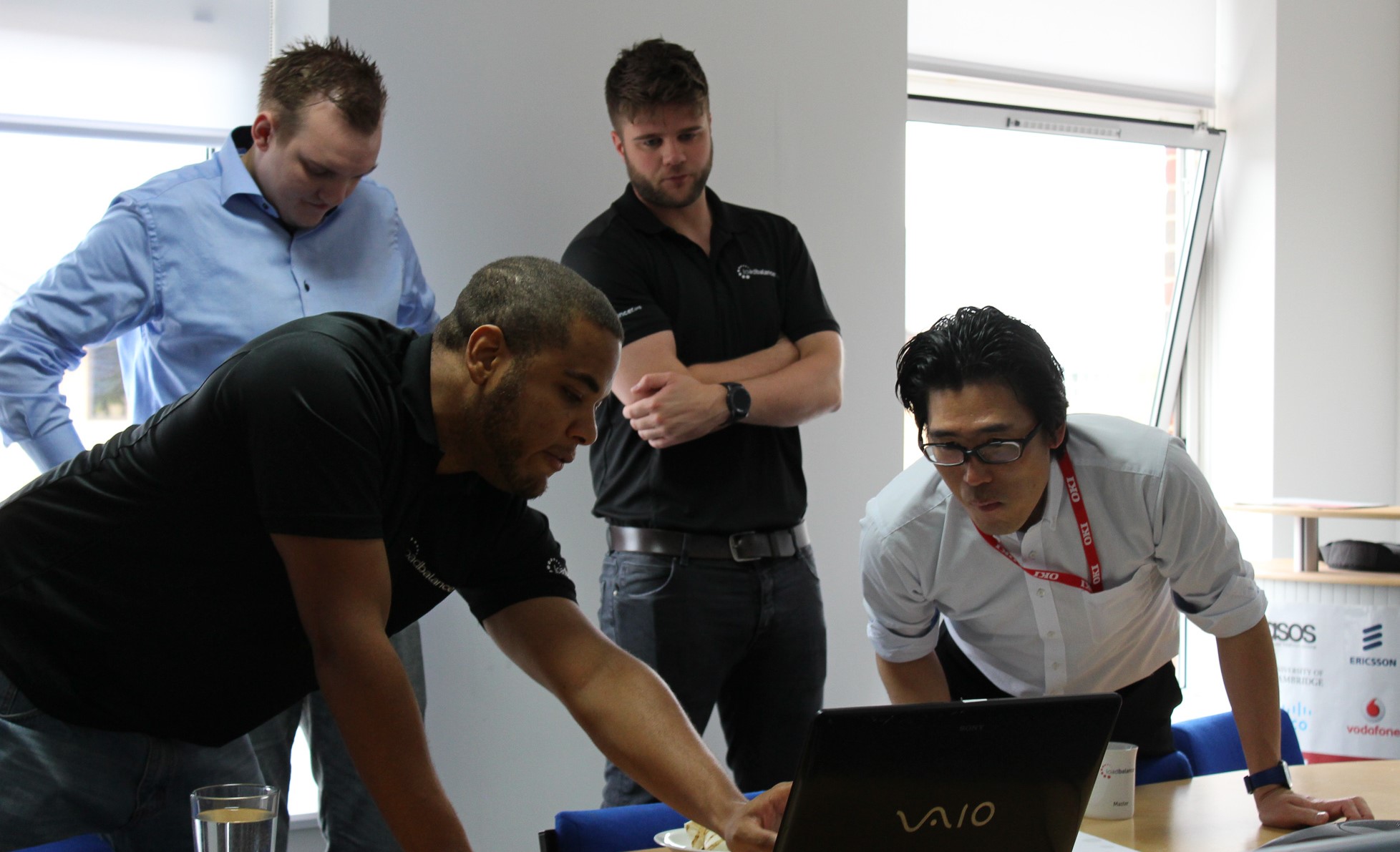 Our two guests from OKI, engineers Arthur and Lars, showed up in the morning with one of their DICOM printers. The DICOM printer connects to medical imaging equipment which produces high quality prints from MRI, CT scans as well as ultrasounds.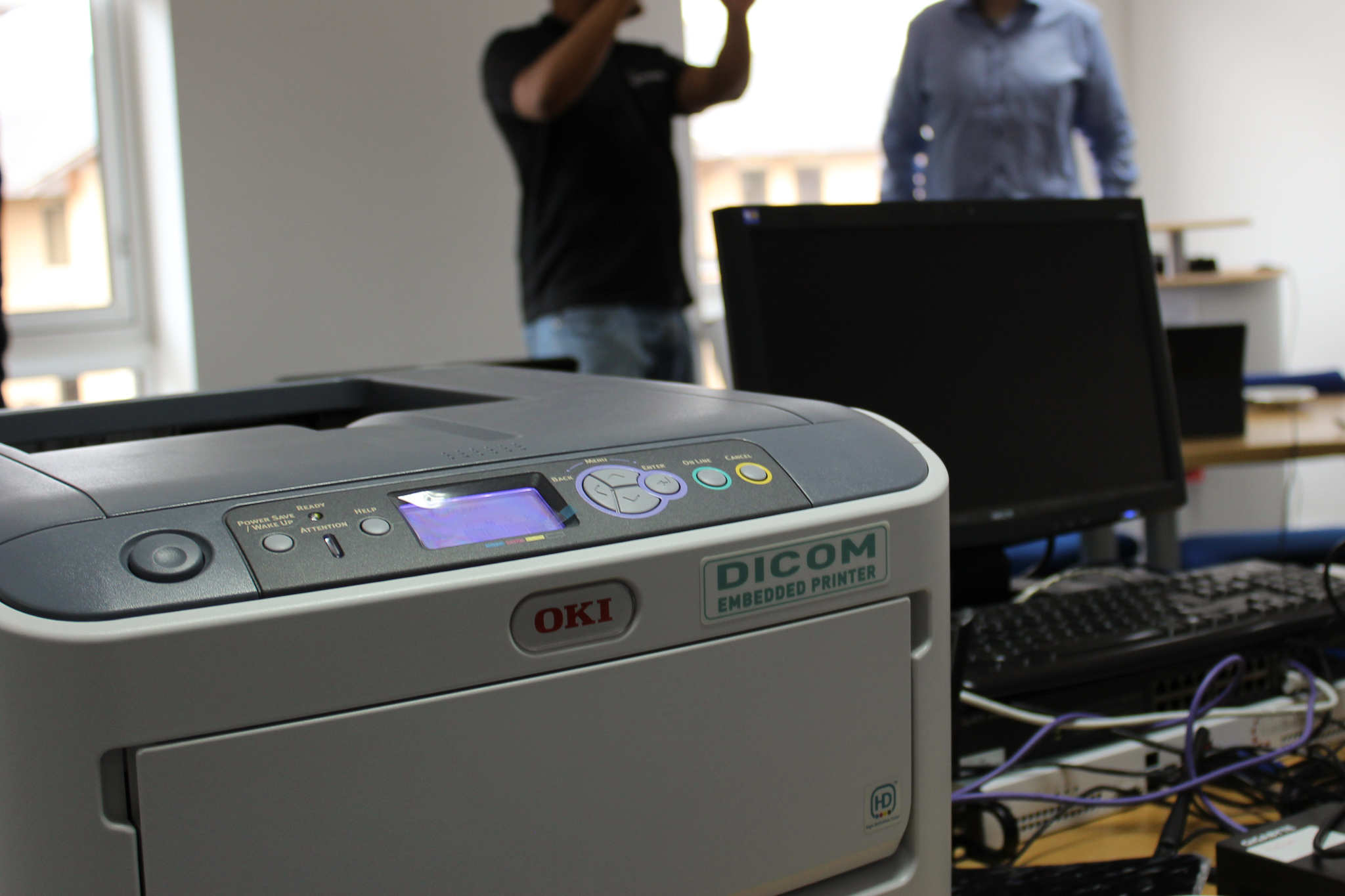 Load balancing methods for medical imaging printers
The first step was carrying out a few test prints without a load balancer, to see what a deployment might look like, before showing OKI how to set up our appliance inline. We then re-ran the tests with load balancers, trialling a few different scenarios and load balancing methods. We ran both Layer 4 and Layer 7, showing successful results at both levels. This demonstrated to OKI that no matter how their customers' network infrastructure is configured, we have the deployment options to suit their needs.
After successful testing showed off what our appliance can do, we let our guests have a go. The OKI engineers had a chance to check out the full capability of our load balancers, and explore how they might work in other environments. We went through the appliance features they would find useful; the user-friendly WebUI and the ability to run custom scripts. Simplicity is important in reducing the time spent configuring and managing the load balancers. We also pack a huge number of features in and provide customization options, giving total flexibility.
We celebrated a succesful morning with sandwiches and drinks, and sent our guests on their way fully confident that we could provide a solution which worked for them.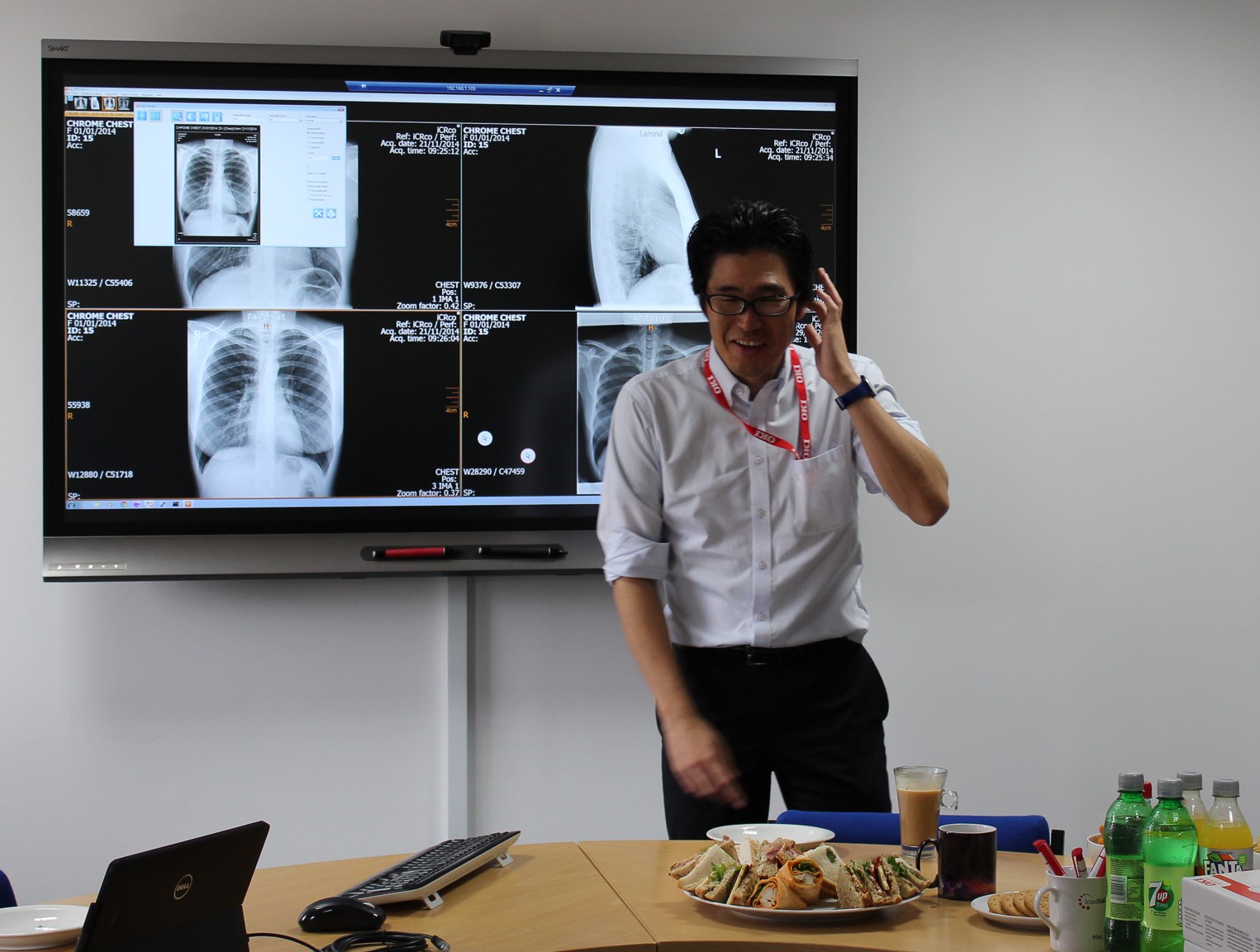 As for us, we've put together a deployment guide so that anyone looking to load balance OKI products can to find out how via our website.
Professional services from the load balancer experts
Time well spent, we think you'll agree. According to our philosophy, it's always worthwhile to go the extra mile for the people we work with.
Countless customers have come to us over the years asking what professional services we offer - and our response has always been, 'Well, what do you want?' When you partner with us, you get a bespoke programme that fits your needs, shaped by your team and your goals. From assessing your needs, to designing your strategy, through to implementation and beyond - we're here for you every step of the way.
We believe that our consultancy and support services are second to none. We'll work with you right from the start to create your simplified, unbreakable solution.
Click here for more information on our professional services.
Want to come and spend the day with us? Get in touch
Share this post