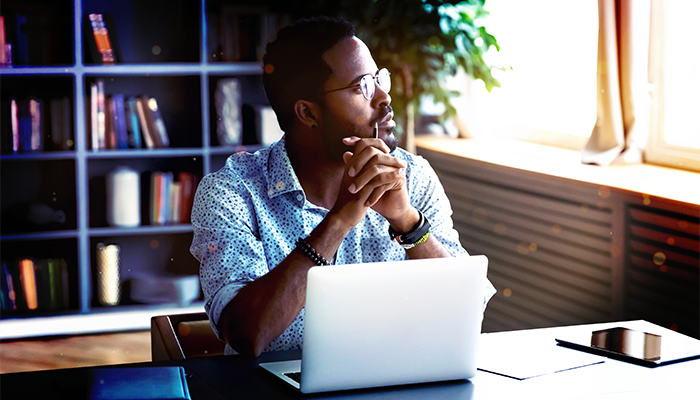 ADC centralized management for enhanced security
Published on

•

3 mins
Last updated
You need a clear, comprehensive view of your entire load balancing estate to maintain control and security. This can be easier said than done however, with multiple deployments, dispersed across different applications, form-factors, sites, regions, and vendors. So where do you start? And how does greater visibility of your Application Delivery Controller (ADC) estate benefit you from a security perspective?  
The challenge of managing disparate ADCs
According to Productiv, the average Department in a large organization relies on between 40 and 60 different applications.
That can equate to hundreds of different ADCs within a single organization, as businesses secure high availability for their critical applications, safeguarding business continuity. Not only does each load balancer appliance require ongoing management and updates, but the situation is often further complicated when a number of different ADC vendors are in use, diverse functionality, and varied contractual terms and conditions. A recent survey by market research firm, Propel Insights, found more than 50% of businesses are using appliances from two or more different load balancer brands. And that's to say nothing of the typically dispersed nature of those ADC deployments.
That's enough to give even the most organized IT Manager a migraine...
Managing ADCs at scale requires a different approach
Visibility is crucial to the successful deployment and proactive management of a complex load balancing estate.
If you can't see the precise status of all the ADCs on your watch, then you can't control them. And if you can't control them, you can't keep them secure. And there are a significant number of day-to-day maintenance tasks that need to be executed in a timely manner to prevent any security loopholes being exploited by malicious actors.
For example:
Updates — Updates need to be regularly installed, as and when they are released by individual vendors.
Security patches — These need immediate implementation to ensure identified vulnerabilities are patched.
Backups — Regular backups need to be taken, to ensure easy rollback should something go wrong.
So how can you get a handle on all of these moving parts and stay ahead of the game?  
Centralized management for great visibility and security
Centralized management provides the ability to manage individual ADCs from a single window, reducing the risk of human error/oversight and streamlining workflows. This can enhance ADC security for a variety of reasons:
More extensive monitoring
Centralized management allows for quick and easy collection and analysis of data from multiple ADCs within a network. This enables administrators to have a holistic view of the ADC infrastructure, making it easier to identify and execute any required actions from a single interface.
More consistent access controls
Access control, authentication, and encryption can more easily and consistently applied across the ADC estate. This reduces the likelihood of misconfigurations, or inconsistent access levels, that could potentially lead to security vulnerabilities.
Seamless scalability
Centralized management facilitates easy scalability of the ADC estate. With exponential growth expected for the foreseeable future, the number of ADCs required in the medium to long term is only going to increase. A centralized solution makes spinning up more and more ADCs even simpler.
The caveat: centralized management should always be complemented by other security measures
This goes without saying, but clearly centralized management is not a standalone security solution. As with all things 'security' there are multiple levels of due diligence required across the entire network infrastructure and application stack — hence centralized management is just one string in the IT Manager's bow.
What centralized management solution do you need to help you manage your ADCs?
There are a number of different centralized management products for ADCs on the market right now. Which one you choose will ultimately depend on your individual needs and use case, but here are some important considerations:
Chose a centralized management solution that's vendor-agnostic, so you can manage your entire ADC estate from a single window. If it's not compatible with all of your appliances, then you're limiting your potential gains.
Make sure it offers the functionality and security you need.
Select the right pricing structure and platform for your needs.
Takeaway
Centralized management facilitates more efficient and effective management of individual ADCs, which ultimately leads to a more secure estate. Required updates, security patches, and backups, can be easily identified, scheduled, executed, and controlled. However, the real value of a centralized management platform increases exponentially the more ADCs you have to manage.  
Share this post