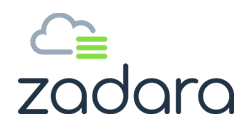 Load balancing Zadara VPSA Object Storage
VPSA Object Storage is Zadara's object storage service. Previously known as ZIOS, VPSA Object Storage is provided on Zadara clouds, side by side with the VPSA that provides block and file storage services.
Loadbalancer.org complements intelligently designed storage systems, making sure that data isn't just protected, but accessible at all times. Thanks to our object storage expertise, we can help businesses to meet growing data demands through scalability and interoperability.
VPSA Object Storage architecture is a scale out cluster of Virtual Controllers that together provide the service. The number Of VCs is automatically determined as needed to serve the capacity and performance of the system.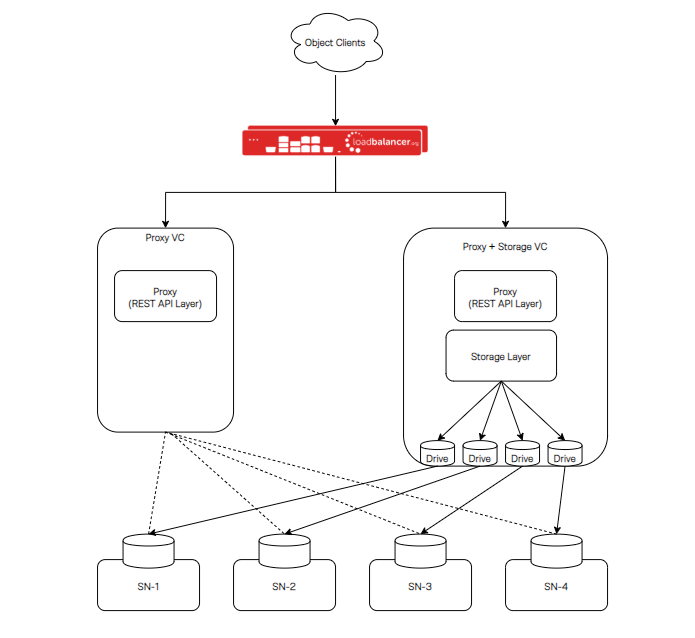 This figure shows the high-level logical view of VPSA Object Storage. It is a Virtual Object Store cluster, with two distinct layers:
Storage Layer

that manages individual disks

Proxy – REST API Layer

that provides a REST API front-end to the Object Storage
More detail on this can be found in our deployment guide, available to view below.
Recommended Product
Enterprise
10G
As you plan for future application demands on your network, the Enterprise 10G offers unbeatable 10G transfer rates for high throughput environments.

Deployment Mode
We recommend using Layer 7 as no network changes are required and SSL termination can be implemented. This mode offers high performance and implementation flexibility, however as Layer 7 is a reverse proxy the client source IP address is not visible at the real server. Instead, the IP address of the load balancer is visible at the real server. In order to retain the client source IP address, the load balancer inserts an X-Forwarded-For header into the load balanced traffic, which the VPSA nodes can log for troubleshooting issues while seeing the true source IP address of connecting clients.
When the Zadara VPSA nodes are deployed with the load balancer, clients connect to the Virtual Service (VIP) on the load balancer rather than connecting directly to one of the VPSA nodes.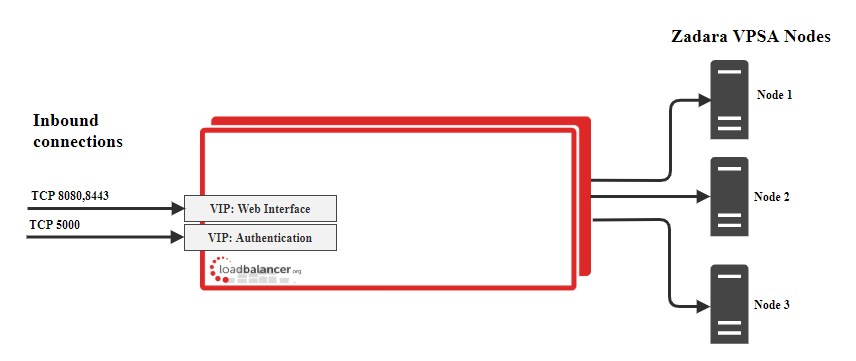 The load balancer can be deployed as a single unit, although we recommend a clustered pair for resilience and high availability. Details on configuring a clustered pair can be found on page 23 of our deployment guide, below.