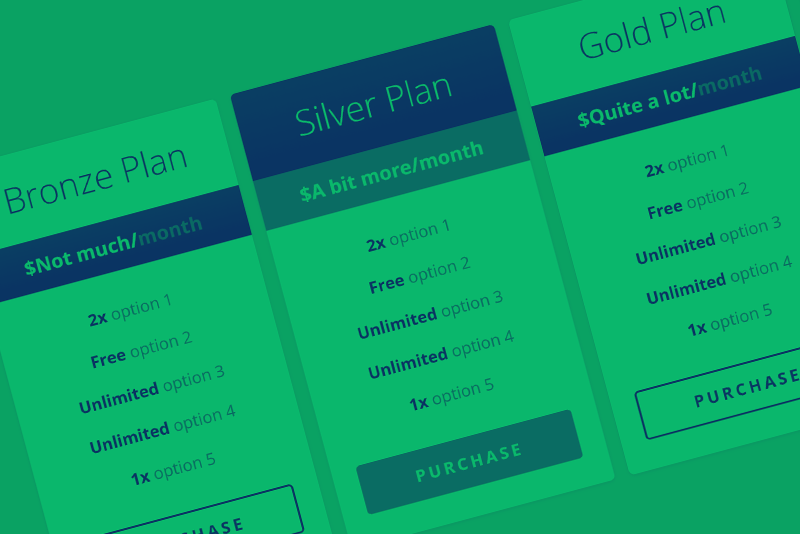 The truth about subscription licenses (and why SaaS won't end perpetual)
Retail
Published on

•

4 mins
Last updated
Find out what we learned about subscription licensing when we developed our own monthly payment plans.
Subscribing is the new buying. Our consumer habits have moved away from the idea of ownership, opting instead for usership, consumption-based buying and product-as-a-service. Owning records, DVDs and other media is for collectors; the rest of us subscribe to services like Netflix, Amazon Prime Video, Apple Music, Spotify, and Binge. You can even subscribe to a new Volvo.
Likewise, in technology, businesses often prefer to rent software instead of buying. According to Gartner the software-as-a-service (SaaS) market is estimated to grow to $104.7 billion in 2020, as organizations shift from on-premises licensed software to subscription-based SaaS models, accelerated by the ongoing pandemic. In our sector, F5 reported a 28% increase in subscription sales back in June this year.
Just like consumers, business buying habits are shifting toward more simple, hassle-free and cost effective procurement experiences and seeing incredible growth. Although we've offered a rental service for some time, based on the volume of subscription enquiries we've received recently, we understand that flexibility is a key concern for many organizations.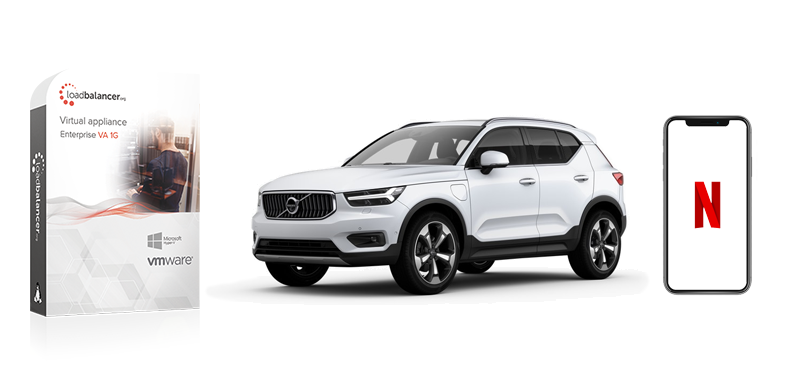 Just some of the things available on subscription.
Subscription licenses and monthly payment - pros and cons
Subscription licensing has been on our to-do list for some time, but with the first half of 2020 making it a more appealing proposition to many, we decided to act, and recently introduced our new subscription license plans.
Along the way we learned quite a bit about subscriptions offered by other vendors, and some of the tricks they employ – so decided to share our findings, as well as some of the thinking behind our new subscription plans.
Here's a quick rundown of the pros and cons of subscriptions - click each to find out more:
No upfront payment / smaller payment cycles
More and more customers want to reduce their capital expenditure, with flexible payment options (potentially spread over multiple years) instead of the traditional bulk payment upfront. Likewise, larger upfront payments often require a much longer approval process.
What we did: we identified this as a key customer need, so shifted our business model towards a more flexible option –  the customer pays monthly on a recurrent basis for our software products.
Flexibility - low commitment to one solution
Most vendors try to offer customers what they want - if customers want more flexible payment options, or to only use a product for a short period of time, a subscription is often a good solution, especially during the uncertain times presented by the COVID-19 pandemic.
What we did: We took our flexible options a step further. Although our subscription commitment starts from as little as one month, you can also trial our product for 30 days for free - when the trial ends, if you decide to take out a subscription, we'll simply license your configured software appliance for you to continue seamlessly with the product. On our rolling plan you're free to stop or discontinue your subscription whenever you want. And if you begin a subscription with us for one product, but your requirements change we won't penalize you for switching your license - just charge you the difference.
Increased savings (over longer terms)
Normally, if you subscribe to a longer, multi-year plan, you can expect lower monthly payments. This is the case across the vast majority of vendors and SaaS providers – the longer the commitment, the bigger the saving on your monthly payment.
What we did: exactly as above. We offer rolling, one-year, three-year and five year plans. Customers that sign an agreement committing them to the longer-terms are rewarded with increased savings on their monthly payments. However, we also noticed that some vendors sometimes include a sneaky trick in their subscription messaging...
Subscriptions - in name only
Increased savings for greater commitment sounds pretty straightforward – and it should be. Most of our competitors offer a multi-year subscription. However, we've noticed numerous vendors offering reduced monthly rates, while requiring payment for the entire plan upfront (stated in their small print). So payments are not truly monthly - don't get tricked by such techniques.
What we did: though we hold subscribers to an agreed term to benefit from reduced payments, we still only ask them to pay on a per-month basis. This maybe an attractive proposition, especially for smaller businesses with cash flows driven by monthly customer cycles. We recognise that a true monthly subscription is less attractive if upfront payment is required - so we don't do it.
You don't own the product outright / longer commitment
Although subscriptions enable customers to use a product for the length of a specific project (and over run!), or as an interim solution ahead of a more permanent purchase, some people simply prefer to pay once, and own a product forever. If your budgets allow, it may mean less hassle with payment, and obviously it enables you to deploy the product when, where and how you like for as long as you like.
What we did: we've traditionally offered perpetual licenses, and we still do. If ownership is your thing we don't want to take that away. It is worth bearing in mind the ongoing costs of things like maintenance and support though (we include our standard 24/7 support service with our subscription licenses).
Perpetual vs Subscription
We're proud that the subscription plans we've developed offers a flexible option for any organizations with short-term certainty, or undergoing transition – and with a truly monthly payment scheme too. And if you're considering a technology subscription we'd always recommend scrutinizing the small print, to ensure the offer is all it seems.
Of course the trend towards subs doesn't mean the end of perpetual licenses. Why would it? Perpetual licenses don't lock you in, are often cheaper than subscriptions of three years or more, and. if the product is stable, eventually enables you to drop the cost of vendor support.
Ultimately, subscriptions do offer low-cost flexibility for those that need or prefer it.
Share this post