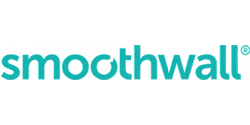 Useful resources
The Secure Web Gateway (SWG) from Smoothwall offers a proactive approach to small business content filters with real-time content analysis and mobile enterprise web filtering technology. Without being solely reliant on URL blocklists, SWG is able to analyze and categorize web content to filter inappropriate or illegal content that could otherwise threaten the security of your client's information, or the safety and wellbeing of your employees and customers.
Smoothwall has also been able to extend SWG coverage to include your mobile devices carried by your workers while they are away from the office. It eliminates anonymous proxies, prevents malware and protects resources in real-time, and that is only part of why Secure Web Gateway is the Top Ten Reviews Bronze Award winner.
Loadbalancer.org's web filter expertise helps us to guard against filter failure – ensuring uninterrupted service and excellent user experience.