Load balancing Smoothwall Secure Web Gateway (SWG)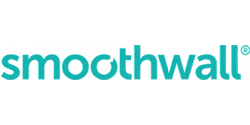 Useful resources
About Secure Web Gateway
The Secure Web Gateway (SWG) from Smoothwall offers a proactive approach to small business content filters with real-time content analysis and mobile enterprise web filtering technology. Without being solely reliant on URL blocklists, SWG is able to analyze and categorize web content to filter inappropriate or illegal content that could otherwise threaten the security of your client's information, or the safety and wellbeing of your employees and customers.
Smoothwall has also been able to extend SWG coverage to include your mobile devices carried by your workers while they are away from the office. It eliminates anonymous proxies, prevents malware and protects resources in real-time, and that is only part of why Secure Web Gateway is the Top Ten Reviews Bronze Award winner.
Key benefits of load balancing
Loadbalancer.org and Smoothwall have partnered to provide a Web Filtering solution that enables customers to deploy with confidence, such as:
High-availability so that if a Web Gateway fails, service is not interrupted
Ease of use for maintenance – Web Gateways can easily be taken out of the cluster for maintenance
Optimal performance
How to load balance Secure Web Gateway
Loadbalancer.org recommends that load balancer appliances are deployed in pairs for high availability. In our deployment guide, a single unit is deployed first. Adding a secondary slave unit is covered in section 1 of the Appendix in our deployment guide below, on page 34.
We recommend deploying in Layer 4 DR mode. In this mode, traffic from the client to the Web Gateway passes via the load balancer, return traffic passes directly back to the client which maximizes performance. Direct routing works by changing the destination MAC address of the incoming packet on the fly which is very fast. This mode is transparent by default meaning that the Web Gateway sees the real client IP address and not the IP address of the load balancer. Due to its speed, overall simplicity and effectiveness, Direct Routing (DR) mode with source IP persistence is our recommended method and can be used in both Explicit Proxy Mode & Transparent Routed Proxy Mode. For more on how to deploy Secure Web Gateway, our deployment guide is below.
deployment guide
manual
case study