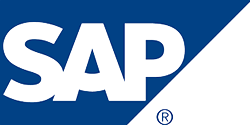 Load balancing SAP Application Server
SAP NetWeaver Application Server or SAP Web Application Server is a component of the solution which works as a web application server to SAP solutions. From the SAP point of view the Web AS is the foundation on which most of their product range runs.
All ABAP application servers including the message server represent the application layer of the multitier architecture of an ABAP-based SAP System. These application servers execute ABAP applications and communicate with the presentation components, the database, and also with each other, using the message server.
Recommended Product
Enterprise
R20
Offering performance without limitations, the best-value hardware load balancer on the market supports any environment. Licensed for unlimited throughput, bandwidth and features, upgrading is seamless if your requirements change down the line.

See full deployment guides and manuals