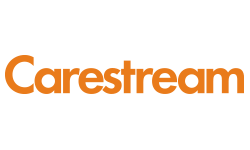 Useful resources
Please note: Carestream HCIS is now part of Philips. Please visit our Philips HCIS application page for more. This archive page is presented for information.
Carestream Vue PACS provides one workspace for the clinical tools and applications physicians and radiologists need for convenient local and remote reporting. Web-enabled Vue PACS has integrated advanced visualization, 3D post processing, lesion management, dictation, critical results notification and a mammography module that eliminates the need for dedicated workstations.
For caregivers to work effectively, peak performance of Carestream applications is crucial. Doctors demand instant image and data retrieval, zero downtime, and systems which are easy to maintain with simple security updates.
Clustering multiple load balanced Carestream Vue PACS servers provides product managers with a fast, cost-effective, highly available and scalable solution, in an environment where study volume is ever increasing.
Carestream is a platinum partner of Loadbalancer.org, specialists in delivering ultra-reliable, scalable medical imaging applications. In an industry where uptime saves lives, our extensive experience means we can design unbreakable solutions to enterprise imaging's unique challenges. The Enterprise R20 is Carestream's preferred solution for ensuring the high availability of their customers' systems.
guides
case studies
NHS Trust, North Lincs and Goole - Improving the resilience and availability of medical imaging systems
Read case study
Fujifilm - Partnership ensures highly available and reliable medical imaging systems
Read case study
blogs