Load balancing Kofax Autostore

Useful resources
About Kofax Autostore
Kofax Autostore is a server-based, enterprise document capture and handling solution. It enables the capture and secure delivery of paper, electronic documents and data into business applications from a wide range of capture points. It is well-suited for organisations of all sizes who want to eliminate error-prone manual document handling.
Key benefits of loadbalancing
As print and document workflow specialists, Loadbalancer.org understands that these environments can be complex with multiple technologies and applications.
Load balancing Kofax AutoStore creates systems that are:
reliable and highly available
scalable
high-performing
Loadbalancer.org specializes in providing application delivery controllers (ADC) and load balancing solutions to the Print & Workflow Management sector. In addition to load balancing AutoStore, Loadbalancer.org also provides solutions for Kofax's ControlSuite product line, see the Application page for further details.
How to load balance Kofax AutoStore
For load balancing Kofax AutoStore we recommend Layer 4 Direct Routing (DR) mode, aka Direct Server Return (DSR). However, Layer 4 NAT, Layer 4 SNAT and Layer 7 SNAT can also be used. Deciding which method is best for your deployment depends on a variety of factors. Layer 4 DR mode is the fastest method but requires the ARP problem to be solved and also requires the application running on the real servers to respond to both its own IP address and the VIP. Layer 4 NAT mode requires that the default gateway on the real servers is the load balancer. Layer 4 SNAT mode requires no real server changes, but unlike the other Layer 4 methods, is non-transparent. Layer 7 SNAT mode is also non-transparent and requires no real server changes, but does not offer the raw throughput of the Layer 4 methods.
Layer 4 DR Mode is a very high-performance solution that requires little change to your existing infrastructure. It is necessary to solve the ARP problem on the real print servers. This is a straightforward process and is detailed in the section "Configuring Print Servers for Load Balancing" which can be found in the deployment guide. If you cannot make changes on the print servers, then we would recommend using Layer 7 SNAT Mode. Due to the increased amount of information at Layer 7, performance is not as fast as at Layer 4. Also note that load balanced connections at Layer 7 are not Source IP transparent, which is not usually an issue when load balancing print servers but should still be considered.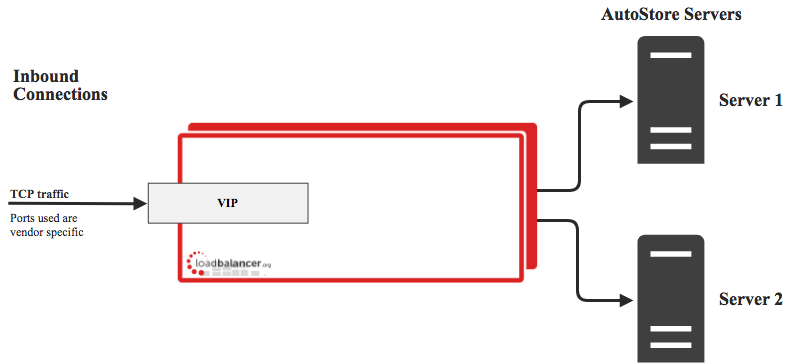 guides
manual
case study
blog