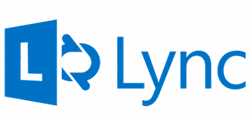 Useful resources
Microsoft Lync and its client software, such as Lync 2013, enable your users to connect in new ways and to stay connected, regardless of their physical location. Lync and Lync Server bring together the different ways that people communicate in a single client interface, are deployed as a unified platform, and are administered through a single management infrastructure.
Users seek communications tools that make their work easier and are available anywhere, anytime – including within the context of other applications. Microsoft Lync provides a single interface that unites voice communications, IM, and audio, video, and Web conferencing into a richer, more contextual offering.
Deploying Microsoft Lync with Loadbalancer.org appliances enables organisations to create a feature rich highly resilient solution that ensures that wherever staff are located, and however they connect, they can depend on a platform that allows seamless communications wherever and whenever needed using the communications medium of their choice.
Loadbalancer.org appliances are configured to present a series of Virtual Servers (VIPs). These VIPs become the connection points for internal and external clients. The load balancer is then able to distribute requests to the Lync servers that make up the various pools.
Here's an example deployment architecture: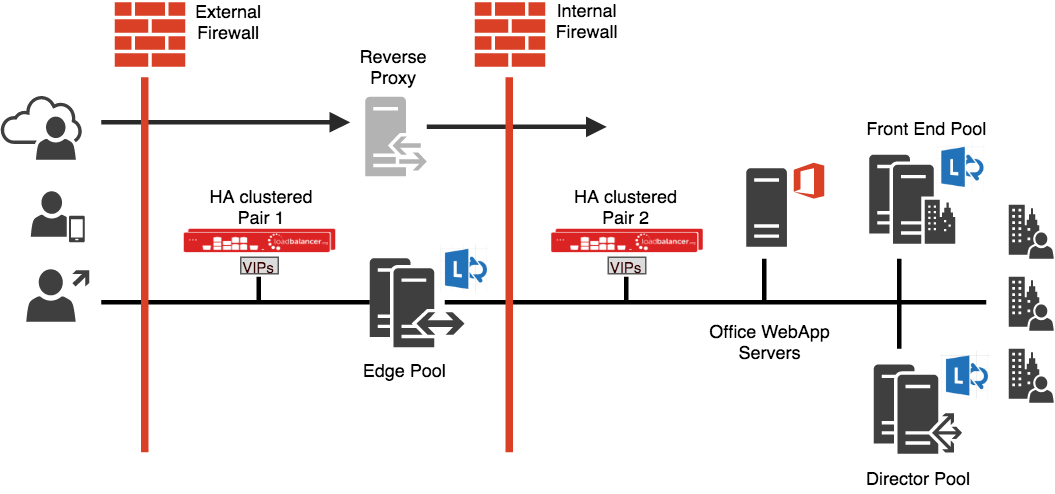 Direct Routing (DR) mode a.k.a. Direct Server Return (DSR) mode is not supported for Lync. Instead, Layer 7 SNAT or Layer 4 NAT mode are be used.
Due to the number of Virtual Services (VIPs) required for load balancing Microsoft Lync, our R20 range is not supported. All other models can be used.