Load balancing Mach7 Technologies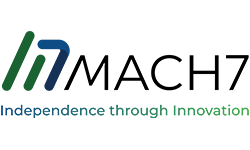 Useful resources
About Mach7 Technologies
Mach7 Technologies delivers an Enterprise Imaging Platform that unlocks disparate archive silos, consolidates patient data, and simplifies sharing and access. It offers the most advanced software solutions to manage your enterprise imaging strategy and become your EMR for clinical media. Through Mach7 Enterprise Imaging Platform, providers can plug-in any combination of Mach7 and third-party clinical applications to deliver optimal patient care.
Key benefits
Here are a few key benefits:
It can help consolidate archiving and communication across the enterprise with a single integration point
Image-enable the EMR
Resolve proprietary formats enabling standards-based storage and interoperability
Engage patients and referring physicians through an image-enabled web-based portal
Share and access patient data across clinical workflows
How to load balance Mach7 Technologies
To provide resilience and high availability, multiple Virtual Services (VIPs) are configured for the various protocols and systems. Clients and systems then connect to these VIPs rather than directly to the application servers. Each VIP can be configured in one of the following ways:
Load balanced mode – Load is distributed across all configured servers/endpoints
Failover mode  – The second/backup server is used only when the first server/endpoint fails
The following diagram shows a simplified view of Mach7 Technologies VNA DICOM Nodes in load balancing mode: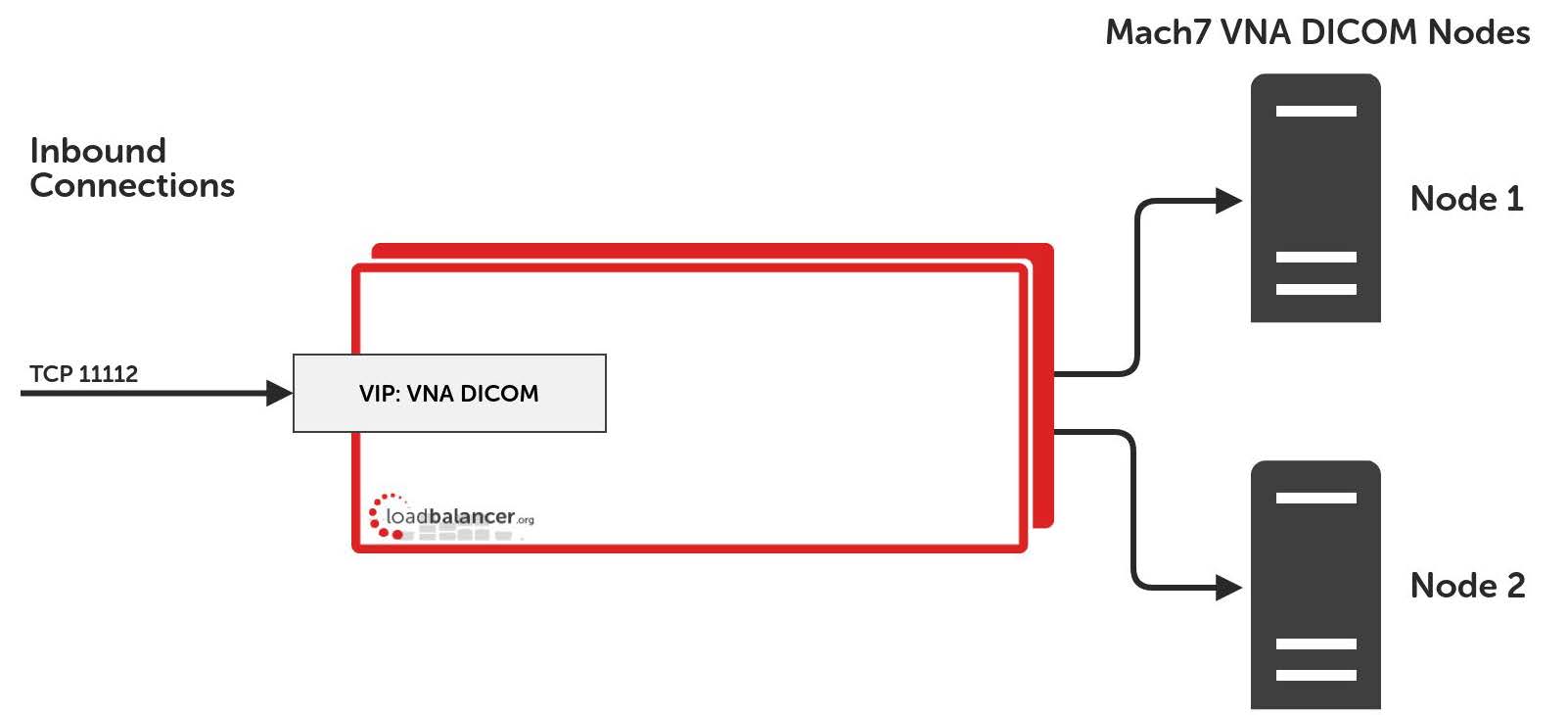 When load balancing Mach7 Technologies, we recommend that Layer 7 SNAT mode is used. This mode offers high performance with no real server or network changes required since replies go via the same path as the ingress traffic. Using a layer 7 configuration will lose client source IP address transparency. If source IP transparency is required, i.e. if the back end servers must see inbound traffic as originating from the client's true source address, then it is suggested to use either a layer 4 DR or NAT mode configuration. Ultimately, the final choice does depend on your specific requirements and infrastructure.
deployment guide
manual
blogs
white papers