Load balancing IBM® WebSphere® Application Server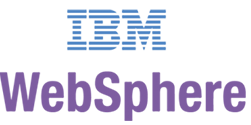 Useful resources
About IBM WebSphere Application Server
IBM® WebSphere® Application Server offers options for a faster, more flexible Java application server runtime environment. It offers enhanced reliability and resiliency for building and running applications, including cloud and mobile. It supports environments from a single server and midsize configurations to large deployments requiring web tier clustering over multiple application server instances.
You can select the profile of WebSphere Application Server that best meets your operational and business needs. You are fully entitled to use the Full Profile and Liberty Profile in development and production with this edition.
Key benefits of load balancing
Increase developer productivity with open standards and broad programming models, including lightweight options for web deployments.
Deploy and manage applications and services without the constraint of time, location or device type.
Includes the Liberty profile, a dynamic web application server profile.
Enhance security and control using integrated management and administrative tools.