Load balancing Epicor ERP 10

Useful resources
About Epicor® ERP 10
Epicor® is an enterprise resource planning software consisting of several modules from which companies can choose. These modules include everything a business might need, such as supply chain and production management, planning and scheduling, product data, service management, human capital, sales, CRM, and much more. Each module is highly customizable and uses rule engines rather than fixed code to do specific functions such as rounding, currency, legal numbering, and book structure.
Epicor ERP version 10 enhances the interoperability features and streamlines the ERP use across multiple devices while providing greater deployment choices and simplified use.
Key benefits to load balancing
Loadbalancer.org plays a critical role in Epicor ERP 10 infrastructure by providing:
High availability
Resiliency
Optimized performance
Users can benefit from a reliable, high throughput access to corporate data at all times.
How to load balance Epicor ERP 10
To provide load balancing and HA, a single VIP is required. The load balancer can be deployed as a single unit, although Loadbalancer.org recommends a clustered pair for resilience & high availability.
For Epicor ERP 10, using layer 7 SNAT mode is recommended. Layer 7 SNAT mode uses a proxy (HAProxy) at the application layer. Inbound requests are terminated on the load balancer and HAProxy generates a new corresponding request to the chosen Real Server. Layer 7 is typically chosen when either enhanced options such as SSL termination, cookie based persistence, URL rewriting, header insertion/deletion etc. are required, or when the network topology prohibits the use of the layer 4 methods. The deployment brief provides more information.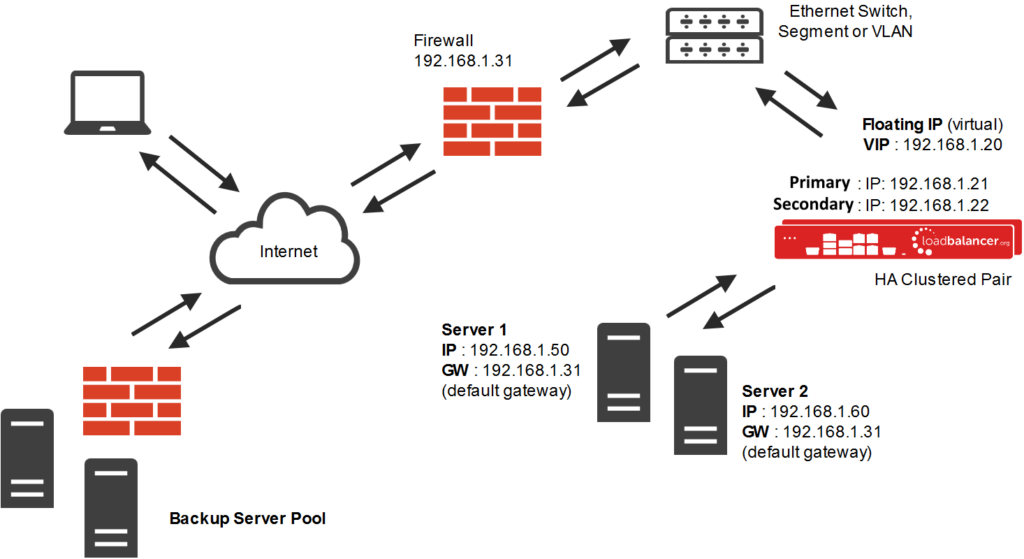 deployment guide
manual
other