Load balancing Cloudian with Commvault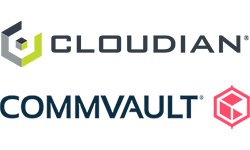 Useful resources
The Cloudian and Commvault Solution
Commvault integrates seamlessly with Cloudian HyperStore to provide a fast, on-premises, limitlessly-scalable backup target. This is essential to accelerate and achieve critical RTO and RPO SLAs. Instead of having to restore large datasets from the cloud, Cloudian's fast access is done in just minutes.
Key benefits of load balancing
Commvault with Cloudian will truly become reliable when integrated with a load balancer. Key benefits include:
Uninterrupted access to your backups
Enhanced efficiency of the storage solution
Multi-site resiliency for the very best high availability needs
How to load balance Cloudian and Commvault
Loadbalancer.org sits in front of the Cloudian deployment and manages the traffic distribution between Commvault and Cloudian for high availability. The same load balancer can also be leveraged to provide uninterrupted and reliable access to the Web Console/Command Center. Read the solutions brief for more details.

Multi-site storage
Loadbalancer.org appliances can sit in front of a Cloudian deployment, preferably two to avoid introducing a single point of failure. Read the solutions brief for more details.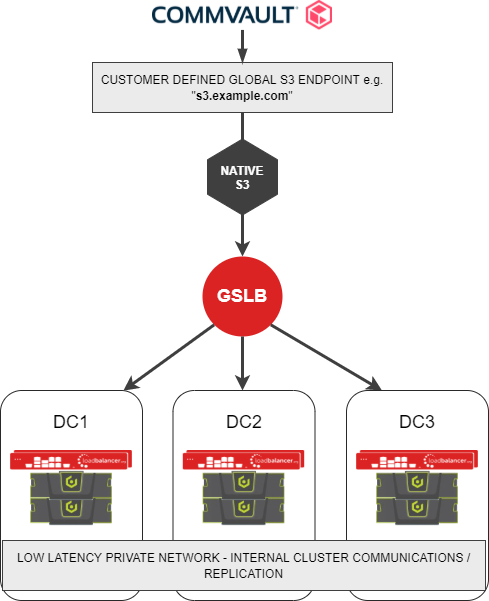 deployment guide
manual
other