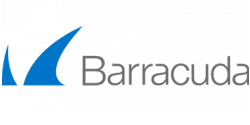 Load balancing Barracuda Web Filter
The Barracuda Web Filter lets organizations benefit from online applications and tools without exposure to web-borne malware and viruses, lost user productivity, and misused bandwidth. As a comprehensive solution for web security and management, it unites award-winning spyware, malware, and virus protection with a powerful policy and reporting engine. Advanced features ensure that organizations adapt to emerging requirements like social-network regulation, remote filtering, and visibility into SSL-encrypted traffic.
Loadbalancer.org's web filter expertise helps us to guard against filter failure – ensuring uninterrupted service and excellent user experience.
Recommended Product
Enterprise
R20
Offering performance without limitations, the best-value hardware load balancer on the market supports any environment. Licensed for unlimited throughput, bandwidth and features, upgrading is seamless if your requirements change down the line.