Load balancing Avaya Communicator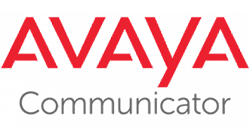 Useful resources
About Avaya Communicator
Communicate with others from within the application you're using—no need to switch to another tool. Use your Avaya tools like voice, video, and instant messaging while working in your cloud-based business applications or web pages. The Avaya Communicator experience is seamless and intuitive with a common interface across platforms and devices, including Android, Windows, and iPad.
The Avaya Communicator dedicated client application offers a clean and easy graphical interface matched to your business tasks and individual profile, including your device and location. Buddy and contact lists let you see who is available and the communication choices you have. Use an IM-like client design to interact. Move seamlessly among IM/presence, voice, video, conferencing, and web collaboration.
Avaya Communicator for Web enables the CRM, email, social, and other cloud applications you use every day. Whether you're accessing communications through your business applications, or via the Avaya Communicator client application, connecting with others for conversations, meetings, and projects is easier when you're using just one integrated communications solution.
Key benefits of load balancing
Loadbalancer.org specializes in providing application delivery controllers (ADC). Load balancing Avaya Communicator ensures:
optimized performance
resilience (high availability)
scalability