Loadbalancer.org is 13 years old, and we thought it was about time we bought our very own office building!
Anyone who has visited our current UK office at the Technopole Portsmouth, will understand why we were feeling a bit claustrophobic. We have spent a very happy 7 years here but we can't get any more space and we can only have people sharing desks for so long :-). This mildly amusing slightly out of date  Google inside video gives you an idea (we've expanded a couple of times since then). The Technopole is now pretty full so...time to move on.
Don't you just love PR photos? I was really trying to smile honest...and Peter is hoping for better tenants next time:-)
Anyway, the whole point of this post is where are we going then?
We found this nice little office to let with just under 10,000 sq ft. It's in North Harbour just down the road from the old IBM UK HQ:
Compass House, North Harbour Business Park, Compass Road, Portsmouth, PO6 4PS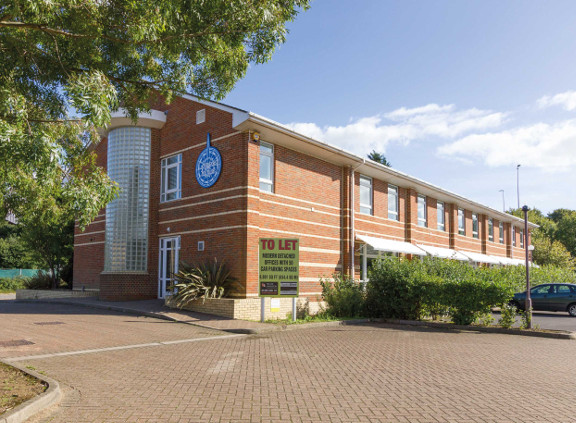 We like the location, the parking and the air conditioning, the office itself is pretty much a blank canvas so we put in cheeky cash offer and bought the place. We're currently in the process of adding a new server room and a couple of glass fish bowl meeting rooms...It is almost done but we are still waiting for BT to put a 100Mb Internet connection in...as the current 6Mb ADSL won't get us very far...
To be honest quite a lot of the UK staff were keen on re-locating our HQ to Vancouver...maybe next time...But for now we are happy with the new office even if we are living in a what feels like a building site!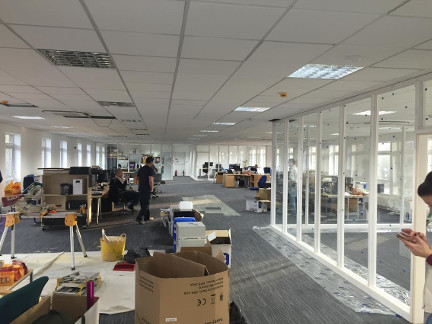 I just thought I'd update this with a few more photos
We managed to get the branding up fairly quickly...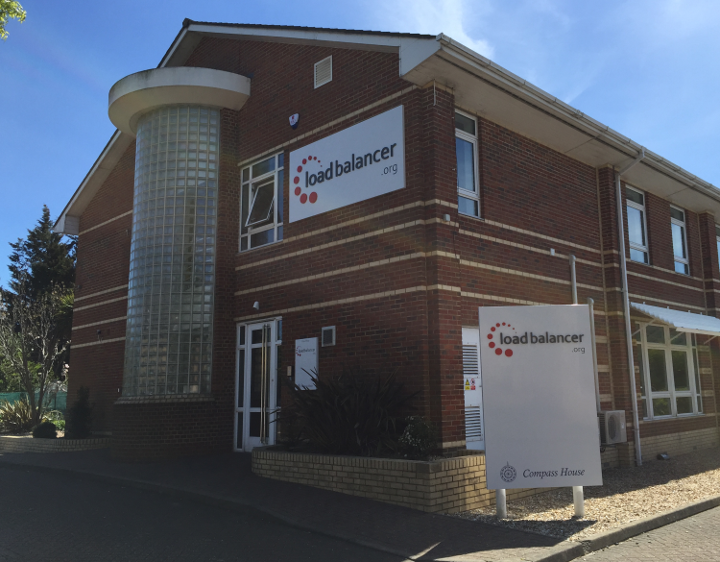 And a bit of greenery...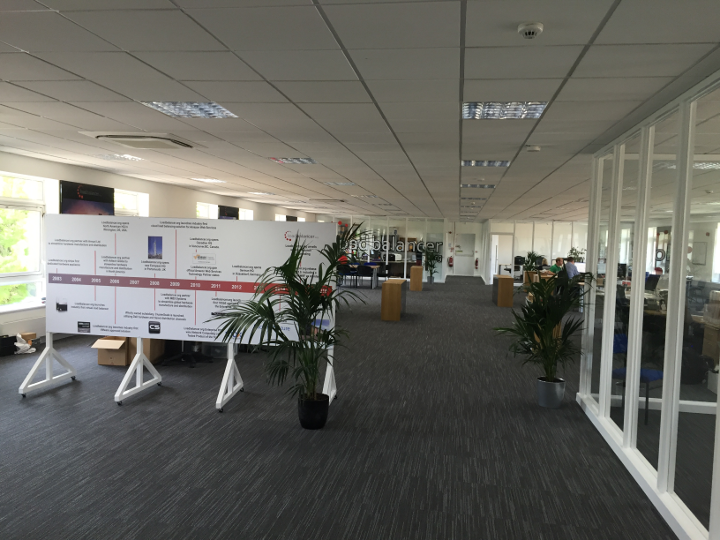 Share this post