FC Barcelona, known simply as Barcelona and colloquially as Barça, is one of the worlds leading professional football clubs.
In their native Spain Barça have won 25 La Liga, 30 Copa del Rey, 13 Supercopa de España, 3 Copa Eva Duarte and 2 Copa de la Liga trophies, as well as being the record holder for the latter four competitions. In international club football they've won 20 European and World titles, 5 UEFA Champions League titles, a record 4 UEFA Cup Winners' Cups, a joint record 5 UEFA Super Cups, a record 3 Inter-Cities Fairs Cups and a joint record 3 FIFA Club World Cups.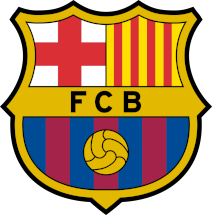 A new game plan
As one of the world's leading football clubs it made sense for FC Barcelona to choose the market-leading cloud platform, Amazon Web Services (AWS), for running their IT infrastructure. For many years they had been running a very expensive traditional on-premise IT environment and the time had come to modernize.
Defence against downtime
With our 9 years expertise in making applications within AWS indestructible, Loadbalancer.org was able to provide FC Barcelona with an intelligent application delivery controller built on 15 years' worth of battle‑hardened software.
The Load Balancer ADC for AWS provides advanced Layer 4/7 load balancing, automatically distributing incoming application traffic across multiple Amazon EC2 instances in a single AWS availability zone or across multiple zones. It enables customers to achieve even greater fault tolerance in their applications, seamlessly providing the load balancing capacity needed in response to incoming application traffic. Customers can distribute traffic on the internal Amazon network (saving bandwidth costs) or to any accessible Internet address. By detecting unhealthy instances within a pool it automatically reroutes traffic to healthy instances until the unhealthy instances have been restored.
FC Barcelona opted to deploy in Layer 7 SNAT mode as it offers greater flexibility and supports additional features such as HTTP cookie insertion. They also decided to terminate SSL transactions on the load balancer to allow cookie persistence in HTTPS streams.
An unbeatable team
By teaming up with Loadbalancer.org, FC Barcelona gained a more intelligent application delivery solution to handle their transition to AWS. Utilizing this advanced load balancer they are able to meet customer demand in a dynamic, flexible and secure manner.
Share this post