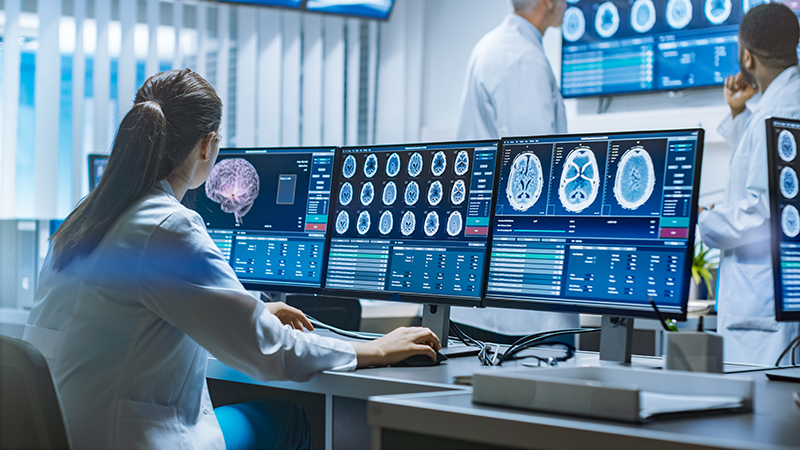 Customer success story: bringing ultra-reliability, scalability and uninterrupted access to IBM PACS
Healthcare
Updated on

•

2 mins
Healthcare organizations continually look for ways to improve patient care, protect sensitive data, effectively manage cost, and ensure regulatory compliance - and the transition from traditional imaging and radiology processes to digital Picture Archiving and Communication Systems (PACS) has been no different in confronting these challenges.
As a company, we believe that collaboration is a proven catalyst for innovation - so we were delighted when IBM recommended us to 4ways to bring maximum scalability and ultra-reliability to its Merge PACS and iCEA platform.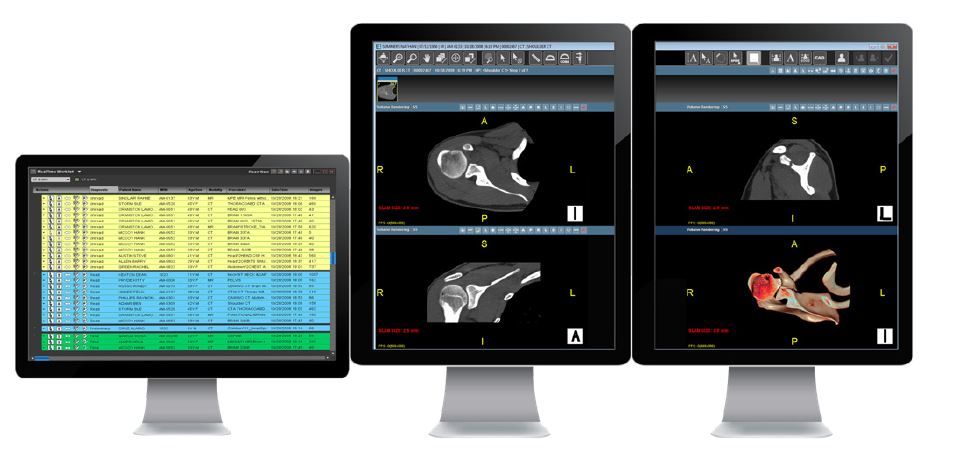 The client
4ways, is a leading UK teleradiology provider of high-quality remote radiology reporting services. It's a clinically-led organization that, since its launch in 2005, has reported over 3 million scans averaging over 350,000 studies per annum for their customers. One of their core values is innovation. Knowledge is what drives them to innovate and fuel their passion to create services that provide real value to their patient-centric approach. They've been providing flexible support to NHS Trusts and private clients and currently support over 70 NHS Trusts and numerous private companies across 160 sites.
The challenge
4ways was already using IBM Watson Health Imaging Merge PACS, an AI-ready workflow platform, as its core clinical reporting platform. It added the IBM iConnect Enterprise Archive (IBM iCEA) VNA, which enables physicians to access a consolidated view of a patient's health records while storing, managing, and sharing Digital Imaging and Communications in Medicine (DICOM) and non-DICOM enterprise-wide images from disparate PACS, specialties, service lines, and sites – regardless of the source or format. The challenge was to ensure patient data remained accessible at all times.
To accommodate uninterrupted data access, having high performing servers was essential so that when loading crucial images and patient information, it would be done so in a timely manner. They needed to ensure that their primary and contingency data centers were capable of handling high volumes of data, regardless of the workload or amount of users accessing the data at the same time. They needed to seamlessly transfer images to eradicate waiting time and allow users to create an interoperable environment to seamlessly manage, store, view, and exchange imaging data.
In a mission-critical environment, zero downtime is essential. Therefore, application maintenance, performance updates, and security patches needed to be carried out without causing user interruptions or inconvenience. All of this would provide physicians and care providers with the best possible opportunity to deliver positive patient outcomes.
The solution: our expertise at work
Load balancing provides a fast, redundant, and scalable architecture for the transfer, storage, and retrieval of medical images and patient data.
In an industry where uptime saves lives, our extensive experience helped design an unbreakable solution to tackle enterprise imaging's unique challenge - we deployed two Enterprise 10G appliances in an active-passive setup that enabled 4ways to failover the complex IBM PACS and iCEA platform to its remote DR site in a matter of minutes.
William Cheung, Infrastructure manager for 4ways highlighted our fantastic team that love going the extra mile. Commenting on our products, he added that they're "functional, versatile, and offer great value to the business."
For the full rundown of our project with 4Ways, download the 4ways case study PDF.
Share this post