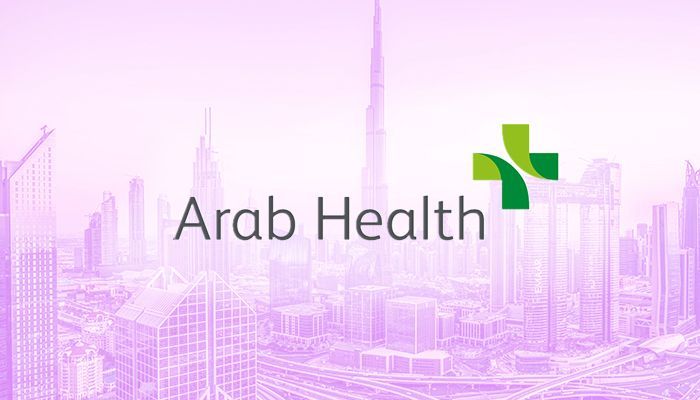 Arab Health 2023: How to achieve consumer centricity in radiology
Healthcare
Published on

•

4 mins
Last updated
High availability is increasingly a focus for medical imaging vendors.  
Fresh back from Dubai, it was great meeting with our medical imaging partners in person. And, with the global medical imaging market expected to grow from US$37.97 billion in 2021 to US$56.53 billion in 2028, there was certainly lots to talk about!
Top of mind was the increasing need for vendors to adapt to the ever growing demands of their customers and become more consumer centric. This is causing people to think again about the high availability of their solutions in new ways.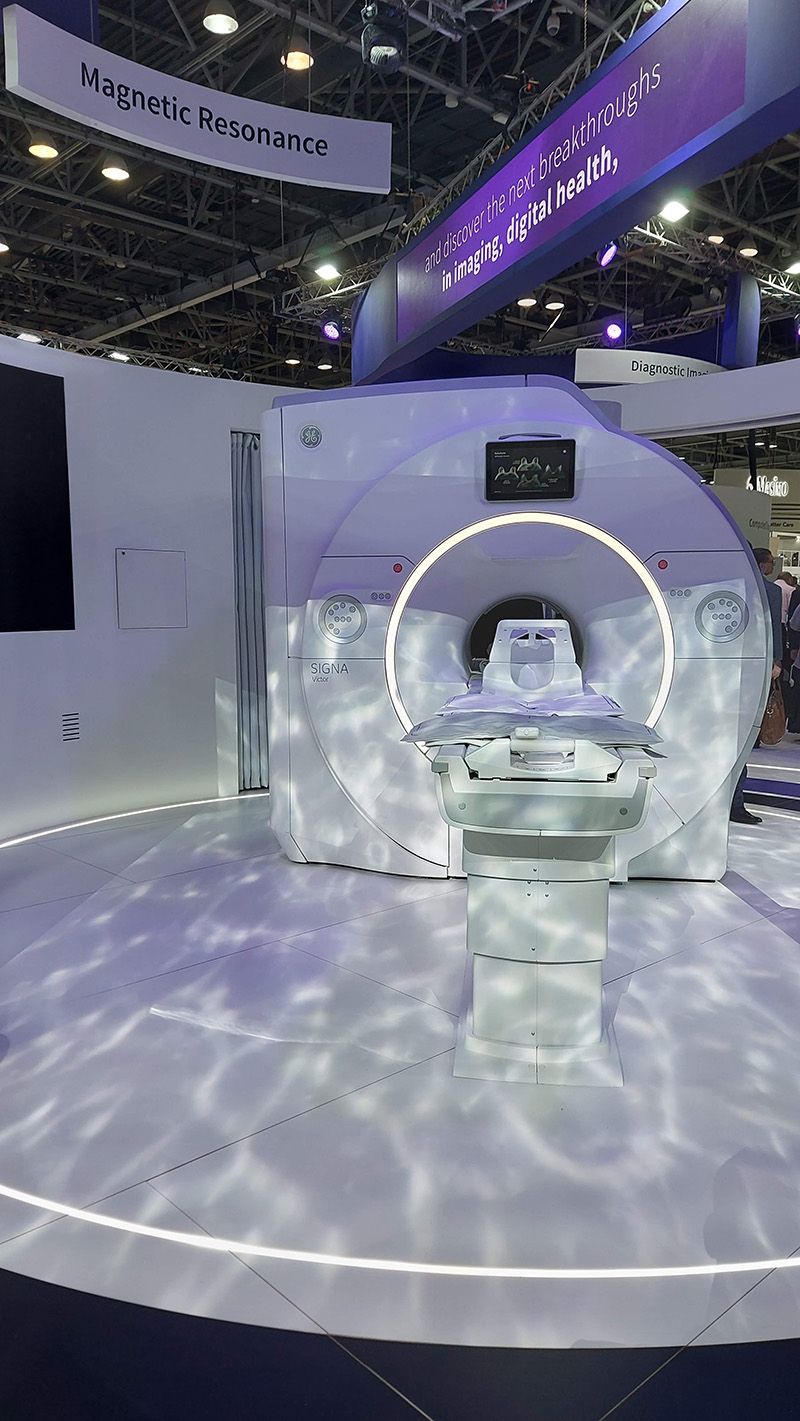 1. Customers want complete solutions
Everyone's preference would be vendor agnostic IT solutions that work with everything. However, in reality, the best that can often be achieved is removing the overheads of having multiple vendors by purchasing medical imaging solutions through a single provider that can offer an end-to-end solution. Vendors such as GE Healthcare, for example, take a modular approach which helps hospitals scale their healthcare IT with relevant building blocks.
As such, we noticed increasing pressure on hardware-only suppliers who are unable to compete with tenders for an entire PACS system. And we expect to see further service consolidation over the next few years.
2.Customers want their medical imaging applications to be always-on
Medical imaging providers are often blamed if hospital IT systems fail, so preventing these events from happening in the first place is becoming increasingly important for major vendors. Even though their medical imaging application is not at fault! And the ability to provide complete and seamless disaster recovery when downtime occurred was certainly a problem some of our partners were facing.
Customers now expect to be able to recover complete systems, configurations and records at the push of a button. So how can Loadbalancer.org help meet these needs...?
True disaster recovery requires multi-site failover. There are multiple ways of achieving this but one way is by load balancing object storage applications. The amount of medical data produced by hospitals is growing exponentially, with hospitals demanding 24/7 access to huge amounts of medical and DICOM images in an instant. This is so important that often a hospital data center will dedicate a separate site specifically for the purpose of disaster recovery, producing an identical environment in case of system failure. But this can be expensive, and difficult to keep up-to-date in real time. So the alternative is to ensure seamless, multi-site failover when a disaster does occur:
That's where Global Server Load Balancing (GSLB) comes in...If and when data center 1 fails, the load balancer is able to immediately redirect all traffic to data center 2, avoiding downtime: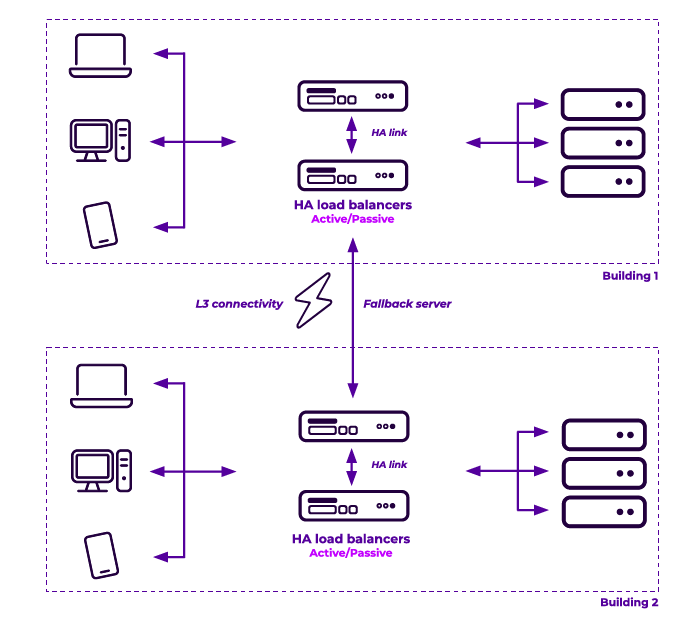 Now, in the event of scheduled maintenance or a system failure at data center 1, all user traffic is directed seamlessly to data center 2, ensuring high availability of the hospital's storage systems.
The alternative to GSLB is the distribution of traffic across both active data centers based on a real-time, intelligent assessment of the storage nodes likely to deliver the best performance for each user.
3.High availability is critical for data security
Due to increased pressure on resources and tight budgets within healthcare, many hospitals are merging their IT infrastructure to improve resilience, share resources, and reduce spend. We have seen this on a large scale in the UK, for example, with NHS Trusts combining their IT infrastructure.
In combination with new data residency laws, making it increasingly difficult to store data outside defined geographic areas, these trends have resulted in two things:
Greater emphasis being placed on the high availability of the solutions housed at the remaining data center.
More focus on data security and the importance of protecting patient data against cyberattacks.
This has caused many hospitals to panic when it comes to using managed services; which was the biggest expected area of growth for medical imaging vendors such as Philips. So the location of data storage was a hot topic at Arab Health, with many new installations going back to good old fashioned on-premise solutions.
What's more, with the consolidation of IT resources, many hospital IT teams are now big enough to support their own network, and are therefore choosing to support and manage their own solution in-house; providing greater control over high availability and data security.
High availability is necessary for consumer centric medical imaging
Understandably, medical providers are therefore increasingly involved in conversations around high availability. Because, although it's not part of their core product offering, it's increasingly a pain point for their customers — and therefore, ultimately, the medical imaging vendors.
So if medical imaging vendors don't currently offer high availability as part of their product offering, they are increasingly looking to do so. If you are a medical imaging vendor and you missed us at Arab Health, why not book a meeting with one of our healthcare specialists at the European Congress of Radiology (ECR) conference in Vienna in March.
For more on the benefits of medical imaging partnerships, check out how Canon and Fujifilm ensured the high availability of their medical imaging applications by working with Loadbalancer.org.
Share this post