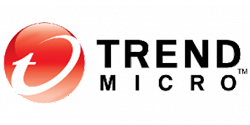 Load balancing Trend Micro InterScan Web Gateway
Trend Micro Interscan Web Security gives you comprehensive protection against the full scope of web threats with anti-malware, advanced threat protection, URL filtering, and real-time web reputation. Flexible deployments models mean you can deploy onsite, in the cloud, or a mixture of both. And you can manage all deployments through a single management console.
Loadbalancer.org's web filter expertise helps us to guard against filter failure – ensuring uninterrupted service and excellent user experience.
Recommended Product
Enterprise
R20
Offering performance without limitations, the best-value hardware load balancer on the market supports any environment. Licensed for unlimited throughput, bandwidth and features, upgrading is seamless if your requirements change down the line.

Useful resources
Useful Links
See full deployment guides and manuals