Load balancing Sophos Web Gateway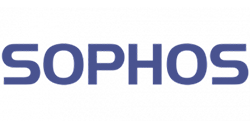 Useful resources
About Sophos Web Gateway
The Sophos Secure Web Gateway appliance makes web protection simple. It provides advanced protection from today's sophisticated web malware with lightning performance that won't slow users down. And you get full control and instant insights over all web activity on your network.
Key benefits of load balancing
Implementing Loadbalancer.org appliances enables multiple Trend Micro InterScan Web Gateways to be deployed in a cluster. This provides the following key benefits:
High-availability – if a Web Gateway fails, service is not interrupted
Maintenance – Web Gateways can easily be taken out of the cluster for maintenance
Performance – for additional performance simply add more Web Gateways to the cluster
We recommend deploying in Layer 4 DR Mode – Direct Server Return Mode (Recommended) In this mode, traffic from the client to the Web Gateway passes via the load balancer, return traffic passes directly back to the client which maximizes performance. Direct routing works by changing the destination MAC address of the incoming packet on the fly which is very fast. This mode is transparent by default meaning that the Web Gateway sees the real client IP address and not the IP address of the load balancer. Due to its speed, overall simplicity and effectiveness, Direct Routing (DR) mode with source IP persistence is our recommended method and can be used in both Explicit Proxy Mode & Transparent Routed Proxy Mode.
For more information about how to deploy Sophos Web Gateway read our deployment guide below.