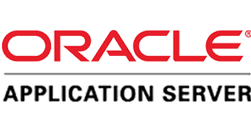 Load balancing Oracle Application Server
Oracle Application Server product line is the industry's most comprehensive Java platform for developing, deploying, and integrating enterprise applications. It provides the foundation for application grid, which is an architecture that enables enterprises to outperform their competitors while minimizing operational costs.
Recommended Product
Enterprise
R20
Offering performance without limitations, the best-value hardware load balancer on the market supports any environment. Licensed for unlimited throughput, bandwidth and features, upgrading is seamless if your requirements change down the line.