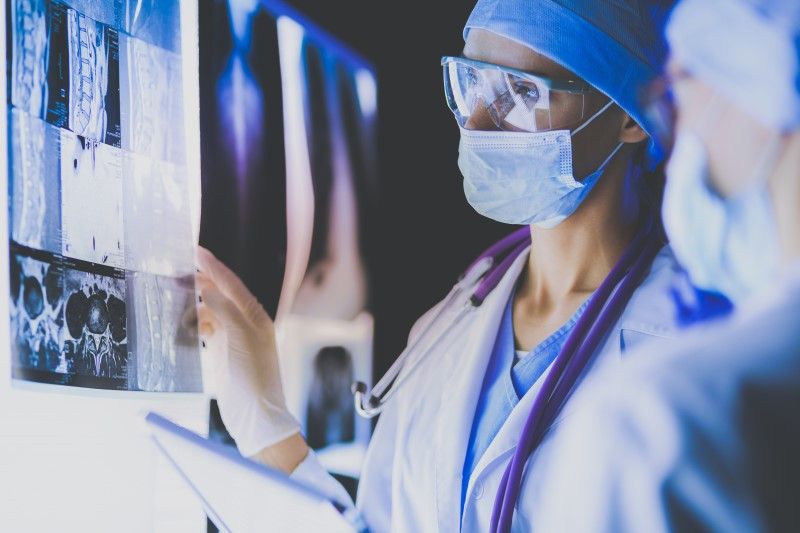 The need for load balancing in medical imaging
Healthcare
Published on

•

5 mins
Last updated
Medical information and imaging systems are expected to operate like a luxury automobile. You get in, turn the key, it starts and takes you to where you want to go. It's not about what's under the hood or how all the parts work together: it's about performance.
To achieve that end the vast majority of enterprise imaging systems (PACS) include a load balancer in their system design. Few even know that it's there, let alone how it works - but everyone understands that failures are costly to the healthcare system and to patients. Achieving zero downtime, or getting as close to it as possible, is a key consideration.
Load balancing: An overview
Load balancing provides a fast, highly available and scalable architecture for the transfer, storage and retrieval of images. A load balancer monitors the status of medical imaging storage and applications servers, directing traffic to the least loaded servers. This allows images to flow seamlessly within the network, rather than being held up in a queue.
There are a variety of load balancing methods, with most addressing the two common modes of operation - Layer 4 and Layer 7. These modes support industry standards like TCP, DICOM, HL-7,HTTPS, XDS (Cross Enterprise Document Sharing), SOAP (Simple Object Access Protocol) and XML (Extensible Markup Language).
Layer 4 offers the strongest performance, forwarding data without inspecting it and simplifying the transaction. With Layer 7, you get greater flexibility but at lower performance levels. For most facilities the best choice is a Layer 4 Direct Routing mode, offering peak performance and simple implementation - but this won't be the case for everyone. The best load balancing solution depends on a lot of factors, from your specific requirements and infrastructure to the type of environment.
The challenges
Ensuring uninterrupted access to diagnostic images is more challenging than ever. Images are now transmitted not just over local networks but across the internet, to a wide range of devices. Demand is unpredictable, and large file sizes (such as those found in 3-D mammography and newer CT protocols) can bottleneck severs.
Even when hospitals and outpatient facilities have the best possible network speed, they're still dealing with more users on their networks and more images being disseminated than ever before. It's not just imaging, either: information from multiple clinical systems now makes up a large percentage of shared data.
Without easy and rapid access to this crucial data, radiologists and physicians cannot do their jobs - and patients experience a negative impact on their care. But with effective load balancing, the utopian goal of achieving 99.999% uptime can be brought close to reality.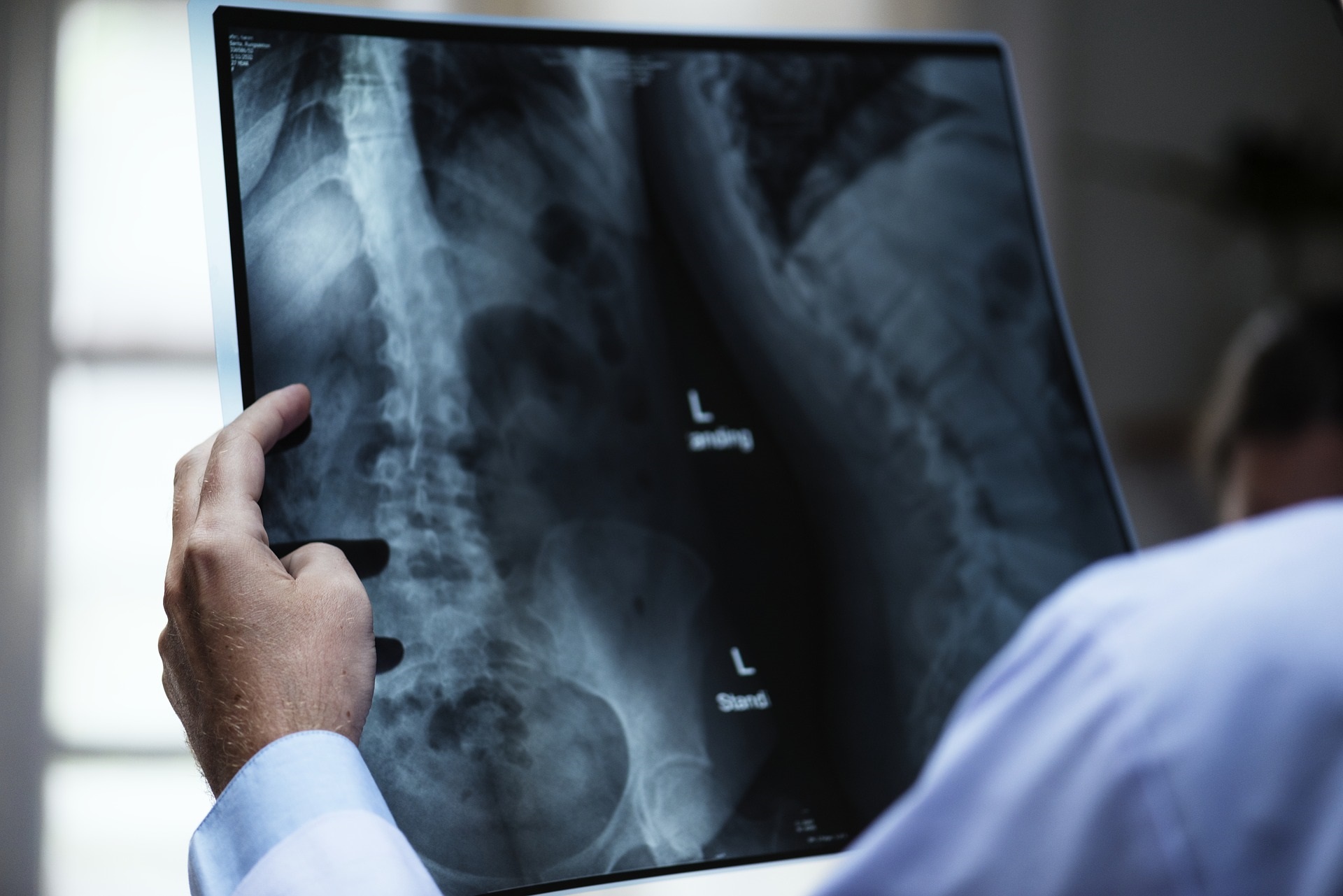 Considering costs
Every healthcare organization is concerned about budgeting. Available funds are allocated towards implementation of EHRs, leaving little for so-called 'optional' devices like load balancers. Since they are almost always bought in pairs, and several may be used for a facility, the cost can add up quickly.
There's also the question of whether you need additional features and functionality. Often features you really don't want or need are 'thrown in' as part of an expensive package. Most facilities already have regimented security protocols in place, for example, and don't need an extra layer of protection.
All in all the best solution is the simplest: having only the feature sets that you need, when you need them. Thankfully, most of the cost of load balancing is built into the system design of major players in the imaging marketplace.
Vendors who choose a load balancer without unnecessary extra features - and associated extra costs - can pass on savings to the customer. Though load balancers don't typically need to be validated like most software, users may consider it a plus that major vendors are using the load balancer they're considering.
Keeping it simple
The initial cost of a load balancer is just part of the appliance's TCO (total cost of ownership). In short, if your load balancer is easy to install, it'll be easy to manage. The simpler your implementation is, the lower you'll keep your support costs.
A complex installation and additional required support could easily add $2-3,000 or more to the TCO if done internally. Hiring an outside consultant to perform these tasks can easily triple this cost. Subscription models also add cost and can easily double the initial purchase price over a 5-year Return On Investment (ROI) period.
Upgrading is another consideration: many vendors restrict throughput or put other performance limits on their appliances, including throughput, the number of SSL (secure socket layer) transactions and other feature sets. This means you'll need to upgrade your appliance or purchase additional software licenses to meet increased volume. With new protocols being developed on a regular basis for imaging modalities, and increased image sizes for mammography and other areas, you may find you've exceeded projected annual volumes before you know it.
The good news is that most situations don't require a complex solution. 90% of implementations with two load balancers simply require a change in the IP address to sync up. In summary, it's best to evaluate your implementation requirements upfront, choosing a licensing model that fits your present needs - with your future needs in mind.
More than support
How important is support? In a word, crucial. You need to know that if there's a problem, you can count on expert help, instantly, 24 hours a day, wherever you are. The best support will be available in real time via chat functions, email or phone, from engineers who are prepared to go the extra mile for you. You want your support to come from someone who's partnered with top-tier vendors and knows medical imaging applications and protocols inside-out.
But it's about more than getting a fix for your load balancer when things go wrong. Your support partner should be just that - a partner, consulting with you from the start to build and implement the right solution, offering sound advice for your wider application and network infrastructure. Make sure that you're being offered an ongoing professional services package which is tailored to your needs, ensuring the reliability of your systems in the long term.
Your load balancer, your solution
Load balancing is an unsung but crucial component of medical imaging in today's world. Without it, hospital staff and patients face frustrating and potentially life-threatening delays.
Choosing a solution may seem overwhelming, but it comes down to a few simple steps. Evaluate your needs and make sure the appliance you buy meets them both for the short and long term. Make sure the implementation of the appliance is simple. Prioritise excellent service and support. Choose a vendor who has an extensive history of working with medical imaging companies and knows how to meet your needs.
The challenges of medical imaging are many - but effective load balancing can provide a simple, scalable and easy-to-support solution.
Share this post