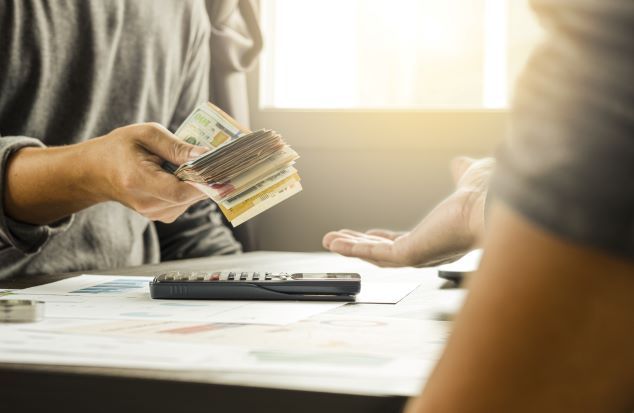 How our load balancers meet the unique needs of credit unions
Finance
Published on

•

3 mins
Increasingly, credit unions are looking to load balance their applications to offer highly available and more resilient services to their members.
Unique needs of credit unions
Credit unions provide loans, savings, and other financial services to more than 217 million members in 105 different countries. The United States holds the greatest wealth of credit union members worldwide, with assets reaching a sizeable $1.58 trillion.
Credit unions come in all shapes and sizes, but offer a range of online, mobile, and in-person services. With fewer resources than banks, the services and technology offered by credit unions must be as cost-effective as possible, driving an even more pronounced shift towards digital service provision. But many small credit unions do not have scalable core systems that can guarantee high availability to an ever-increasing number of members.
Financial innovations have created new opportunities to transform credit unions. However, to innovate successfully, they must carefully choose their technology partners to help them meet the needs of their members, make sure they can avoid financial penalties, and avoid paying for features they don't need.
How our load balancers benefit credit unions
Regardless of platform, Loadbalancer.org products exist to serve credit unions by offering the following main member benefits:
1. Responsive financial applications: High availability and resiliency
Online banking has drastically changed the way members manage their finances. They expect banking platforms to be available anywhere, which requires highly available and resilient financial applications.
Our load balancers manage and intelligently spread out server load, increasing the capacity and reliability of applications, leading to improved overall application performance. If one server goes down, a load balancer immediately redirects traffic to the remaining healthy servers, thus resulting in a super-fast failover and zero downtime, ensuring that services remain available to members at all times.
The additional GSLB functionality afforded by load balancers can deliver improved application resilience and high availability, while also allowing more control over members' application experience. As these benefits play a key role in our mission to ensure your applications never break, our ever-improving GSLB functionality is a standard part of our core products – at no additional charge (unlike some other vendors).
Just as a load balancer distributes traffic between connected servers in a single data center, GSLB distributes traffic between connected servers in multiple locations. If one server, in any location, fails, or if an entire data center becomes unavailable, GSLB reroutes the traffic to another available server somewhere else in the world.  Equally, GSLB can detect users' locations and automatically route their traffic to the best available server in the nearest data center.
2. Lower costs: The perfect fit for IT teams on a budget
IT teams for Credit unions work on small budgets and limited resources, yet they have to deliver the digital services that Credit unions rely on to stay competitive and deliver the personalized experience members demand. While some of the load balancers on the market (including Open Source) are great, the downside is that they are either too complex to manage or require specialist skills that Credit Unions cannot afford.
Our load balancers are priced competitively and combine open source software with a simple to use Web UI - allowing IT teams to get the most out of the functionalities without the big budgets or specific expertise to deploy, operate and maintain them. We also provide the bespoke deployment guides for financial applications used by Credit Unions (e.g. FISERV) to guide through the deployment process.
3. Enhanced security and data protection: Web Application Firewall
All financial institutions, including credit unions, are looking for new ways to safeguard their confidential member and financial data and reassure members that their data is safe.
Our load balancers have an OWASP top 10 compliant Web Application Firewall (WAF), adding an additional layer of security. Load balancers also play a crucial role in protecting data from ransomware attacks as illustrated by load balancing backup solutions such as Cloudian and Veeam.
The cherry on the top
It is important to highlight that a growing number of smaller banks and credit unions are also being locked into long-term support contracts with their 'big box' load balancer providers, due to the complex and inflexible proprietary architecture of these solutions. It would be remiss therefore not to mention that for you to maintain these load balancers and ensure high availability, your support costs will start escalating at an alarming rate.
Loadbalancer.org does things differently because we understand being competitively priced and flexible should be the standard. Whether you need a manual or urgent fix, all we care about is helping solve the problem. We don't tie our customers into a long-term support contract and offer flexible payment options, giving you the peace of mind you need, to be as adaptable as you need.
Share this post