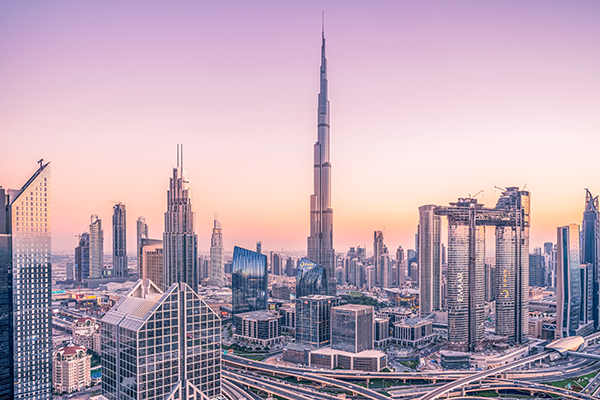 How Loadbalancer.org helped deliver PACS high availability for a group of large enterprise hospitals in the Middle East
Healthcare
Updated on

•

4 mins
Working with local resellers and system integrators to boost medical imaging capacity and capability with highly available, dedicated load balancing solutions.
The healthcare sector in the Middle East is undergoing a period of significant growth, with large data increases expected over the next 5 years. Public spending accounts for over two-thirds of overall healthcare expenditure, with governments focused on meeting the needs not only of their own populations - but also the many medical tourists that travel to the Middle East to receive higher quality care than they're able to access in their home country.
With this in mind, it is hardly surprising that there is an increasing number of green hospitals being built. And existing hospitals are also updating their networks with the latest technology solutions in the region.
The infrastructure and technology required to meet all of this demand is unsurprisingly therefore very much front and center. However, this rapid growth brings with it two major challenges: 1) the need to recruit and educate enough clinical and technical staff to run the hospitals; and 2) the need to contain costs. This has therefore led to a high reliance on third parties, with major independent software vendors (ISVs) experiencing significant skills shortages on the ground in this territory.
The use case: the need for clever, not complex, scalable load balancers
As with the majority of Loadbalancer.org's projects in the Middle East, the goal of this project was to help a group of hospitals achieve highly available medical imaging systems. Additionally, the end solution needed to be scalable, to allow staff to continue meeting the needs of an ever-increasing number of patients.
We achieved these goals through multi-site load balancer deployments across 16 locations in the UAE, and 8 across Saudi Arabia. Our involvement was threefold:
Training - Providing industry-leading training for local partners/integrators.
Implementation - Assiting with a phased implementation approach. District-wide hospital deployments are complex and can be very time-consuming when not planned accordingly, so we were on hand to assist local partners with the configuration of their load balancing solutions.
Technical support - Providing ongoing support for the project, with our tierless support team available 24/7 to support the end-user, and partner, over a 5-year cycle.
The final outcome: highly available PACS systems at multiple locations
Loadbalancer.org's dedicated load balancing solution for the ISV led to the following outcomes:
High availability: The hospitals' PACS systems avoided costly downtime, allowing the hospital to deliver uninterrupted patient care.
Total cost optimization (TCO): Our licensing model was aligned to the vendor and their market needs, providing a flexible support contract, and personalization plan.
Multi-site resilience: The load balancers were configured with failover across two sites within the hospital's networks. This allowed them to adhere to their strict Service Level Agreements (SLAs) of downtime avoidance.
Reduced implementation time: The load balancers were tailored and simplified by scripting their deployments to reduce implementation time.
Security: Vulnerabilities are spotted and fixed much faster than proprietary alternatives, as our products are powered by the fastest and best open source technologies.
Futureproofing: The customer was able to achieve maximum scalability with the addition of multiple PACS nodes, future-proofing their environment for expected growth.
How Loadbalancer.org achieved these results: using smart, flexible, and unbreakable ADCs.
Approach....
We conducted multi-site deployments across 16 locations in the UAE, and 8 locations in Saudi Arabia. Loadbalancer.org worked closely with the ISV and local partner to advise on best practice architectures and sizing for the deployment. We agreed that a HA pair of Enterprise 1G appliances in each site was the correct solution for the customer's deployment.
How...
We deployed a Layer 7, two-arm deployment, which utilized Global Server Load Balancing (GSLB) for multi-site failover. We also utilized our DICOM health check to ensure that the DICOM servers were able to receive traffic. This intelligent use of health checking created an additional layer of resilience for the customer's application.
Training...
We trained their technical teams on the end solution to ensure they were familiar with the entire solution, and how to manage and maintain it themselves. We also empowered their sales teams to include us in deals they worked on outside of medical imaging.
Why they chose us: market leaders in load balancing medical imaging applications
Our experience in the region...
We are the preferred and validated solution for leading ISVs PACS systems globally. We work closely with resellers and system integrators in the Middle East for industry-leading medical imaging vendors, where our solution is easily deployed.
Our medical imaging expertise...
Tech vendors and healthcare organizations work with us because we are the market leaders in load balancing PACS systems and medical imaging equipment globally and the only vendor with a dedicated medical imaging team. For more than 20 years, we have worked with a range of 'blue chip' customers and partners such as Fujifilm, Philips, GE Healthcare, Change Healthcare, Carestream, and Hologic, and developed validated solutions for many others.
Our extensive experience engineering healthcare applications (from Enterprise Imaging to Clinical Workflows, EHR to Interoperability solutions) allows us to work closely with existing and prospective customers to develop solutions that facilitate high availability, scalability, and zero downtime for critical healthcare applications.
For a full list of our credentials or to discuss this use case in more detail, contact sales@loadbalancer.org for more info.
Share this post