Load balancing Microsoft Dynamics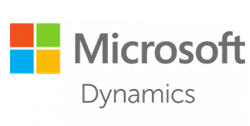 Useful resources
About Microsoft Dynamics
Microsoft Dynamics is a line of familiar, adaptable enterprise resource planning (ERP) and customer relationship management (CRM) solutions designed to meet almost any business need and help your people make important business decisions confidently. Microsoft Dynamics works like and with familiar Microsoft software easing adoption and reducing the risks in implementing a new solution. These solutions automate and streamline financial, supply chain and business intelligence processes in a way that can help you drive business success.
Key benefits of load balancing
Here are a few key benefits:
Ensures the application is always available
Provides a stable, optimal performance
Ability to isolate servers which reduces risk when performing upgrades/maintenance
Scalability
Microsoft's Enterprise solutions are at the heart of businesses everywhere. Loadbalancer.org is officially certified for all of Microsoft's key applications which you can find here. More details on the Microsoft Dynamics components, how it works, and prerequisites for load balancing can be found in our deployment guide, available to view below.