Load balancing Bloxx Web Filter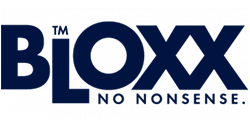 Useful resources
About Bloxx Web Filter
The Bloxx Web Filter and Secure Web Gateway analyze web content at the point of request and block pages that include inappropriate content or malware. The products can support between 100 and 10,000 connected devices and can be clustered and load-balanced to support even larger deployments.
Key features of the Bloxx virtual appliances include:
Real-time content filtering and classification of Web pages using next-generation dynamic filtering;
Gateway-level security, including enterprise-grade Sophos anti-malware protection in the Bloxx Secure Web Gateway; and SSL filtering for HTTPs traffic.
Loadbalancer.org's web filter expertise helps us to guard against filter failure – ensuring uninterrupted service and excellent user experience.
Key benefits of load balancing
Implementing Loadbalancer.org appliances enables multiple Bloxx Web Filter to be deployed in a cluster. This provides the following key benefits:
High-availability – If a Web Gateway fails, service is not interrupted
Maintenance – Web Gateways can easily be taken out of the cluster for maintenance
Performance – For additional performance simply add more Web Gateways to the cluster
How to load balance Bloxx Web Filter
We recommend deploying in Layer 4 DR Mode – Direct Server Return Mode (Recommended) In this mode, traffic from the client to the Web Filter passes via the load balancer, return traffic passes directly back to the client which maximizes performance. Direct routing works by changing the destination MAC address of the incoming packet on the fly which is very fast. This mode is transparent by default meaning that the Web Filter sees the real client IP address and not the IP address of the load balancer.