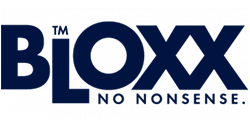 Useful resources
The Bloxx Web Filter and Secure Web Gateway analyze web content at the point of request and block pages that include inappropriate content or malware. The products can support between 100 and 10,000 connected devices and can be clustered and load-balanced to support even larger deployments.
Key features of the Bloxx virtual appliances include:
Real-time content filtering and classification of Web pages using next-generation dynamic filtering;
Gateway-level security, including enterprise-grade Sophos anti-malware protection in the Bloxx Secure Web Gateway; and SSL filtering for HTTPs traffic.
Loadbalancer.org's web filter expertise helps us to guard against filter failure – ensuring uninterrupted service and excellent user experience.