Product Features
Ultra performing applications you can rely on
Transform Your Application Delivery
You're looking to invest a lot in your tech stack. Ensure that your applications and your app servers perform to the highest standards. That's where awesome load balancers play and you've come to the right place. Because we make load balancing quicker, easier, more accessible on your terms – for years.
Here's why our solutions are loved by customers worldwide.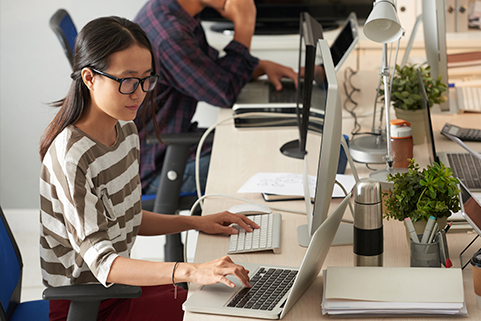 Purely Efficient. Engineered for Simplicity
Reliable, performant yet easy to use, our ADCs are designed to simplify the most complex configurations, scale organically, failover seamlessly.
Proactive Data Protection and Resilience
Unlike most vendors, WAF and GSLB are included in all of our products for higher levels of security and resilience.
Easy High Availability
Our site licenses allow you to easily deploy unlimited instances for all your applications, on any platform and consumption pattern.
Continuous Innovation at Your Fingertips
Avoid the risk of buying a system that goes immediately out of date. Our products do not go End of Life and are continuously developed for your needs.
Open Source Leadership
Open Source is a key to our strategy. We contribute to the community and cherry-pick the best components of each Open Source technology to give you a reliable solution.
Smart for the Long Term
License in any way you want and migrate to any platform – hardware, virtual, cloud – at no extra cost. Even your experience will be identical on any platform you choose.