Our virtual application delivery controllers are now available for VMware Cloud on AWS
Cloud & IT Infrastructure
Updated on

•

2 mins
We are delighted to announce that our virtual application delivery solution is available to customers of VMware Cloud on AWS.
VMware Cloud on AWS brings together VMware's enterprise-class Software-Defined Data Center (SDDC) software and elastic, bare-metal infrastructure from Amazon Web Services (AWS) to give organizations consistent operating model and application mobility for private and public cloud. The Enterprise VA R20 and Enterprise VA MAX work seamlessly with VMware virtualized applications for customers of VMware Cloud on AWS.
Our advanced application delivery controller is available on multiple platforms. The latest Loadbalancer.org Enterprise VA MAX and Enterprise VA R20 ADC's don't restrict features or performance by price point. Our load balancers deliver the high-availability, scalability and maintainability organizations need - to ensure that applications remain unbreakable.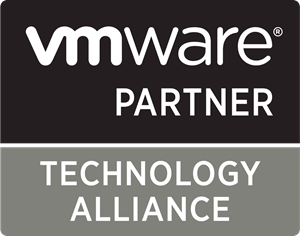 Here's what our CEO and founder, Malcolm Turnbull had to say: "Loadbalancer.org is a big fan of VMware and is celebrating more than 10 years in the VMware Technology Alliance Partner Program. We continue to deliver load balancing expertise and help customers migrate to the cloud."
VMware Cloud on AWS technology partners enable customers to deploy the same proven solutions seamlessly in both the public and private cloud. VMware simplifies the deployment and eliminates the need for partners to refactor solutions for VMware Cloud on AWS. If a partner solution works on-premises in a VMware vSphere environment, it will easily support VMware Cloud on AWS. VMware technology partners complement and enhance native VMware Cloud on AWS service and enable customers to realize new capabilities.
"VMware Cloud on AWS provides customers a seamlessly integrated hybrid cloud offering that gives customers the SDDC experience from the leader in private cloud, running on the leading public cloud provider, AWS," said Kristen Edwards, director, Technology Alliance Partner Program, VMware. "Solutions such as Loadbalancer.org's Enterprise VA R20 and Enterprise VA MAX enable IT teams to reduce cost, increase efficiency, and create operational consistency across cloud environments. We're excited to work with partners such as Loadbalancer.org to enhance native VMware Cloud on AWS capabilities and empower customers with flexibility and choice in solutions that can drive business value."
About VMware Cloud on AWS
Delivered, sold and supported by VMware as an on-demand service, and running on elastic, bare-metal AWS infrastructure, VMware Cloud on AWS is powered by VMware Cloud Foundation, the unified SDDC platform that integrates vSphere, VMware vSAN and VMware NSX virtualization technologies. With the same architecture and operational experience on-premises and in the cloud, IT teams can quickly derive business value from use of the AWS and VMware hybrid cloud experience. Visit http://cloud.vmware.com/vmc-aws for more information.
Share this post