We ask co-founder and COO of Loadbalancer.org, Karen Turnbull.
People unite annually on March 8 for International Women's Day (IWD) to honor the global achievements of women throughout history, promote female empowerment, and champion the advancement of women's rights and gender equality.
This year's theme is #EachforEqual, drawn from a notion of 'collective individualism'. It's about how together, we can make change happen and create a gender-equal world.
While some agree that IWD is a day of celebration, others think differently about having a day dedicated to women. Karen Turnbull shares her view, as she opens up about her life, experiences, expectations and more.
I feel it's a bit sad that we still have days like International Women's Day. If you ask me, I would never want to win a Women in Business Award; rather, I would want to win a Business Leader Award.
Yes, women have to try very hard to break the glass ceiling – but so does everyone else. In my opinion, rather than using it as an excuse, women should just get on with it. For example, there's this new generation of professionals – I don't want to gender-define them – that refuse to take 'no' for an answer. Those are the people who've risen through the ranks to the top of their fields. For example, going by statistics, although females represent only 35% of all students enrolled in STEM-related (science, technology, engineering, and maths) fields of study, we have people like Marissa Mayer, Sheryl Sandberg, Meg Whitman, Susan Wojcicki leading the world's best high-tech companies! If they can do it, why can't you and I?
Talking about myself, I love getting my hands dirty. I enjoy DIY projects and the idea of learning by doing things. So I started my career as a woodwork teacher, typically thought to be a man's job. Moving on, I'm now the co-owner of a tech business. Again, stereotyped as a male-dominated industry. Although I don't come from a technology background, I've never really had any difficulty understanding technology. In fact, compared to my husband, Malcolm (the other co-founder and CEO of Loadbalancer.org), who takes care of the technology side of the business, I am much better at breaking down techie stuff in layman's terms and explaining it to non-techies. I've suffered from both dyslexia and dyspraxia, which makes life tricky when communicating – but I've never let those challenges come in the way of my success.
Just like me, I believe many badass women master the art of technology. But are they given their due credit? Well, I doubt it. It breaks my heart when women are generalized and still underrepresented in STEM careers when, actually, women have been working in science and technology... forever. Ask Google and it'll tell you women throughout history have boldly shattered the glass ceiling, and how! Therefore, I strongly feel if a woman wants, she can do everything that a man can. But the problem is, most of us don't even try. Many times, I see it in great women who could go really far but they lack the can-do attitude. For example, whenever an opportunity for promotion comes up, they think they're not good enough for the position. They feel they cannot lead or take up managerial roles and end up living in their comfort zone (a safe job in this case) that doesn't stretch their abilities. And that's great if that's what they want - but my point is, you shouldn't blame someone else for it.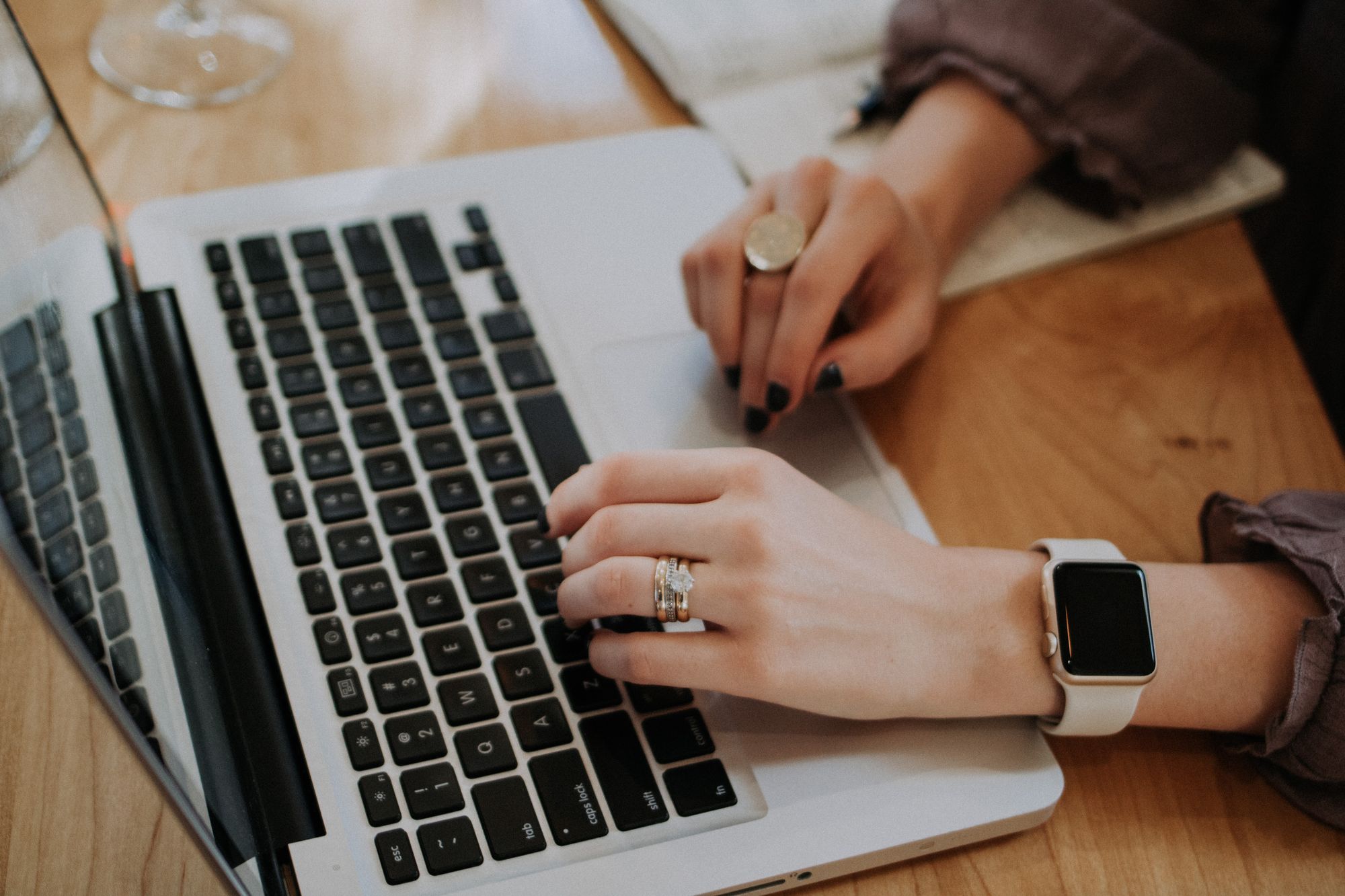 Sharing my personal experiences, life has given me many reasons to give up but here I am, fighting back every single time. While I was heavily pregnant, Malcolm came up with this idea of selling load balancers. Just when we sorted things out and the company slowly started taking shape, he was diagnosed with cancer. It's impossible to explain in words how tough that phase of our life was. At that time, my one-year-old son, Joshua and my family kept me strong. Looking back, in retrospect, I think it's made me a lot more sympathetic towards people dealing with real challenges in life and far less tolerant when others complain about 'first-world problems'.
One big challenge that I see for working women even today is the need for them to make that extra effort to be taken seriously. And trust me, the constant need to prove oneself can be quite daunting at times. For example, many friends and acquaintances think I'm just the token wife in the business and don't understand why I will often be unavailable. Well...while I don't give a damn, the truth is, I tend to work longer hours than Malcolm. I look after the financial side of the business and make sure that profits keep rising. I'm also responsible for ensuring that strategic business decisions align with the company values and that everyone is rowing in the right direction. Besides, as I enjoy problem-solving, Malcolm and I spend a lot of time talking about the growth plan and tend to look at problems from very different angles - then converge on the solution.
Initially, it was somewhat challenging as both of us are very driven, quick to come to conclusions and strong-minded individuals. But after 17 years of working and living together, now we rarely have trouble coming to a joint decision. We argue much less and if we do, it generally leads us to a better conclusion than the starting point. As the company grew over the years, I believe we've also grown up as individuals. I can never forget how excited we were when we first made the cash sale way back in 2003. While it was just a thousand pounds, it felt like a fortune! A little less than two decades down the line, I can confidently say that we're on the right track. Going forward, as growth accelerates, I have full faith that our management team is competent enough to match up to the changing needs of the business world.
Outside of work, family and friends mean everything to me and at work, I see our staff as an extension of this. When I have free time, I love to socialize and go on holiday. I also enjoy skiing, cycling, and exercising, but after three joint surgeries and a pacemaker inside my body, it isn't as easy as it was before. So I mostly stick to dog walking now. And for downtime, I like to relax with a jigsaw and a glass of wine. But above all, I love my work. It's sometimes hard and stressful but that's not a bad thing. At some point, I might want to exit and move onto something new, but I'm not done yet.
---
Interested in starting or continuing your career in tech? Here at Loadbalancer.org, we're all about equality – and we're always keen to hear from as diverse a range of applicants as possible. If you think you have what it takes to help keep our customers' businesses flowing, check out our current vacancies on LinkedIn or email us at careers@loadbalancer.org.