One of the pains in the modern business environment is the overuse of the phrase "Business Development". In most cases, this simply means a sales guy who is determined to sell you something that you don't really need. Whether it's that extra option, the extended warranty, the up-sell or whatever. Once you are talking to someone who has that job title, you already know what's coming.
I've recently joined Loadbalancer.org's Business Development Team, and I've been pleasantly surprised that the job is a treated with a lot more emphasis on how the customers business will benefit. Even if it means advising a customer to use a cheaper product - "What? You mean you've never had a sales guy try to do a down-sell on you?"
According to Wikipedia,
"Business development entails tasks and processes to develop and implement growth opportunities within and between organizations."
Business Development
What do we want to achieve with this? Well, I'm not here to get you to buy anything (although it would be nice to get a sale every now and again).
The benefit you get from a Loadbalancer.org solution is confidence. Confidence that your customers will never be let down, confidence that you won't get hacked, confidence that a flood of new customers won't take your site down, confidence that application maintenance can be achieved without downtime.
Now although Loadbalancer.org effectively sell a commodity product, it's not quite as simple as a mass market PC or network switch. If you are talking with us already, then you probably have a specific problem in mind that needs to be solved. This could be a simple issue like a new web server cluster that you need resilience on, SSL termination with persistence or a lot of RDP users that are too much for one machine. For point solutions, our support team can normally get you sorted in a short time.
However what if you sell your IT solution to multiple customers? What if you have concerns about scalability, security & maintenance that you want to resolve consistently, across multiple sites, with the best outcome for your customers guaranteed?
That's where Business Development comes in.
My job is to help keep you & your customers happy, consistently, over a period of many years. To help find extra revenue opportunities for your business, that your customers will happily pay more for... and then thank you for the extra confidence they gain.
We like to be involved right from the start of your project, making sure we understand your business and then following through with training, support and guidance.
So what kind of things do I do in my role of "Business Development"?
Well, one good example is our recent visit to our friends at Smoothwall last week.
It's all well and good being able to sell our appliances alongside web application filters and Firewalls, but who is going to install them? Do that first configuration setup, make sure that all the clusters, virtual IP's, rules and systems are working? And despite our own fantastic support team, who is going to be able to troubleshoot any small issues?
So, Business Development is what we, at Loadbalancer.org, do to help you make the most of our load balancers.
We joined up with the Team at Smoothwall in March to help them with a workshop for their own engineers and support team. Armed with a specifically written deployment guide for their products, we took over their meeting room with a huge amount of firewalls, load balancers, networking cables, with the task of setting them up from scratch.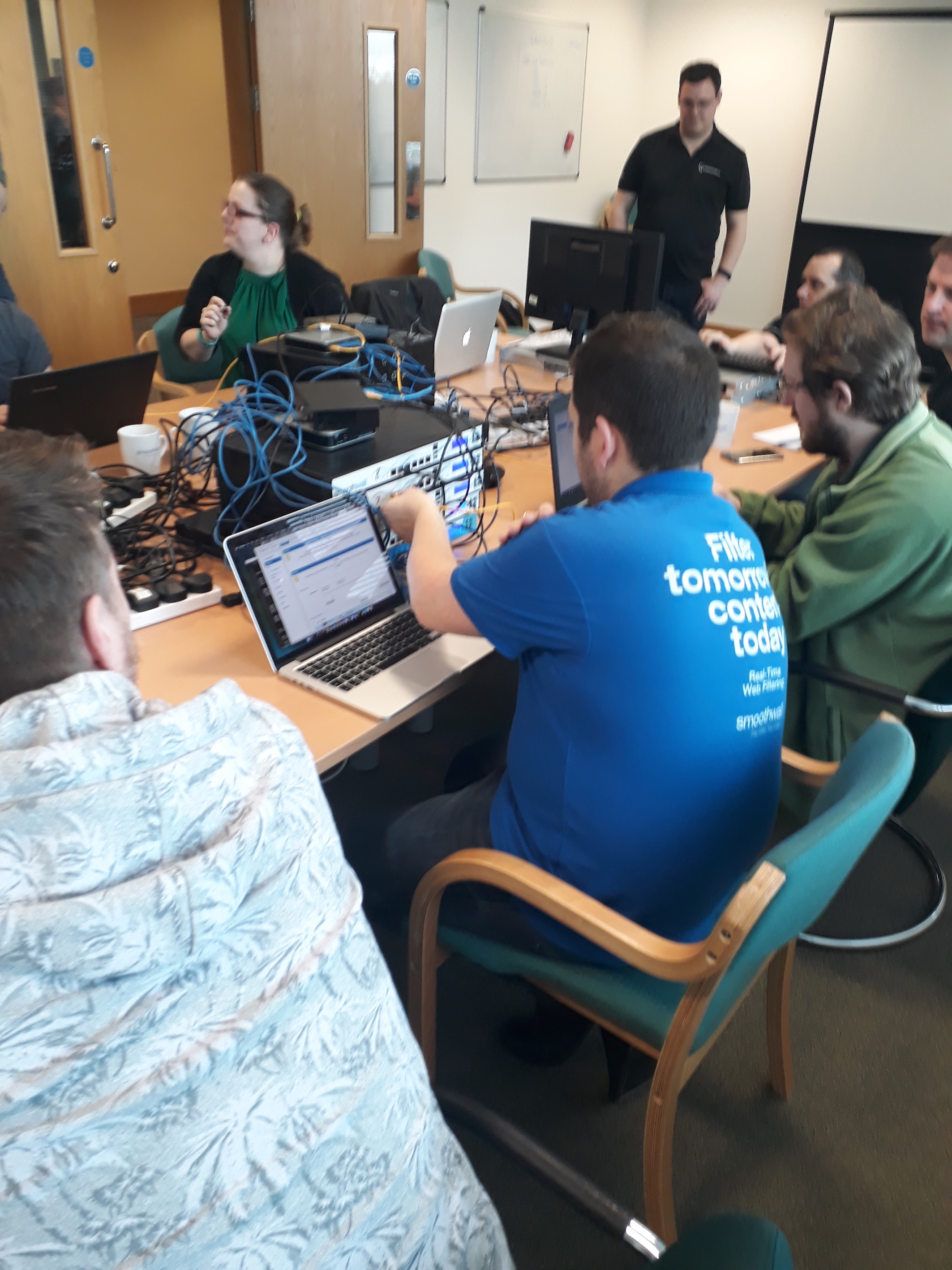 Their own equipment is equally as technical and complex as ours can be, so there was a lot of questions, A fair few incorrectly written IP addresses (We ALL can suffer from fat fingers syndrome) and of course a lot of really nice cups of coffee. The main weapon of the IT geek in the morning.
And I am quite glad to say that even people with much better knowledge of networking and technology still had the same sort of issues working through them as I did myself the first time.
This may all sound like a good excuse to dodge work for a day, but what do we actually achieve with this?
Well, It all comes back to the Job title - Business Development
We do enjoy doing things a little bit differently. Our entire company ethos is about making sure you get the most from your appliance. Not only are days like this useful to educate our partners, but they also help us understand what our partners need as well. Business Development is a two-way street.
So, am I here to sell you anything?
No! We're here to help you develop your business; to help you make the most of your appliance; helping you to keep your business operational, with as few issues as possible.
At the end of the day, the Smoothwall technicians had a much better understanding and confidence with the product; we have a much better understanding of how our equipment is used with theirs, and we made some friends along the way.
This is what Loadbalancer.org mean by Business development.
To learn more about our Partner Program & where Business Development can help your business, why not start a live chat or drop us an email.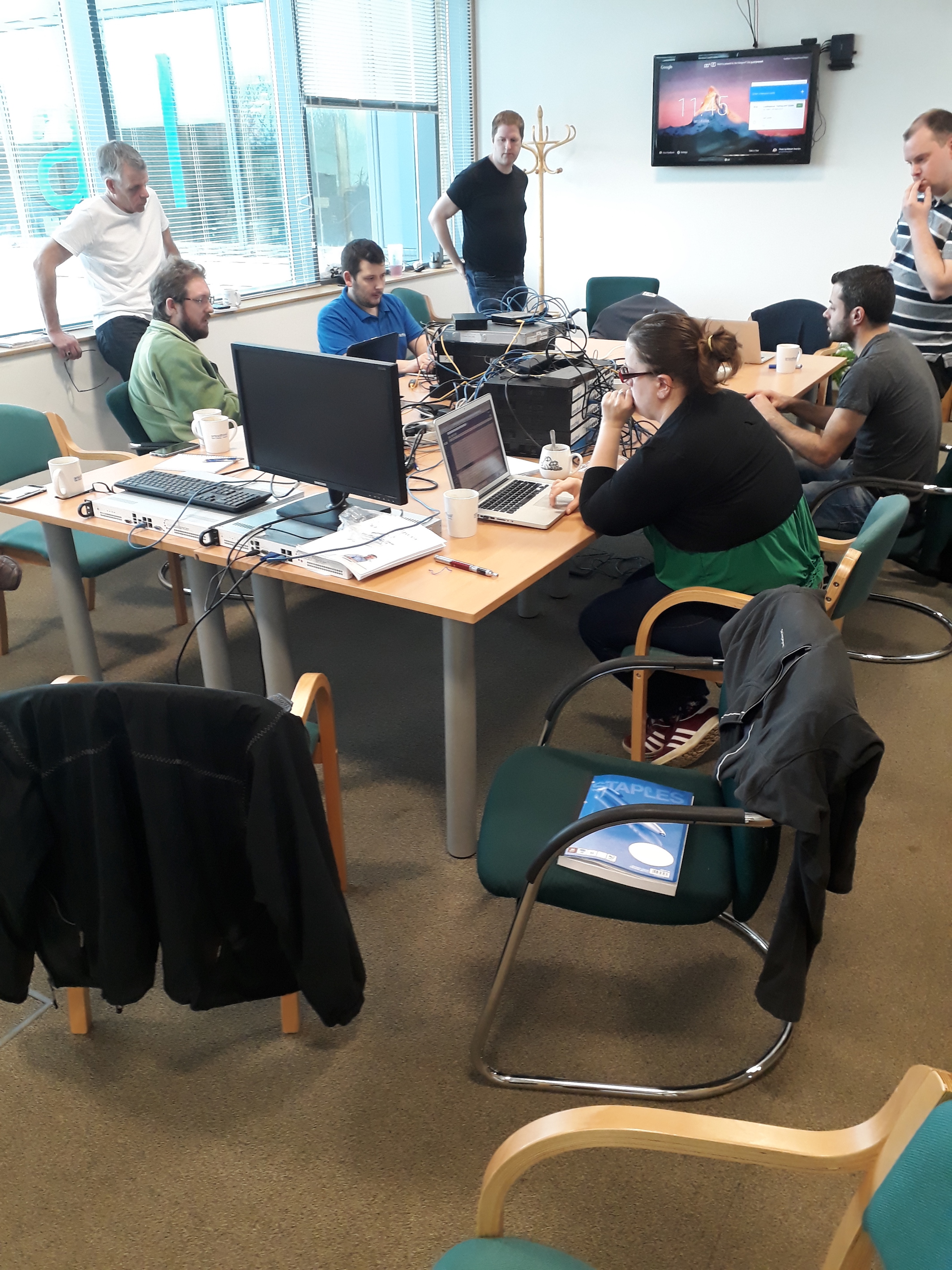 Share this post